Introducing the Award-Winning Bright!Tax Mobile App
Now you can file your Bright!Tax US expat tax return from your phone or tablet
Use the buttons above to download Bright!Tax's ground-breaking, award-winning mobile app. Bright!Tax is the first US expat tax services firm to introduce a mobile app, created to help make filing US expat taxes from overseas easier. Our mobile app allows expats to:
Let us know when you're ready to start your return with the tap of a button
The app creates a travel log so you can quickly and easily report your time inside and outside the US in your tax return, as the IRS requires.
Scan documents using your phone camera and securely upload them to us
Communicate with your Bright!Tax CPA
Login to our award winning secure online Client Organizer in case you need to make changes while on the move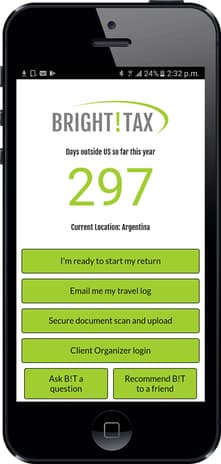 Bright!Tax proudly serves
American clients in over 190 countries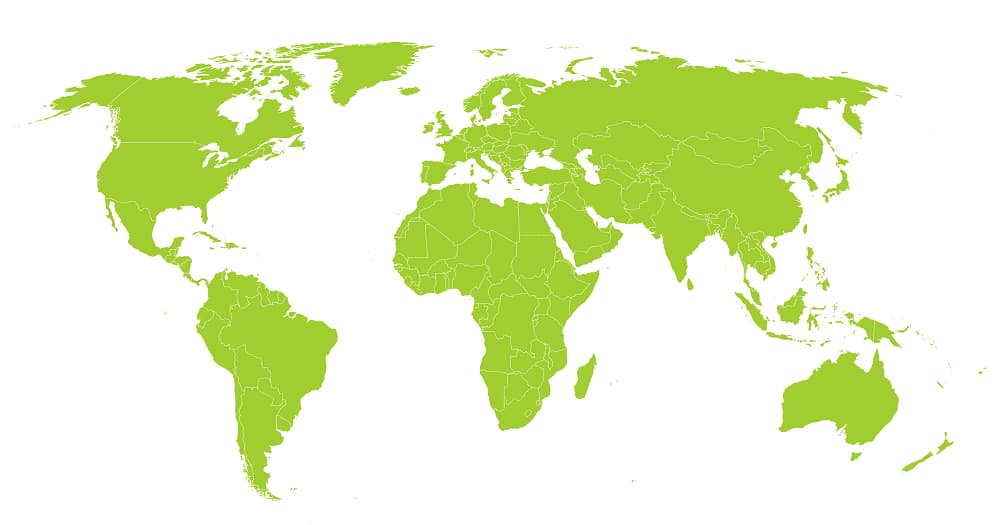 Let Bright!Tax prepare your US expat taxes.
Get started now!
Click on the button below to complete our 30 second registration. After that you'll immediately be connected with your Bright!Tax CPA who will complete your US returns efficiently, accurately and worry free.