Should Expats Report a Mortgage Account in an FBAR?
01/07/2019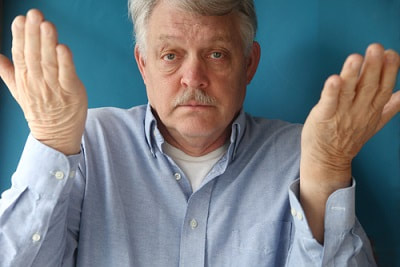 Americans living abroad are required to file US taxes, reporting their worldwide income. To avoid paying any US taxes when they file, expats can claim one or more exemptions that the IRS has made available. There are also additional reporting requirements for US expats, notably reporting their foreign financial accounts annually by filing a Foreign Bank Account Report, or FBAR.
What are FBAR reporting requirements?
Expats who have over $10,000 in total in foreign financial accounts at any moment during a year are required to file an FBAR.
The $10,000 minimum is the combined total of all of an expat's foreign balances. So, an expat who has over $10,000 even momentarily in just one foreign account would have to file an FBAR, as would an expat who has $1,001 at the same time in ten different foreign accounts.
The FBAR filing deadline is April 15th, however there is an automatic extension until October 15th.
This lets expats who request an extension for their federal tax return filing (giving them time to file foreign taxes first) to file their FBAR at the same time as their federal tax return.
It's worth noting that filing an FBAR doesn't imply any US tax liability. For example, an American expat married to a foreigner who doesn't work but who has a joint account with their spouse with a balance that exceeds $10,000 at any time during the year would be required to file an FBAR, but not to file a US tax return.
"A person who holds a foreign financial account may have a reporting obligation even when the account produces no taxable income." – the IRS
When expats file an FBAR, they must report all of their foreign financial accounts, so not just those with balances exceeding $10,000. Along with the account number, account name, and the financial institution where the account is held, expats must report the highest balance in each account in the year.
Do expats have to report a mortgage account when they file and FBAR?
Qualifying foreign financial accounts that expats must report when they file an FBAR typically include checking and savings accounts, and all types of investment accounts, such as stocks and shares, brokerage, demand, deposit accounts, and some pensions.
Mortgages and loans don't normally have to be reported on an FBAR, because they don't have a positive cash balance. The exception is Offset Mortgage accounts.
An Offset Mortgage connects an expat's savings to their mortgage, allowing them to reduce their mortgage interest payments based on the amount of their savings. While no interest is paid on the savings, the lower interest payments can be worth more than interest, making Offset Mortgages a good option for some expats who live in a country where they are available.
Expats with an Offset Mortgage only need to report the balance of their savings on an FBAR, not the mortgage loan value.
Can expats with missing FBARs catch up without facing penalties?
Expats who are behind with their FBAR (and/or federal tax) filing because they weren't aware that they needed to file from abroad can catch up without facing penalties (and still claim IRS exemptions retroactively) under an IRS amnesty program called the Streamlined Procedure.
We strongly recommend that expats who are behind with their FBAR (and/or federal tax) filing take steps to catch up at their earliest convenience, as FBAR penalties in particular are very steep, starting at $10,000 for non-willful non-compliance.