US Expats Are Eligible for Coronavirus Stimulus Payment Checks
File With Bright!Tax Today To Claim Your Stimulus Payment

US expats are eligible for Economic Impact Stimulus Payments as well as Americans living in the States. Stimulus payments are automatic. All you need to do is ensure you've filed all your US tax returns.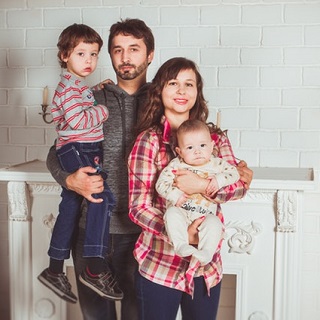 How do Stimulus Payments for Expats Work?
US citizens living abroad, just like Americans who are living Stateside, have been affected by the pandemic. The US government has intervened with financial assistance for all Americans – including US expats.
World-renowned US expat tax advocate and international tax attorney,  Monte Silver, said, "At last, a win for US expats!"
Under the 2020 CARES Act, an individual abroad earning a gross adjusted income up to $75,000 will be entitled to $1200 stimulus payment ($2400 for married couples with a gross adjusted income up to $150,000), and $500 per minor child, even if that person does not owe any US taxes at all. Above these thresholds, the amount of the payment starts to phase out.
A second stimulus check was agreed in December 2020, worth an additional $600 per individual and $600 per dependent.
A third payment was agreed in January 2021 worth $1,400 per individual and $1,400 per dependent.
How do I qualify for a Stimulus Check?
We at Bright!Tax understand what you are going through, and we are doing our part to help you get through these difficult times. For this reason, we are offering a $40 discount on your 2020 return with us if you qualify for the maximum stimulus payment amounts.
To qualify for Economic Impact Stimulus Payments, you need to have a US social security number, and you need to be up to date with your US tax filing.
We can help expats who are behind with their US tax filing catch up without facing penalties.
Bright!Tax is the recognized leader in US expat tax | Five time Global EMMA Award Winner | With Clients in over 190 countries | All American CPAs | US expat tax is all we do and we are very good at it.
Register now using the form below to file your US expat tax return and receive the CARE Act  stimulus check.
More reasons to choose Bright!Tax
World Class Expert​s in US Tax

Bright!Tax exclusively employs full time, American trained and licensed expat tax specialist CPAs, many of whom also have MBAs in economics or tax law.
Personalized Experience

We appreciate that every client is unique. Your Bright!Tax CPA will discuss your circumstances with you before formulating a tax strategy to save you money.
Perfected Workflow

We have perfected our workflow model to ensure that your experience is concise, simple, and ultra-responsive. ​You may always communicate with us in real time.
Award-Winning Innovations

Our proprietary, Award Winning Online Client Organizer makes providing us with your information much easier. Our Award Winning Mobile App meanwhile allows you to file from your phone, if you prefer.
Get started now!
Let Bright!Tax Prepare Your US Expat Taxes
Get Started Now