With clients in over 190 countries, Bright!Tax has helped thousands of Americans file their US taxes from abroad, smoothly, in their best interests, online, and on time.
Filing US taxes from abroad can be difficult if not daunting. Combining personable, all American CPAs (most of whom also have MAs) with a secure, user-friendly interface, Bright!Tax makes it easy for Americans overseas to become and remain compliant with their US tax filing requirements.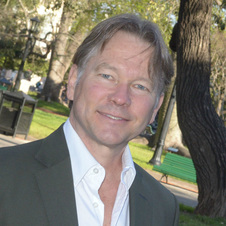 Gregory Dewald Bright!Tax Founder and CEO ​Greg is a multi award-winning entrepreneur who has led several innovative online companies as founder and CEO. Greg founded Bright!Tax after living abroad himself, with the aim of making other expats' lives easier, wherever in the world they live.
Whether you are saving lives in Africa, teaching in Europe, retiring in Latin America, working in finance in the UK, a dual citizen in Canada, a Digital Nomad in Asia, or an entrepreneur in Australia perhaps, Bright!Tax is all packed and ready to go on the journey with you. We are so proud that our work has been recognized with multiple global EMMA Awards, because it proves that we really are breaking new ground and providing an unparalleled client experience. Our superior infrastructure, personable, personalized service, and industry-first innovations combine to remove the hassle from filing US taxes from overseas.