How to File FBAR Online in 2022 – A Guide for Expats
12/01/2021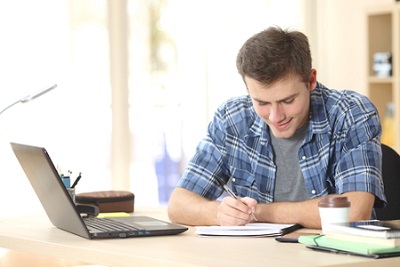 Many American expats are surprised to learn that they have to report their global income on a US tax return every year, often as well as having to file foreign taxes in their country of residence.
They have to file a US return because the US taxes all of its citizens (and green card holders), rather than just US residents.
To avoid double taxation, when expats file, they can file additional forms to claim IRS measures such as the Foreign Tax Credit or the Foreign Earned Income Exclusion. Unfortunately, tax treaties don't in themselves exempt expats from having to file.
Expats also have additional US reporting requirements in 2022 too, if they have a foreign registered business for example, or foreign financial assets.
One notable US reporting requirement that affects millions of US expats is reporting foreign bank and other financial accounts by filing a Foreign Bank Account Report, or FBAR.
Who has an FBAR filing requrement?
The FBAR reporting requirement affects any American who has a total of over $10,000 in foreign registered financial accounts at any time during a calendar year.
It doesn't matter whether the $10,000 is distributed between multiple accounts, or all in one account, as the threshold is per person.
What is a foreign financial account?
"The Report of Foreign Bank and Financial Accounts (114) must be filed electronically using the BSA E-Filing System. Individuals can satisfy their filing obligation by using the no registration option within the E-Filing System." – FinCEN.
A foreign financial account is any account with a cash balance registered outside of the US and its territories.
Foreign financial accounts include all bank and most investment accounts (including many foreign pension plans). Qualifying accounts also include any account that an American has signature authority or any other form of indirect control over or financial interest in, even if the account isn't registered in their name, such as a business bank account, or an investment account registered in a business or trust's name.
How to file an FBAR online
FBARs have to be filed online at the FinCEN website. The FBAR form is called FinCEN Form 114.
Because FBARs are filed to FinCEN rather than to the IRS, penalties for not filing are high, starting at $10,000 per year for an unintentional non-compliance. The US government is receiving account balance (and contact) information from foreign banks and investment firms too, so they can verify the information provided on FBARs.
Instructions for expats filing FinCEN form 114
FinCEN form 114 is filed online, and it is one of the more straightforward US tax forms to file. It requires that expats enter their personal and contact information, as well as the details for all their foreign accounts.
For each account, expats should enter the account name, the account number, the type of account, the name and address of the bank or other financial institution where the account is held, and the maximum account balance during the tax year. Records of this information should be kept for a minimum of 5 years after filing.
When entering phone or account numbers, expats should omit all formatting such as spaces, hyphens, or parentheses, and when entering maximum account balances expats should round them up to the nearest dollar.
Expats should convert non-dollar account balances into dollars before entering them on FinCEN form 114 using the Treasury's Financial Service Management rate for the last day of the relevant tax year.
What about foreign asset reporting?
Foreign asset reporting is a separate filing requirement to foreign account reporting. Expats who have foreign financial assets with a total, aggregate value that exceeds $200,000 at any time during a year have to file IRS Form 8938 to report them as part of their federal tax return, as well as filing an FBAR.
Filing FBARs late
The FBAR filing deadline or due date in 2022 is April 15th, however there's an automatically applied extension until October 15th, 2022. ost expats file their FBAR at the same time as their US tax return.
Many expats aren't aware that they have to file US taxes from abroad, let alone an FBAR. These folks run the risk of receiving an unexpected and unwelcome letter from the IRS. Thankfully, there's a way for them to catch up without facing penalties and while still back-claiming the IRS provisions such as the Foreign Earned Income Exclusion that let them reduce their US tax bill.
The IRS amnesty program for expats who are behind with both their tax and FBAR filing is called the Streamlined Procedure. For expats who have been filing their US taxes but not reporting their foreign financial accounts on an FBAR, there's a separate amnesty program called the Delinquent FBAR Procedures.
Expats with any questions or doubts about their US tax obligations should always consult an expat tax specialist, who will advise them on the best, most tax efficient route to getting and staying compliant.