Bright!Tax Expat CPA Reviews
Bright!Tax Expat CPA Reviews
At Bright!Tax we are keenly focused on the experience our clients have while working with us. From your first contact with Bright!Tax all the way to the successful completion of a project on your behalf, we interact with you in a manner that is clear, concise and exacting to your needs. And all backed by world-class American CPAs who are expert at filing US taxes for Americans who are living abroad.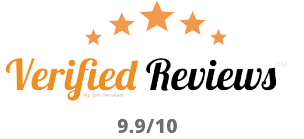 Everything went really smoothly. I don't have any complaints or recommendations! I did refer a friend to you (I don't know if she'll sign up), so I'm very happy with your business!
Sarah V | Spain | 2021
I had a wonderful experience with Bright!Tax. I was provided detailed information both in emails and by phone. The response time was fast and thorough, and the people were lovely. Many thanks!
Julie L | Germany | 2021
Overall a very good experience - proactive and prompt responses from the team with detailed instructions on filing.
Deanna S | UK | 2021
Exceptional service. The IRS made a mistake with "finished" returns from previous years, and Bright!Tax helped me fix the problem quickly, avoiding headaches and stress. The company is a Godsend for me, as an expat.
Katharine R | Portugal | 2021
Super helpful, expeditious, and wise. Thank you Bright!Tax!
Joseph O | South Africa | 2021
Allison did a great job. She is knowledgeable, responsive and patient. We've been doing our own taxes for many years, but the complexity of foreign living requires that we obtain the advice and reassurance that you provide.
Jack O | Ireland | 2021
Jeff and Dafne were great. So helpful and quick. I'd really recommend working with BrightTax.
Julia N | UK | 2021
Very helpful, professional and efficient!
Richard A | Australia | 2021
I was very impressed with the quick responses to my emails/questions and how straightforward the process and the instructions were. I would definitely use Bright!Tax again and recommend it to friends.
Nathan R | Czech Republic | 2021
Working with Bright!Tax has been great for the second year now. They are efficient, respond quickly to questions, and are really nice to work with!
Leila C | Tunisia | 2021
Very good. I was quite pleased with how quickly my project was completed, the responsiveness of everyone I interacted with and the clarity of communications addressing my questions. Definitely, Bright!Tax is highly recommended!
Milton H | Vietnam | 2021
Very knowledgeable, and excellent customer care!
Alan B | Japan | 2021
Excellent. Jeff, Dafne and the team were great. I highly recommend the service and team!
Avi Y | Israel | 2021
The team was very responsive in answering my questions and I felt I was in good hands.
Anna K | Switzerland | 2021
Excellent. Friendly helpful services. Made the process easy for me.
Andrea G | Netherlands | 2021
Get started now!
Let Bright!Tax prepare your US expat taxes
Meet Your CPA