US Expat Taxes for Americans Living in Canada – What You Need to Know
05/03/2016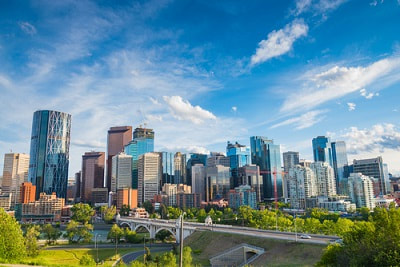 There are an estimated 700,000 Americans living in Canada.
Canada is the top destination for Americans living abroad. If you're an American expatriate living in Canada though, what exactly do you need to know regarding filing US expat (and Canadian) taxes?
All US citizens and green card holders are required to file a US federal tax return and pay taxes to the IRS, regardless of where in the world they live or their income is generated. The good news is that there are IRS provisions that can be claimed to mitigate double taxation.
US taxes – what you need to know
If your annual income is more than $12,400 (in 2020, or just $400 for self-employed individuals, or just $5 for Americans married filing separately with a foreigner), then you have to file form 1040. While any tax owed is still due on April 15th, expats get an automatic filing extension up until June 15th. This can be extended further until October 15th.
If you have have financial assets registered outside the US worth over US$200,000 per person, you also need to file Form 8938 to declare them.
If you have more than US$10,000 in aggregate in foreign financial accounts, including all of your bank and investment accounts, at any time during the tax year, you should also file FinCEN form 114, better known as an FBAR (Foreign Bank Account Report).
"A 2013 survey commissioned by Thomson Reuters asked 1,009 Canadians if they liked filing their taxes. 41 per cent said yes."
– CBC News
Thankfully, there are several ways in which Americans living in Canada can reduce their US tax bill (most often to zero). The two primary ones are the Foreign Earned Income Exclusion, which allows you to exclude the first around US$110,000 from US income tax if you can demonstrate that you are resident in Canada, and the Foreign Tax Credit, which gives you a dollar tax credit for every dollar of tax you've already paid in Canada.
The Foreign Tax Credit is typically a better option if you pay more tax in Canada than you would owe in the US, as you can carry the excess tax credits forward for future use.
Both of these IRS provisions must be claimed by filing the relevant form though, so if your global income exceeds the minimum IRS thresholds mentioned above, you still have to file a US tax return.
The US and Canadian governments share taxpayer info, while Canadian banks pass on their US account holders' account info to the IRS, so it's never worth ducking the question of whether to file US taxes from abroad.
If you're a US citizen or green card holder (including dual citizens) and you have been living in Canada for some time but didn't know you had to file a US tax return, don't worry: there's a program called the IRS Streamlined Procedure that allows you to catch up on your filing without paying any fines. It's better to do this soon though, before the IRS comes to you.
Canadian taxes – what you need to know
Tax Day in Canada is April 30th, and this is also the date you have to file by, other than if you are self-employed, in which case you must file by June 15th. The Canadian equivalent of the IRS is called the CRA (Canada Revenue Agency), and the personal income tax declaration form is called T1 General, or just T1.
Canadian income tax rates. range from 15% to 33%. Americans are normally considered residents in Canada for tax purposes if they maintain a home in Canada, however other factors may be taken into account, such as maintaining bank accounts, club and other memberships, business ties, and location of spouse and dependents.
We strongly recommend that if you have any doubts or questions about your tax filing situation as an American living in Canada, that you contact an expat tax specialist.