There's exciting news for remote workers looking to branch out in North America: With the launch of the Canada digital nomad visa, the Great White North became the latest country to offer a dedicated visa designed to attract digital nomads.
Sean Fraser, Canada's Minister of Immigration, Refugees, and Citizenship, announced earlier this month that the Canadian government would be launching a series of measures to make it easier for highly skilled workers to live and work in Canada.1
But what exactly does this immigration program entail, and how can you apply for a digital nomad visa in Canada? We'll go over all of that and more below.
Snapshot of expat life in Canada
Population: 38 million
Capital: Ottawa
Currency: Canadian dollar (CAD)
Official language(s): English, French
Approximate number of American expats: Over one million
Why is Canada trying to attract digital nomads?
The COVID-19 pandemic dealt a blow to economies around the world — particularly in the tourism sector. In the aftermath, Canada (and many countries) became eager to attract highly mobile, well-compensated workers. The overarching goal is to boost local spending and hopefully, the economy as a whole.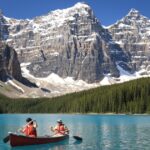 Related: Canada Tax Rate VS the US: Do Americans Pay More?
Remote workers from this industry should pay special attention
A unique feature of Canada's digital nomad rollout is its active targeting of tech professionals. Although tech positions abound within the country, many of the roles are highly specialized in nature. This results in hiring and retention challenges. 
With an insubstantial candidate pool, Canadian employers often turn to international recruiting to fill these positions.2 Canada's remote work visa was largely launched to supplement this effort. In fact, Canadian tech industry stakeholders worked with the government of Canada to craft the details of the plan. 
Pro tip:
Via the digital nomad visa, the Canadian government has made it easier to relocate to Canada on a long-term basis.
While many countries with digital nomad visas require holders to work for a foreign employer in order to avoid adding competition to the local job market, Canada's digital nomad visa actually encourages holders to apply for jobs at Canadian companies. The digital nomad visa essentially serves as a foot in the door for foreign professionals seeking long-term employment after initially coming to the country as a digital nomad. Unlike many other digital nomad visas, companies are encouraged to make their digital nomad workers formal job offers. 
And those who do get hired by a Canadian employer will have an easier time getting permanent residency (something we'll go into more detail on in just a bit).
Requirements to obtain the Canada digital nomad visa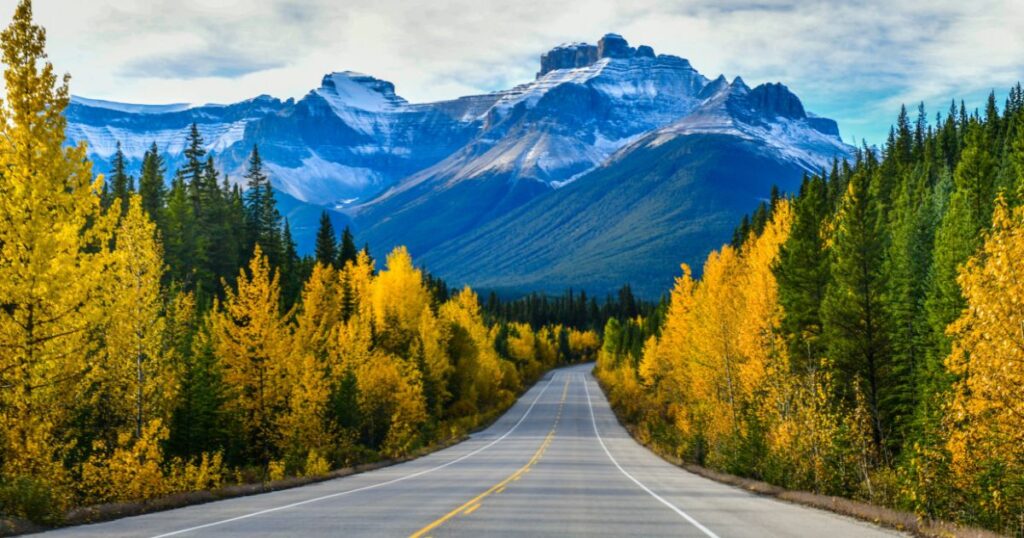 So, what exactly does it take to apply for a digital nomad visa in Canada? Here's a high-level overview of what the government has disclosed so far:
Application eligibility
The Canadian government has stated that applicants for the Canadian digital nomad visa must be able to "perform their job remotely from anywhere in the world" on behalf of a foreign employer.3 
Visa requirements and duration
While not all of the details have been fully fleshed out, it's likely that Canada will adopt some of the requirements typical of other countries' digital nomad visas, such as:
A minimum monthly income
A clean criminal record
Private medical/travel insurance
Proof of accommodation
Once granted, the visa will allow a holder to stay in Canada for six months at a time. It is not yet clear how many times somebody can apply for this visa, nor how long they must wait after their initial visa has expired to re-apply.
Permitted activities and work restrictions
While Canada's digital nomad visa is largely being launched in an effort to attract tech talent, there has been no mention thus far that you must be a tech worker in order to be eligible for the visa — presumably, any remote worker, regardless of their role or the industry in which they work, will be able to apply as long as they comply with all of the requirements.
Canada digital nomad visa application process
Again, the exact details of the digital nomad visa application process have so far been sparse, although there should be greater clarification once the visa is officially announced toward the end of 2023.
However, based on the application processes for other countries' digital nomad visas, it's likely that the process will include:
Gathering required documents, such as:

A valid passport
A completed visa application form
An FBI background check
Two standard-sized passport photos
Proof of employment
Proof that you meet the minimum income requirements
Proof of medical/travel insurance
Flight departure & return information

Scheduling an appointment at your nearest Canadian embassy or consulate
Attending the appointment to submit your required documents, pay any associated fees, and collect your biometric information
Waiting for your visa to be approved
Collecting your visa from the embassy/consulate
Pathways to permanent residency via Canada's new digital nomad visa
As mentioned previously, Canada's digital nomad visa is unique in that it encourages holders to find work at a Canadian employer. After they receive a job offer from a Canadian employer, digital nomad visa holders can begin applying for a temporary work permit. This can be extended up to a total of three years.4
Depending on how much of that time you spend in Canada, you may even qualify to apply for permanent residency or citizenship. Permanent residency requires you to live in Canada for 730 days within the past five years. Citizenship, on the other hand, requires you to live in Canada for 1,095 days out of the past five years.5
Alternatives to the digital nomad visa in Canada
Beyond the digital nomad visa, Canada announced a few other methods to make it easier for highly skilled workers to immigrate to the country:
As of July 16, 2023, those who hold H-1 B visas in the US may apply for jobs in Canada as well,6 with an initial cap of 10,000 applicants
The Start-Up Visa provides foreign entrepreneurs who receive support from a Canadian VC firm, angel investor, or incubator a pathway toward permanent residency.7 In the near future, Canada's government plans to add more spots to this program and streamline application processing times
The Global Skills Strategy program allows foreigners whose jobs fall into certain executive/managerial or professional categories to receive expedited processing on temporary work visas8
The "Innovation Stream" will allow certain Canadian employers that contribute toward industrial innovation goals to issue five-year work permits for foreign workers and/or create five-year open work permits for workers in specific, high-demand roles9
Where to live in Canada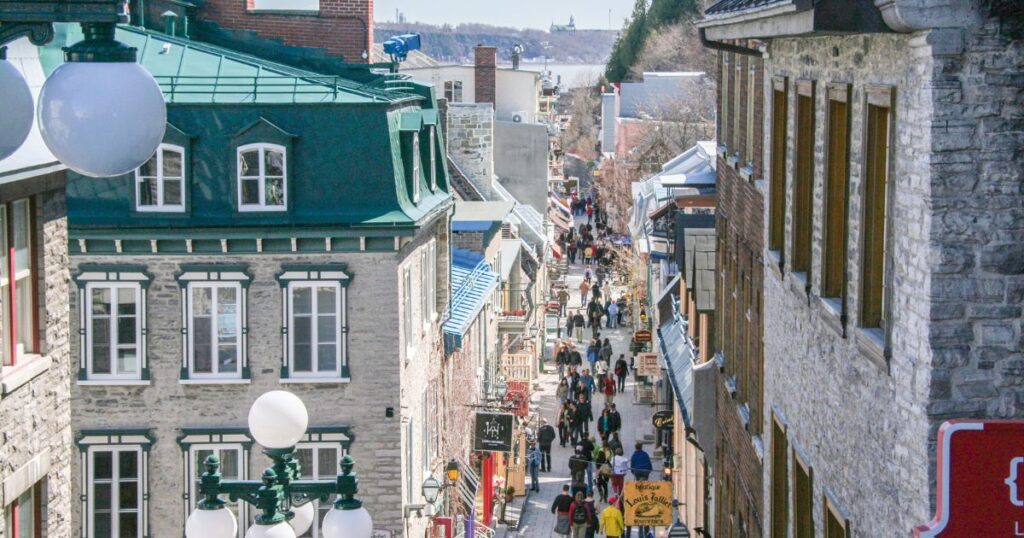 Some of the top places to live in Canada include:
Toronto
Why move there: Toronto is Canada's largest city. Boasting nearly three million inhabitants, it has just about everything you could ask for from a big city: great restaurants, shopping, nightlife, museums, and other cultural institutions, professional sports teams, and parks.
Average 1-BR rent in the city center: $2,482 CAD (~$1,881 USD)
Average monthly expenses (excluding rent): $1,482.20 CAD (~$1,123 USD)10
Montréal
Why move there: Montréal, Canada's second-largest city, is often described as the country's cultural capital. As the epicenter of French Canada, it's perhaps no surprise that the city is known for its European feel — particularly when it comes to architecture. Montréal is also known for its cuisine, festivals, and creative scene.
Average 1-BR rent in the city center: $1,551 CAD (~$1,175 USD)
Average monthly expenses (excluding rent): $1,2831 CAD (~$973 USD)11
Vancouver
Why move there: Vancouver offers the best of both worlds: a bustling metropolis with about 662,000 inhabitants and the abundant natural beauty typical of the Pacific Northwest. Digital nomads in Vancouver can easily spend the day exploring the nearby mountains and beaches. Then, in the evening, head to the heart of the city at night to check out Chinatown, local markets, and breweries.
Average 1-BR rent in the city center: $2,629 CAD (~$1,992 USD)
Average monthly expenses (excluding rent): $1,436 CAD (~$1,088 USD)12
Digital nomad life in Canada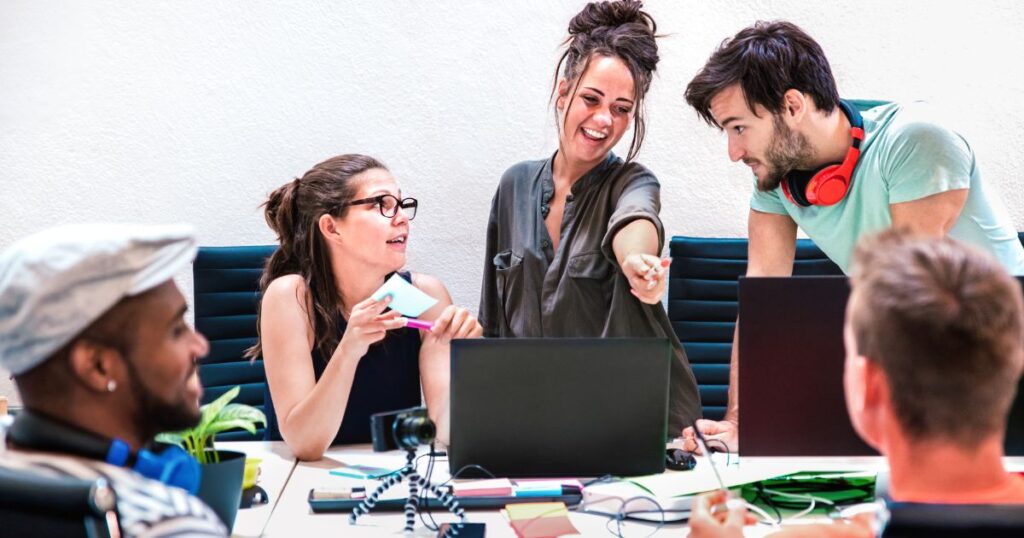 5 things that should be on your Canada bucket list
There's no shortage of incredible things to do in Canada — but these should top your list:
Get an up-close look at the splendor of Niagara Falls
See an ice hockey game to cheer on NHL teams like the Toronto Maple Leafs, Calgary Flames, Winnipeg Jets, and more
Get lost in the European-style cobblestone streets of Old Québec
Trek through the lush coastal forests of British Columbia
Go skiing or snowboarding in one of the world-famous ski resorts of Whistler, Banff, or Jasper
Taxes in Canada for remote workers and digital nomads
Primary tax forms: T1 General
Tax deadline: April 30 (June 15 for self-employed)
Reporting website: Canada Revenue Agency
Administrative language(s): English, French
Tax treaty: Yes
Totalization agreement: Yes
Who qualifies as a tax resident in Canada?
Those who have spent 183 or more days in Canada during the tax year are considered to be Canadian tax residents.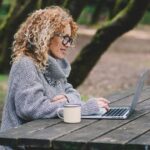 Related: Digital Nomad Taxes: A Complete Guide
Do Americans in Canada have to pay US taxes?
Yes, all US citizens and permanent residents must file US tax returns as long as they meet the minimum income reporting threshold. Some tax requirements and breaks that expats should know include:
References