US Expat Taxes in Canada: Your Ultimate Guide (from a CPA)
07/14/2022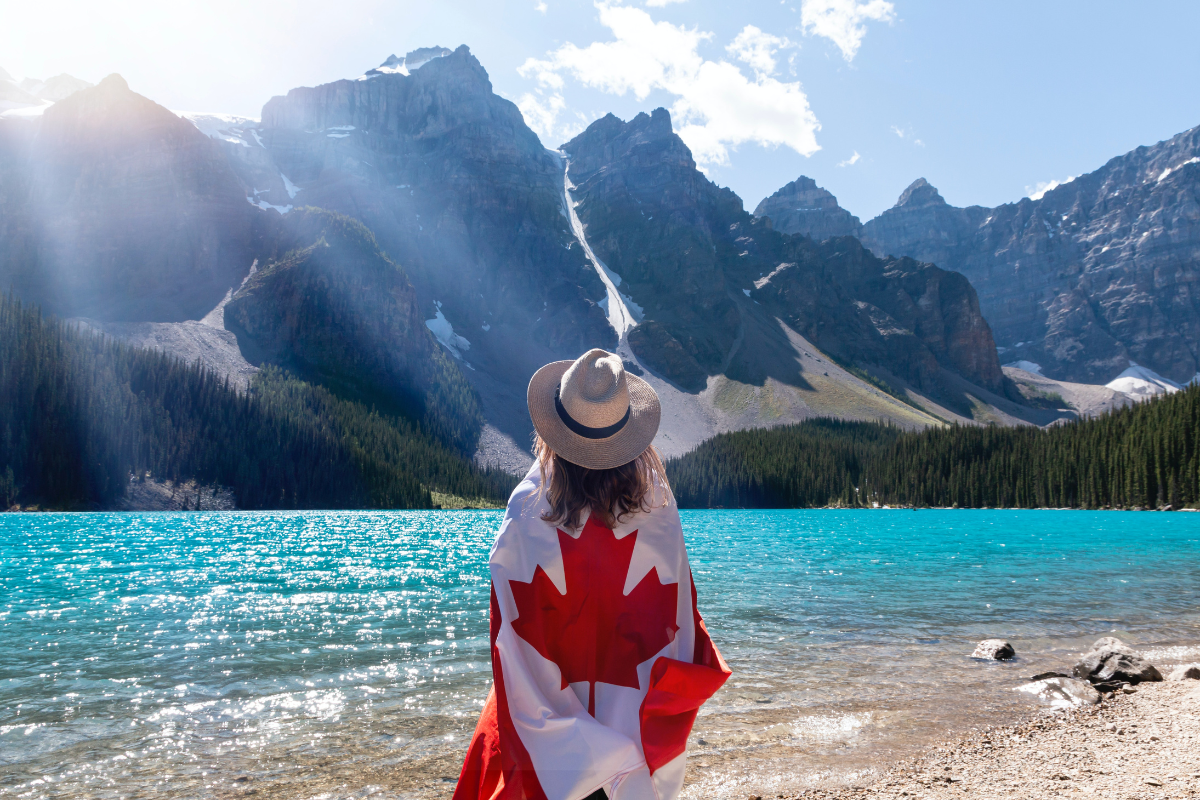 Over one million Americans abroad call Canada their home. Reasons that many Americans decide to make the move to Canada include free universal healthcare, a liberal culture, and its proximity to the United States.
What gets tricky, however, for Americans who live in Canada, is navigating tax. Americans are now stuck in a dilemma where they must file taxes in two different places, which can quickly get confusing.
Maybe some of you might not even be residents of Canada but commute to this country each day. You may wonder if you also must file your taxes in Canada on top of your US tax return.
That's why we created this article to clarify your tax obligations as a US expat living in Canada, along with what you can do to minimize your US tax liability. (We hope this helps!)
Do I still have to file a US tax return while living in Canada?
The quick answer: yes. That's because the US is one of only two countries in the world that applies citizenship-based taxation. Regardless of where they live, US expats must declare their worldwide income to the IRS. 
For many years, the IRS had no accurate way of determining if an American citizen was earning a foreign-sourced income. However, since the Foreign Account Tax Compliance Act (FATCA) passed in 2010, all countries now have an obligation to report the financial activities of US expats.  
Read more: What is Citizenship-Based Taxation?
Who qualifies as a resident in Canada?
Canada determines whether you qualify for income tax obligations by reviewing your residency status. According to the Canadian Government's official website, you qualify as a resident based on your significant or secondary residential ties to the country.
Significant residential ties to Canada include:
– Real estate property in Canada
– A spouse or common-law partner who resides in Canada
– Dependents who live in Canada
Meanwhile, secondary residential ties to Canada include:
– Personal property (such as a car or furniture) in Canada
– Canadian bank accounts or credit cards that prove economic ties to Canada
– A Canadian passport or driver's license
– Health insurance with a Canadian province or territory
You will also qualify as a tax resident if you spent more than 183 days in Canada over a whole year. That means if you only live and work in Canada for part of the year, you may not be liable for Canadian taxes, depending on how long you stay. 
Do I still have to pay Canadian taxes if I live in the US but commute to Canada each day for work?
Some American citizens might live in the US but have to commute to Canada each day for work, making them wonder if they also have tax obligations in Canada.
Non-residents of Canada have to pay tax only on Canadian-sourced income. However, non-residents can also apply for exemption on withholding tax from Canadian-sourced income thanks to the income tax treaty between the US and Canada.
What is the US – Canada tax treaty?
The US and Canada have a tax treaty that eliminates double taxation in terms of income tax and capital gains tax. That said, the savings clause in the treaty limits the benefits for American expats in Canada in certain circumstances.
As a heads up: American expats may have to file the IRS Form 8833 to claim a provision in the United States – Canada tax treaty. 
What are Canadian tax rates?
So, how much will you be paying in taxes as a resident of Canada? Canada's federal income tax rates in 2022 are:
| Tax Rate | Taxable Income |
| --- | --- |
| 15% | The first $50,197 |
| 20.5% | Between $50,197 and $100,392 |
| 26% | Between $100,392 and $155,625 |
| 29% | Between $155,625 and $221,708 |
| 33% | Over $221,708 |
Are there any other taxes I should know about?
On top of their federal taxes, residents of Canada have to pay provincial/territorial tax rates ranging between 11.5% and 25.75%. They also have to pay three different types of sales taxes while living in Canada:
– Good Sales Tax (GST): Residents pay a 5% federal tax on most goods and services they purchase in Canada.
– Provincial Sales Tax (PST): Depending on their territory, provinces tax the items they import at specific rates.
– Harmonized Sales Tax (HST): The HST combines federal and provincial taxes on goods and services.
It's worth mentioning that if you decide to end your Canadian residency, you may have to pay capital gains tax on any assets you liquidate as well. 
What is the due date for filing Canadian taxes?
The deadline to file T1 (the Canadian tax form) is on April 15th of each tax year. Self-employed residents or entrepreneurs must file by June 15th of each tax year but must pay any tax due by April 15th.
Non-residents of Canada benefit from a tax extension and have until June 30th to file. Unlike the US, which has extensions available to October and sometimes even December, Canada does not have quite as much time.
Will I still have to pay US Social Security payments while in Canada?
US expats moving to Canada also have to think about their Social Security payments. Since Canadians make their citizens and residents contribute to their insurance system, many US expats have to pay Social Security taxes to both the US and Canada.
That's why the United States has a Totalization Agreement with Canada. The agreement allows US expats to only be required to pay in one of the two countries' social systems. However, certain expats like paying for both Social Security systems to enjoy the benefits of each country.
Read more: What American Expats Need to Know About Totalization Agreements
What is the FBAR and do I have to file it?
The Foreign Bank Account Report (FBAR) is a US Treasury form that aims to fight tax evasion and make US expats declare their accounts overseas. US expats in Canada have to file the FBAR if they possess more than $10,000 in Canadian bank accounts. 
You file the FBAR with FinCEN Form 114. The deadline for filing the report is April 15th of each tax year, the same as your income tax return due date. However, you also have an automatic extension until October to file the form if you miss the April 15th deadline.  
Separately, if you have any financial assets registered in Canada that exceed $200,000, you may also need to file Form 8938, depending on your filing status and when your non-US accounts exceed this threshold. 
Read more: How to File FBAR Online 2022 – A Guide for Expats | Bright!Tax
What are Canadian RRSPs and RRIFs?
Canada has similar programs to the US 401(k) plans and IRAs called RRSPs (Registered Retirement Savings Plan) and RRIFs (Registered Retirement Income Funds). These programs qualify for a tax deferral so that you don't have to pay taxes for them. It's also not required to file Form 8891 to benefit from the deferral anymore.
That said, if your RRSPs or RRIFs surpass the FBAR threshold, you must declare them with FinCEN Form 114.
How can US expats living in Canada avoid double taxation?
Thankfully, the IRS has various programs to help US expats in Canada reduce their tax liability. These include…
Foreign Earned Income Exclusion (FEIE)
The Foreign Earned Income Exclusion (FEIE) allows US expats to exclude the income they earn in Canada from their US tax returns. The maximum amount of Canadian income they can exclude in 2022 is $112,000, with the number increasing each year to adjust for inflation.
There are two tests they must take in order to qualify for the FEIE: the Bona Fide Residence Test or the Physical Presence Test. Here's what each consists of:
– Bona Fide Residence Test: The Bona Fide Residence Test consists of proving their economic ties to Canada and that they're a tax resident in the country.
– Physical Presence Test: Under this test, US expats have to prove that they've physically spent more than 330 days in Canada (or elsewhere outside the US).
Read more: IRS Foreign Earned Income Exclusion 2022 – Ultimate Guide
Foreign Tax Credit (FTC)
The Foreign Tax Credit (FTC) allows US expats to claim US tax credits on a dollar-by-dollar basis to the same value of tax they already paid in Canada. Expats can then use these US tax credits to reduce their tax return liability.
The goal of the FTC is to help US expats who live in countries with a higher tax rate than the US avoid double taxation. Our expert advice: the FTC is probably the best option for US expats in Canada since the country has a higher tax rate.  
To claim the Foreign Tax Credits, file Form 1116 while filing a federal tax return. Thanks to Form 1116, most American expats in Canada won't end up owing any US income tax. 
Read more: The US Foreign Tax Credit – A Complete Guide for Expats
Foreign Housing Exclusion (FHE)
With the Foreign Housing Exclusion, US expats living in Canada can exclude a significant portion of their foreign housing expenses from their gross income on their tax returns.
Like the FEIE, they must either pass the Bona Fide Residence Test or the Physical Presence Test to qualify for the FHE. Some of the housing expenses in Canada that they can use for the Exclusion are:
– Rent
– Property insurance
– Parking
– Utilities
– Occupancy taxes
– Home repairs
On the other hand, housing expenses that don't qualify for the FHE include:
– Mortgage principal payments
– Home improvement bills
– Domestic labor
– Phone and internet utilities
Read more: The Foreign Housing Exclusion: A Brief Guide for US Expats
Get the Help you Need for Filing your US Expat Taxes in Canada
If this feels like a lot of information to follow, we understand. That's why thousands of US expats choose Bright!Tax to manage their tax obligations abroad so they can stay tax compliant with complete peace of mind.
What if you've already lived in Canada for many years but have yet to file a US tax return because you weren't aware of your tax obligations?
Don't worry. The IRS has an amnesty program called Streamlined Procedures that allows US expats to catch up on their taxes without facing penalties. Our team of tax professionals is very familiar with the program and can help guide you through each step of the process.
To get started with our services, all you need to do is complete the form here with your personal information. In one business day (or less!), one of our CPAs will be in touch with you to assess your situation and find the best way to help you.