2016 Presidential Elections Set to Cause Expat Surge
03/15/2016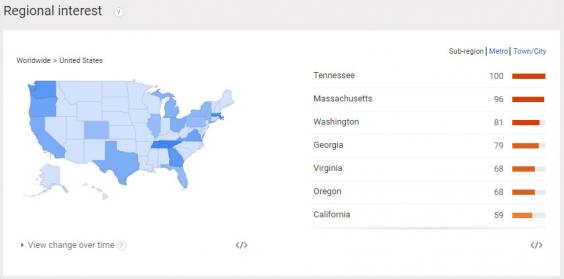 When contemplating this year's Presidential election, wherever you stand on the political spectrum, looking at the field of candidates there are one or two possible outcomes that might just make you flinch a little. For many people, if what they consider their worst case scenario actually happens though, their flinch could translate into a move abroad.
We know this because Google has experienced a huge surge in searches relating to moving abroad over the course of this year's primary season. On Super Tuesday alone, 'move to Canada' searches surged by over 1000%. Canada is the most popular post-election escape-America destination. This is understandable of course, as a move north of the border is straightforward in terms of the similar culture and language, as well as easily reversible if circumstances change for the better in four or eight years' time.
Google even released a map showing the states that registered the most interest in moving north.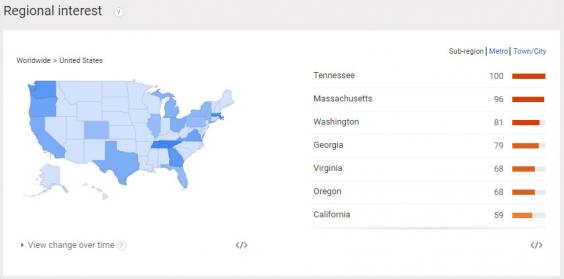 While of course many of these searchers may be fantasizing in a moment of desperation, in a year of outsider candidates, incendiary rhetoric, and what might be considered non-mainstream policy ideas, many people will seriously consider moving abroad rather than living in the States under a president whom they consider unacceptable. As such, we're likely to see a post-election US expat surge whatever the outcome.
The idea of moving abroad to avoid politically unpalatable conditions actually makes a lot of sense. Many young Americans in particular would love to live abroad, for a while at least, to experience another culture and boost their career, so why not turn misfortune into an opportunity?
The Chicago Tribune takes the view that, based on London-based bank HSBC's eighth annual survey of over 20,000 expats released last week, Americans should in fact be looking further afield, beyond Canada, and in particular to Singapore, New Zealand, and Sweden, the three top ranked countries to live in as an expat, as rated by expats themselves.
"Our survey results said Sweden and New Zealand were the best expat destinations for work-life balance," said Jacques Herman, head of international retail banking and wealth management at HSBC Bank USA. "The best work culture was in Sweden and New Zealand, as well. For job security, it was Sweden and Germany, while the best destinations for career progression were Hong Kong and China."
"If you're looking for the best benefits — including the once-common expat employment packages with allowances for living experiences and trips back home — Saudi Arabia and Oman are currently using them to lure foreigners. The best earning prospects meanwhile are to be found in Qatar and Switzerland." – Jacques Herman, HSBC
So if your nightmare scenario plays out come November and you decide that exploring new horizons could be the perfect tonic, before you decide where to go be sure to check out HSBC's expat hub here.
While you can escape Trump/Cruz/Clinton/Sanders (strike as appropriate), one thing you can't escape though are US taxes: all American citizens are obliged to file and pay income tax on their worldwide income no matter where in the world they live. Many Americans neglect to plan for this when moving abroad. The good news is that there are exemptions and allowances that can be applied, depending on your circumstances, to prevent you paying tax on the same income twice, to the US and in your new country of residence. For specialist advice about US taxes for American expats, don't hesitate to get in touch with Bright!Tax here.