As the cost of living soars in the US, and American work culture continues to wear people down, many are casting their sights overseas and searching for information such as, "how to move to Italy from the USA."
Moving to Italy from the United States might seem like a complex endeavor, but just imagine for a moment the simplicity of what you actually want. You've left the hustle and grind culture of the US behind and now take daily strolls along cobblestone streets in a charming Italian village. The rich scent of espresso and the sound of Italian chatter fill the air.
You may be imagining this while currently living in the US, but we're here to help you understand exactly how you can make this dream a reality.
Below, we dive into various visas accessible to Americans and suggest locations where you might be happy living in Italy as an American. For a comprehensive picture of what it takes to move to Italy as an American, we also touch on the cost of living and tax implications, as well as how to navigate them.
Let's dig in!
Snapshot of Expat Life in Italy
Population: 59 million
Capital city: Rome
Currency: Euro
Official language(s): Italian
Top cities for expats: Rome and Milan
Approximate number of American expats: Less than 20,000
School-year calendar: September to June
How to move to Italy from the USA: Types of visas
To stay in Italy for more than 90 days, you'll need a Long-Stay Visa (aka a National Visa/D-Visa). Depending on your circumstances, one of the common visas below may be right for you.
Student Visa
Who it's for: Prospective students at an Italian educational institution
Overview: This visa lasts for the duration of your studies, up to one year. If your studies will exceed one year, you can renew the visa annually. Students interested in finding a job may obtain a work permit for up to 20 hours a week.1
Requirements: You must be 18+ (or 14+ if participating in an exchange program); enrolled in an eligible Italian educational institution; and have pre-arranged lodging, sufficient funds, and health insurance for the duration of your stay.2
Work visa
Who it's for: Those who have secured a job in Italy
Overview: This employer-sponsored visa allows holders to legally live and work in Italy for either one year (for time-limited contracts) or two years (for indefinite contracts). Those who continue to meet requirements may renew it for up to five years.3
Requirements: Applicants must have a job contract (contratto di soggiorno per lavoro) and entry clearance (nulla osta) from an employer willing to sponsor their visa.4 They may also need to provide a residence contract as well as information on lodging, flights, and other details.5
Self-employed visa
Who it's for: Independent contractors, freelancers, entrepreneurs, etc.
Overview: This visa allows self-employed individuals to legally live and work in Italy for up to one year. Those who a) continue to meet requirements and b) haven't spent more than six months outside of Italy may renew it for up to five years.6
Requirements: Applicants must work within an eligible category, earn at least €8,500 per year, have at least €14,000 in existing assets, apply for the permits/licenses/certificates necessary to conduct their business, submit an entry clearance, and have pre-arranged lodging.7
Good to know:
Italy's quota system (Decreto Flussi) dictates how many work visas — both employer-sponsored and self-employed — may be issued, what types of jobs are eligible, and when you can apply for them.
Elective Residence Visa
Who it's for: Retirees and others with significant existing assets/passive income8
Overview: The elective residence visa allows holders to reside in Italy (but not work there) for one year. Those who continue to meet the requirements may renew it for up to five years.
Requirements: To be eligible for the elective residence visa in Italy, you must be 18+ and have pre-arranged lodging, a guaranteed passive monthly income of at least $3,800 USD, and insurance covering emergency evacuation and repatriation for the duration of your stay.9
Investor Visa (aka Golden Visa)
Who it's for: Those who make a significant financial investment in Italy
Overview: This visa allows investors to live and work in Italy for up to two years. It may be renewed again for three more years.
Requirements: To qualify, applicants must either:
Purchase at least €2,000,000 in Italian government bonds, OR
Hold at least €500,000 in shares in an existing Italian company (reduced to €250,000 when investing in innovative Italian startups), OR
Donate at least €1,000,000 to a project of public interest in Italy10
Dual Citizenship Jure Sanguinis
Who it's for: Those with Italian heritage
Overview: Eligible Italian descendants can apply for dual American/Italian citizenship. If granted, they gain all of the same rights as a natural-born Italian citizen.
Requirements: You must prove that you are blood-related to an Italian citizen (or someone who had the right to claim Italian citizenship) through official documentation. Some technicalities (e.g. matrilineal heritage, forfeiting nationality) may preclude certain individuals, so make sure to verify your eligibility.11
Stay tuned!
While Italy has approved a digital nomad visa, they've not yet announced requirements or opened applications. (12) Keep an eye out for updates, or bookmark this article — we're closely monitoring digital nomad legislation in Italy and will update this piece regularly with the relevant information.
A final note on Italian visa types: Most visas (besides student visas) allow you to apply for permanent residence after legally living and working in Italy for five years. After ten years, you can apply for Italian citizenship.
How to apply for an Italian visa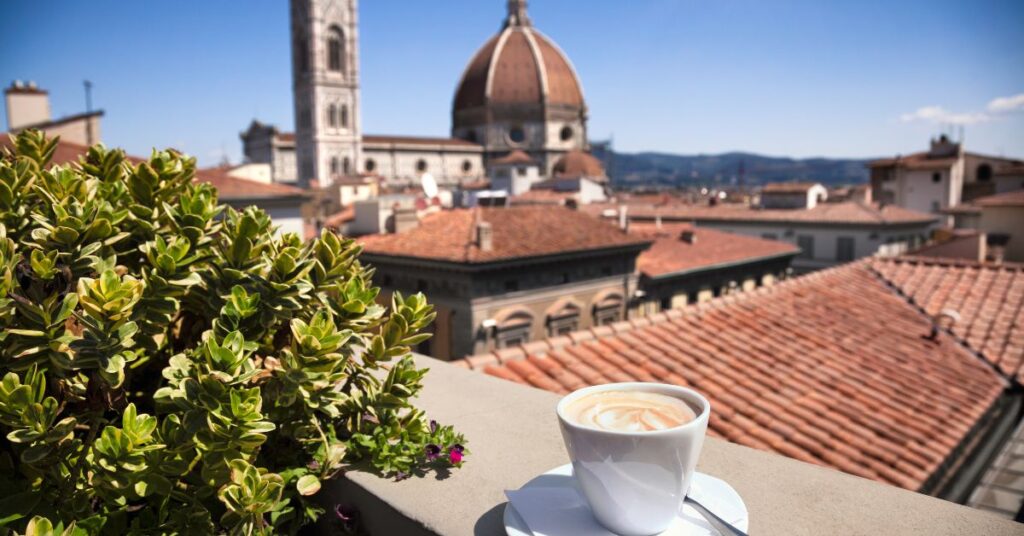 While the process varies from visa to visa, you generally must:
Gather the required documents
This will likely include:
A valid passport
A completed visa application form
A passport-sized photo
A pre-paid self-addressed envelope (to mail the visa to you)
Documents specific to your visa (e.g. enrollment letter for student visas, job contract for work visas)
Other requirements may include:
Proof of lodging, sufficient funds, and health insurance
An entry clearance
A clear criminal background check
Submit your application
You'll need to schedule an appointment at your designated Italian consulate, submit your application in person, and pay the visa fee (typically $54.30 USD for student visas or $126.30 USD for other long-term visas).13
Receive your visa
If approved, you'll usually receive your visa within two to three weeks — allowing you to leave for Italy.
Apply for residence permits
Within eight days of arrival in Italy, you must apply for a permit of stay (permesso di soggiorno) at a national post office. Within 20 days of receiving that permit, you must apply for a certificate of residence (Certificato di Residenza) at your local civil registry (Anagrafe).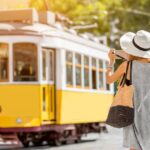 Related: Moving to Portugal: Visa Options Explained
Planning for a long-term move as an American moving to Italy
It's natural to be excited about moving to Italy, but don't forget to think about the practical aspects.
Banking
To open a bank account in Italy, you'll need to bring the following documents to your local branch in person:
ID
Proof of address
Codice fiscale (tax number)
Proof of employment/studies14
Popular banks in Italy include Banco Nazionale del Lavoro (BNL), Intesa Sanpaolo, and Fineco Bank.
Be advised, however, that the added regulatory burden of the Foreign Account Tax Compliance Act (FATCA) makes some foreign financial institutions hesitant to work with potential American clients. If you encounter this firsthand, consider:
Opening an online bank account (e.g. Wise, N26, Revolut)
Opening an account at a bank headquartered in another country with branches in Italy (e.g. Deutsche Bank, ING, or Crédit Agricole)
Phone plans
While prepaid SIM cards and travel eSIMs are good for short trips to Italy, a contract usually makes more sense in the long run. Some popular Italian providers include Wind Tre, TIM Italy, Vodafone Italy, and Iliad.
Typically, you must set up a contract in person. Be sure to bring your ID, codice fiscale (tax number), and IBAN (bank number).
Where to live in Italy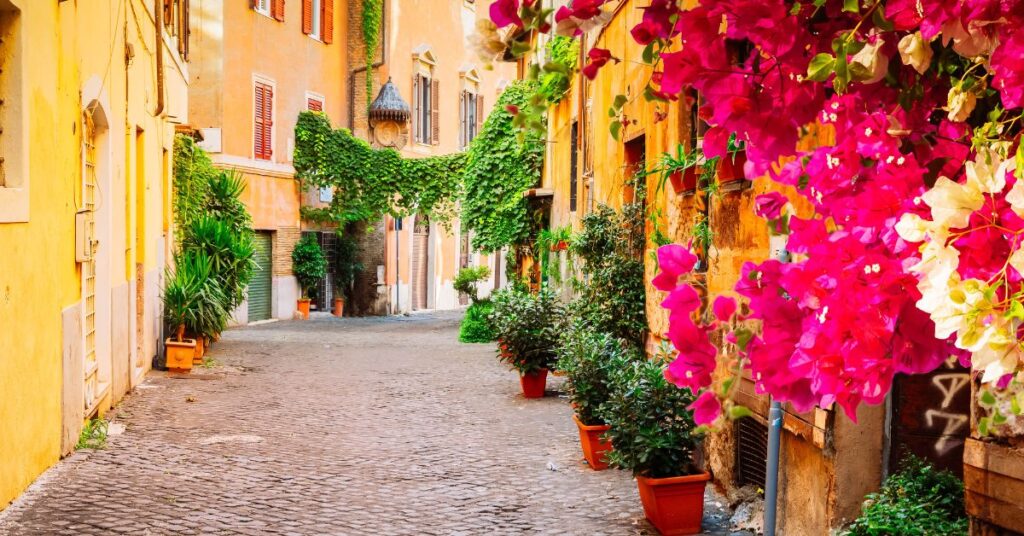 One of the most alluring aspects of Italy is its broad appeal to all different sorts of people. Whether you prefer a glamorous, cosmopolitan city lifestyle, or a laidback, rustic pace of life in the countryside, Italy delights across a range of regions and cities.
Milan
Milan, a global fashion icon and economic powerhouse, is where haute couture meets innovation. The city's iconic cathedral, the Duomo, stands tall amid designer boutiques and cutting-edge architecture. It's a bustling center for finance, fashion, and industry, and attracting professionals and entrepreneurs alike. Milan also boasts top-notch universities, making it an ideal destination for students pursuing careers in business, fashion, or design. It offers a cosmopolitan lifestyle for students with a taste for luxury and opportunity.
Rome
Rome, the heart of Italy, whispers tales of empires and legends. It's a living museum, where the Colosseum stands proudly, and the Vatican City guards spiritual treasures. In its bustling streets, history intertwines with gelato shops, offering a blend of ancient grandeur and modern flair. Rome is a hub for art, history, and tourism. Additionally, Rome is home to several prestigious universities, making it an attractive city for students seeking a unique blend of history, global affairs, and education.
Florence
Florence, the cradle of the Renaissance, is an open-air gallery. The Uffizi Gallery and Michelangelo's David beckon art enthusiasts, while medieval streets reveal artisan workshops, making Florence an artistic haven.
Bergamo
Bergamo, a hidden gem in Lombardy, boasts a walled old town, Città Alta with breathtaking vistas throughout the city. Bergamo's tranquil atmosphere makes it a charming option for retirement or a peaceful escape from city life.
Moving incentives
Outside of the major Italian expat destinations, you may want to consider a place that offers new residents a financial incentive, such as:
Calabria: Up to €28,000
Presicce-Acquarica: Up to €30,000
Sardinia: Up to €15,00015
Mantua: €150/month16
Understanding the tax implications of moving to Italy from the USA
All US citizens and permanent residents — even those living in Italy — are subject to taxation on their worldwide income, as long as they meet the minimum income thresholds.
There are tax breaks that can offer relief for expats, however, in addition to general requirements.
Some tax requirements and breaks that expats should know include:
Preparing your expat tax strategy
One significant advantage for Americans living in Italy is the US-Italy tax treaty. This treaty ensures that you won't face double taxation on your income. Depending on your circumstances you'll only have to pay income tax in one country – either the US or Italy. It does not, however, prevent you from having to file a US tax return when you move to Italy.
This tax agreement simplifies financial matters when you consult with an expat tax professional prior to the US tax season. Essentially, being proactive provides peace of mind as you embark on your Italian adventure.
Be sure to consult a tax professional specializing in US taxes for Americans living abroad for specific details and guidance to make the most of this beneficial arrangement.
References