Best Countries for Expats to Retire Overseas in 2021
06/21/2021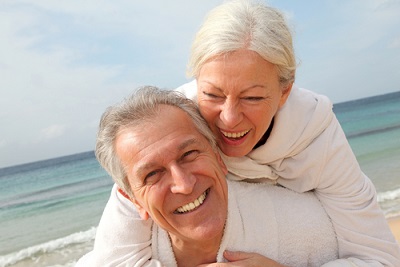 Retirement abroad is more popular than ever, as the world has become more connected online, making managing finances and keeping in touch with family and friends from abroad easier. The desire to travel meanwhile has been amplified by the pandemic.
The top considerations when considering where to retire overseas are cost of living, healthcare, quality of life, culture, safety, and socializing.
It's important to visit and spend time in the place where you're thinking about retiring overseas before making the move, to ensure it feels right as well as ticking all the right boxes on paper. It's also always advisable to rent a home to begin with, rather than buying, just in case you change your mind!
At Bright!Tax, we speak to Americans living in almost every country in the world every day. Based on these conversations, here are our top 5 retirement destinations overseas.
1 – Mexico
Mexico is the destination of choice for nearly a million Americans, the majority of whom are retirees. Part of Mexico's appeal is its proximity to the States, allowing an easy back and forth. Mexico has numerous expat enclaves in city, rural, and coastal locations, catering to everyone's retirement preferences and climates. The cost of living is low, the halthcare is good and affordable, and the food is delicious, so many Americans just concentrate on where in Mexico to retire, rather than looking any further afield.
2 – Panama/Costa Rica
"While there's no one way to approach retirement, many are getting creative in stretching their money for a comfortable — and even luxurious — third act of life." – Business Insider
Only slightly further away than Mexico are Panama and Costa Rica. We have these two tiny Central American countries in joint second place, as both offer great healthcare, affordable living, and warm, temperate climates. However, Panama excels in cultural sophistication compared to Costa Rica's natural beauty and colonial charm, so they appeal to different retirees.
3 – Portugal
Many retirees are inspired by a sense of late life adventure, and Europe is a historical and cultural treasure trove of a sort unavailable in the Americas. Portugal has lots to offer retirees, and not just as a great base for exploring Europe. A great climate, excellent healthcare, delicious local food and wine, more affordable than the rest of Western Europe, and a tax break on (occupational) pensions all combine to make Portugal the top retirement location in Europe.
4 – Malaysia
If a sense of adventure inspires you to try a more culturally exotic destination, Malasia is a great choice. It is more developed than other Asian countries such as Thailand and Vietnam, but still boasts a low cost of living, thrilling landscapes, a year-round warm climate, and friendly English-speaking people.
5 – Colombia
In South America, Colombia has perhaps overtaken Ecuador as the top retirement destination. The era of drug cartels and Marxist gangs is long gone, and modern Colombia is a peaceful, prosperous, South American rising star, offering mountains, beaches, and cultural and technological sophistication on a Spanish colonial backdrop.
Taxes for Americans retiring abroad
Americans retiring overseas still have to file US taxes on their worldwide income.
If they will be taxed in their country of residence, they can claim US tax credits when they file to avoid being double taxed. Filing from abroad is more complex though, so always seek advice from a US expat tax specialist as part of your retirement abroad planning to ensure you fulfill your obligations while minimizing your tax bill.