The IRS Takes Steps to Enforce Bitcoin and Cryptocurrency Reporting
10/01/2020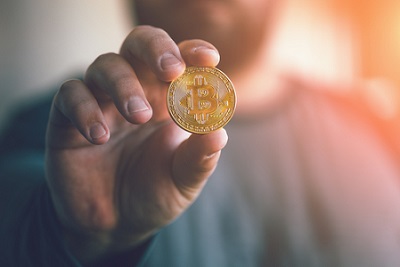 This year, while the world has been preoccupied with the Coronavirus pandemic, the IRS has also been quietly increasing its focus on enforcement of Bitcoin and other Cryptocurrencies holders.
The IRS sees virtual currencies as an area of potential tax avoidance. In 2019, for the first time in five years (during which time the profile and popularity of cryptocurrencies increased exponentially) , the IRS provided updated guidance on reporting them. This laid out when Bitcoin and other cryptos should be treated as income, and when as capital assets, as well as how virtual currency accounts held abroad should be reported.
In May 2020, at the peak of the first wave of the international Coronavirus pandemic, the IRS issued a statement of work soliciting "consulting services to support a taxpayer examination involving virtual currency." This meant seeking advice from private crypto account companies on how they could better identify crypto tax evaders.
Then, in August 2020, the IRS started sending out letters to Bitcoin and other virtual currency holders, following 10,000 such letters it sent out in 2019. In 2020, there are three types of letters: two just inform holders that virtual currencies should be reported, while the third goes further and requests a response by a specific date or an audit will be initiated.
Then, on September 25th 2020, it was reported in the Wall Street Journal that for 2020 year tax filing the IRS plans to relocate a question asking taxpayers to confirm any ownership or dealings with Bitcoin or other cryptocurrencies from an optional schedule onto the main Form 1040.
This would mean that if the IRS received information that an American had received or owned virtual currencies but had denied it on their tax return, the IRS would know they had intentionally concealed it and would take action.
"Virtual currency transactions are taxable by law. Taxpayers transacting in virtual currency may have to report those transactions on their tax returns." – the IRS
Moving the question to the main form for all US tax returns highlights the fact that the IRS considers virtual currencies to have joined the mainstream permanently.
How Americans should report Bitcoin or other virtual currencies
Bitcoin and other cryptotcurrencies have been popular among many US expats for several years, as they provide a way to make and receive cross-border payments without paying currency exchange rates or fees.
All American citizens and Green Card holders, including those who live abroad, have to report their worldwide income (and sometimes their foreign accounts and assets too) to the IRS every year. Thankfully, the rules for reporting Bitcoin and other virtual currencies are relatively straightforward.
IRS virtual currency reporting rules
Virtual currency received in lieu of services provided should be reported as income alongside the taxpayer's global income from all sources.
Virtual currency bought rather than received for services or employment on the other hand is considered an asset on which a capital gain may be realized upon its sale and so taxed, similarly to any other asset's capital gain.
Finally, as a financial asset, virtual currency held in an offshore account may have to be reported in line with general offshore financial asset reporting rules on IRS Form 8938, depending on the total value of all of the taxpayer's foreign financial asset holdings.
Because the IRS considers Bitcoin and other cryptocurrencies to be assets rather than currency, they don't have to be reported on expats' FBARs (Foreign Bank Account Reports).
The IRS also provided more detailed guidance in 2019 regarding block chain forks and how fees related to buying and selling cryptocurrency should be reported.
Filing US taxes from overseas is more complicated than filing from in the US, and expats always benefit from seeking expert expat tax advice, to ensure that they not only file completely and accurately, but also in their best interest.