FATCA – Everything Expats Need to Know
06/14/2016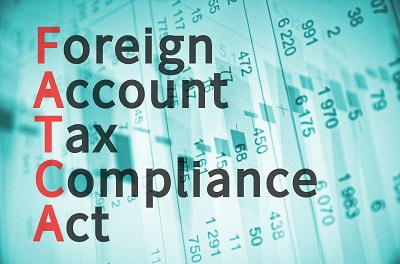 FATCA is an acronym for the Foreign Account Tax Compliance Act, a law passed by Congress in 2010 to help crack down on offshore tax evasion. The law came into effect on July 1st, 2014.
FATCA has two aspects. It requires individuals with assets abroad worth over a certain value to report them when they file their federal tax return, and it also requires foreign financial institutions to report their US account holders.
The first part, reporting foreign assets, is relatively straightforward. Foreign assets should be declared on Form 8938, which should be attached to form 1040 if their total value is over $200,000 per person (for Americans living abroad), not including a home if it's owned in the taxpayer's name.
While this creates extra paperwork for expats when filing, it's not worth neglecting, as the penalty for failure to report foreign financial assets on Form 8938 is $10,000, or up to $50,000 for continued failure after IRS notification.
It's the second aspect of FATCA that has caused widespread controversy and stress though.
Every month the IRS publishes a list of the financial institutions that are signed up and complying with FATCA by reporting their US account holder details to the IRS. As of April 2020, the total number of institutions complying is over 350,000 worldwide. These include any and every type of financial institution, including banks, funds, and investment and pension firms.
They comply because if they don't, the US government imposes a 30% withholding tax when they trade in US markets.
However, an unintended consequence of this has been that many foreign banks, faced with the extra reporting burden that FATCA has placed on them, have made the decision that it's not worth their while reporting US account holders, causing them to close American expats' bank accounts, or not allow Americans to open new ones or apply for loans or mortgages.
For thousands of Americans living abroad around the world, this has resulted in them being unable to buy a house, or access banking or credit facilities for their business. It has in turn been one of the major reasons why so many Americans have resorted to renouncing their US citizenship.
Then there is the question of unwarranted intrusion on a global scale. The vast majority of the estimated nine million Americans living abroad are ordinary people rather than tax dodgers, and they don't appreciate their bank and other financial details (including bank balances) being handed over to the IRS.
"The latest [list of FATCA-compliant institutions] has grown from 193,450 financial institutions at the start of May to 197,736 at the start of June (2016)." – iexpats.com
FATCA came into effect mid way through 2014, so 2015 was the first tax year that the IRS had a full set of financial data from foreign institutions for Americans living abroad, meaning it can compare information provided on expats' tax returns and FBARs with information provided by foreign banks and other financial firms, and flag discrepancies. They can also now see who has and hasn't filed.
All Americans are required to file a federal return if they earn over around $12,000 (or just $400 or self-employment income), wherever in the world they live, and regardless of whether they owe any tax to the IRS or are paying tax in another country.
Up until now, many Americans living abroad have assumed that they can remain safely beyond the IRS' reach though. Because of FATCA, this is no longer the case.
If you have any doubts or questions about filing US taxes from abroad, seek advice from a US expat tax specialist. Expats who are behind with their US tax filing may be able to catch up and avoid penalties under the IRS Streamlined Procedure program.