Are you considering a move abroad? With the world changing, it's important to look for countries that offer the best quality of life, safety, and economic opportunities. Whether you're looking for a fresh start or a change of scenery, this blog post will help you explore some of the best countries to move to and the factors you should consider when selecting your next home.
From cost of living to language barriers, we'll provide you with all the information you need to make an informed decision.
So if you're ready to start the next chapter of your life, let's get started!
🇵🇹 Portugal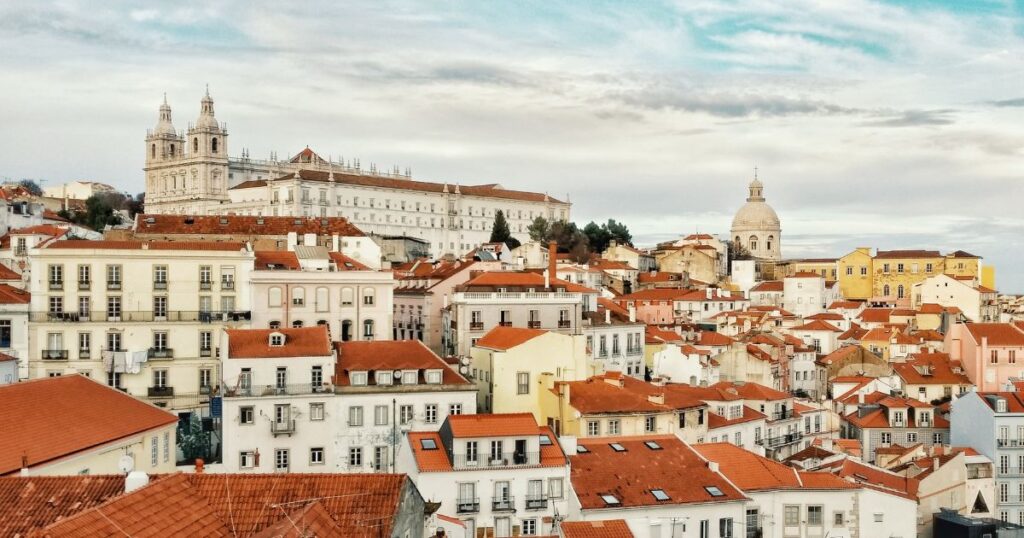 Fast Money Facts 
💱 Currency
Euro (€).
💰 Cost of Living
33.5% cheaper than living in the United States.
✈️ Visas or Tax Benefits
Expats benefit from a lower 20% income tax rate if they're engaged in some form of "high-value" activity in Portugal. Portugal's 'non-habitual residents' (NHR) scheme also provides tax exemption on almost all forms of foreign-sourced income.
Deeper Dive
Portugal is a southern European country with a warm climate, affordable cost of living, and an excellent healthcare system. Further, for exploration lovers, it offers beautiful and endless landscapes. In fact, in 2021, the country won 20 world travel awards, which include the Azores Region as the "Best Adventure Tourism Destination" and Madeira as the "Best Island Destination."
Portugal is also a very safe place with a low crime rate. According to the 2021 Global Peace Index, Portugal ranks as the fourth most peaceful country in the world.
The Portuguese widely speak English: according to the EF English Proficiency Index (EF EPI), Portugal is the seventh most proficient nation in speaking English as a second language.
All of this has created a hub for digital nomads, in particular. The most popular cities for expats in Portugal are Lisbon and Porto.
🇹🇭 Thailand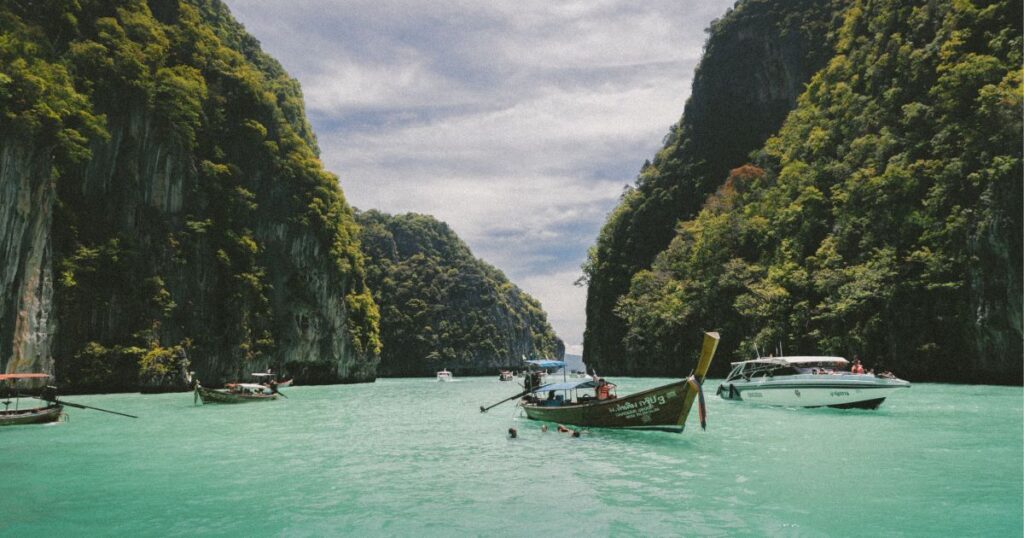 Fast Money Facts 
💱 Currency
Thai Baht (฿).
💰 Cost of Living
43.1% cheaper than living in the United States.
✈️ Visas or Tax Benefits
Thailand offers various visas for different purposes. With the Thai Elite Visa, you get access to Residency in Thailand for a period between 5 to 20 years depending on the package that you choose.
Deeper Dive
Thailand has been one of the best countries to move to for budget backpackers, digital nomads, and retirees for quite some time. Bangkok and Chiang Mai are the country's most popular cities for expats.
Similarly to Portugal, Thailand is home to gorgeous scenery. It's the perfect place for nature lovers, with countless beaches, jungles, islands, and mountains you can explore.
As mentioned above, the cost of living is considerably lower than in the States. Just one example – renting an apartment with basic amenities in the business district of Bangkok could cost you around 6,000 to 10,000 Baht per month (which adds up to about 167 – 278 dollars).
Buying property as a foreigner in Thailand is a complicated process, however. You cannot own land directly in your name. To purchase property, you'll have to either set up a Thai Limited Company or enter into a long-term leasehold with the landowner.
🇸🇬 Singapore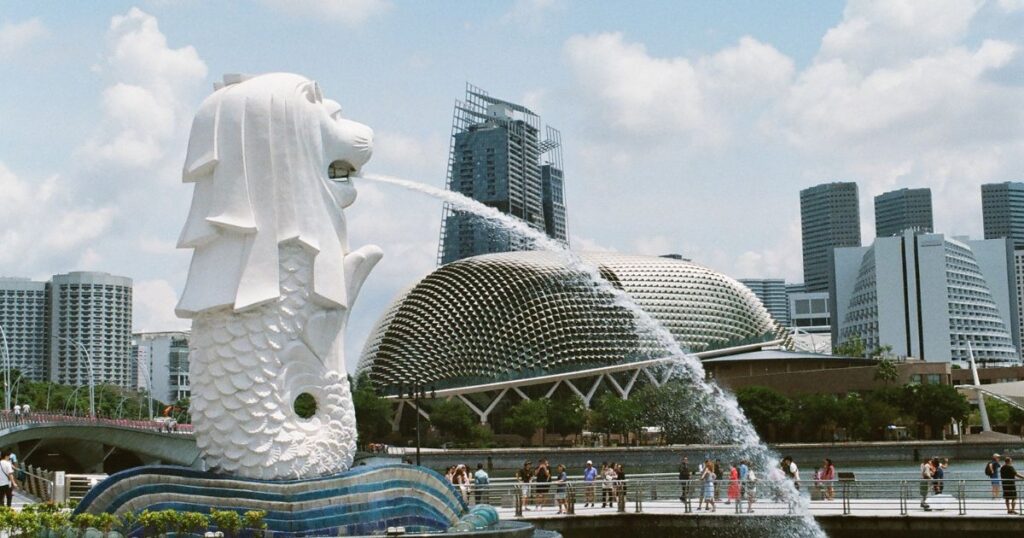 Fast Money Facts 
💱 Currency
Singapore Dollar (S$).
💰 Cost of Living
20.7% more expensive than living in the United States.
✈️ Visas or Tax Benefits
Singapore has a flat corporate tax rate of 17% (whoever, non-resident corporations are exempt during their first three years). The top marginal rate for income tax is 22%.
Deeper Dive
An interesting share – over 29% of the population in Singapore are expats! In fact, around 30,000 American citizens call the country home.
The futuristic city-state is an attractive destination for ambitious expats seeking new opportunities. And Singapore has a reputation for being an excellent place for business. The country frequently gets ranked as the most friendly country in the world for entrepreneurship. Singapore has a very liberal stance on corporate tax rates. Non-resident corporations are exempt from taxes during their first three years of taxable income.
Outside of business, Singapore also has a top-notch education and health care system. The country is also very safe, with one of the lowest crime rates in the world.
You can become a resident of Singapore through various programs, such as the Singapore EntrePass or Singapore Employment Pass. It's also possible to become a resident by investing SGD 2.5 million into the country's economy or Foreign Artistic Scheme.
🇲🇽 Mexico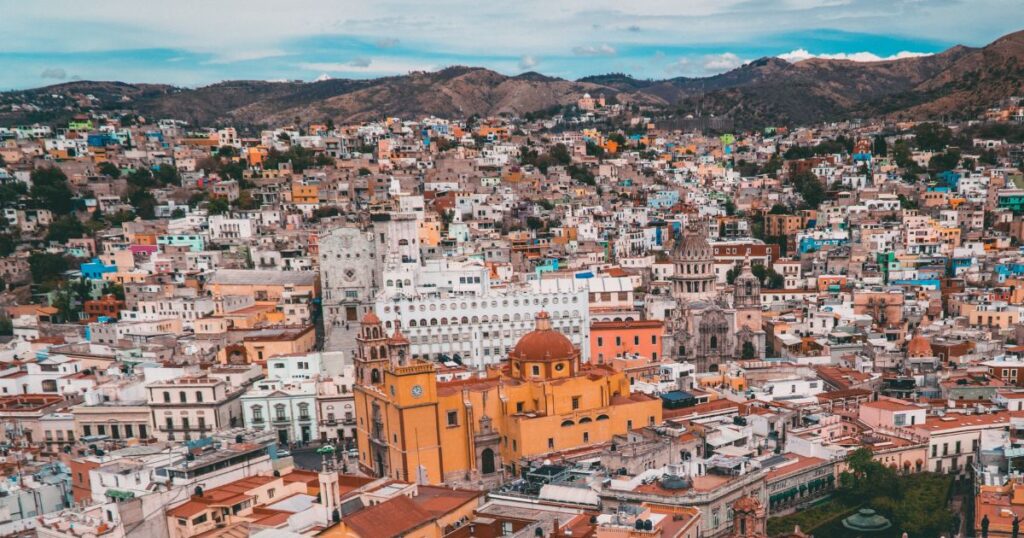 Fast Money Facts 
💱 Currency
Mexican Peso ($).
💰 Cost of Living
50.6% cheaper than living in the United States.
✈️ Visas or Tax Benefits
Mexico allows Americans to stay in the country visa-free for six months. You can apply for a temporary or permanent visa if you want to stay longer. Here's what you need to qualify for both visas:
Temporary visas: Proof that you have a monthly income of 300 times the minimum wage in Mexico.
Permanent visas: Proof that you have a monthly income of 500 times the minimum wage in Mexico.
Deeper Dive
About 1.5 million Americans live in Mexico. The country is a popular choice for Americans due to its proximity to the US, (delicious) food, welcoming culture, and beautiful climate. Some of the most popular towns for US expats are Puerto Vallarta, Cancun, and Mexico City.
Mexico is also an affordable country for Americans, with a cost of living that is half that of the United States. That said, investors are increasingly more and more present in popular tourist spots like the state of Quintana Roo, which is causing a rise in real estate prices.
Outside of the tourist destinations, the natives don't widely speak English. Only 12.9% of the population speaks English, so learning Spanish will help your day-to-day life.
Unfortunately, Mexico has a reputation for having a high crime rate. Expats should be careful of street crimes such as pickpocketing and theft of personal documents, such as passports or wallets.
🇪🇸 Spain
Fast Money Facts 
💱 Currency
Euro (€).
💰 Cost of Living
28.2% cheaper than living in the United States.
✈️ Visas or Tax Benefits
Residence in Spain gives you access to 26 Schengen countries, visa-free. If you plan to do business in the country, most corporations in Spain are subject to a corporate tax of around 20% – 30%.
Deeper Dive
Spain is another southern European country on this list. US expats here benefit from a lower cost of living, an affordable healthcare system, and a comfortable climate year-round.
However, the work culture in Spain is very different from the US. The Spanish work later hours, have a laid-back attitude towards life, and love to socialize. It's not uncommon, for example, for lunch breaks between employees to last hours. Spain's vibrant, non-stop nightlife is also something you don't want to miss.
That said, Spain also has one of the highest unemployment rates in Europe at 14.73%. If you're already set up for a comfortable retirement in Spain or plan to move as a digital nomad with your online business, this may not be a concern (though we wanted to mention in case!).
🇰🇷 South Korea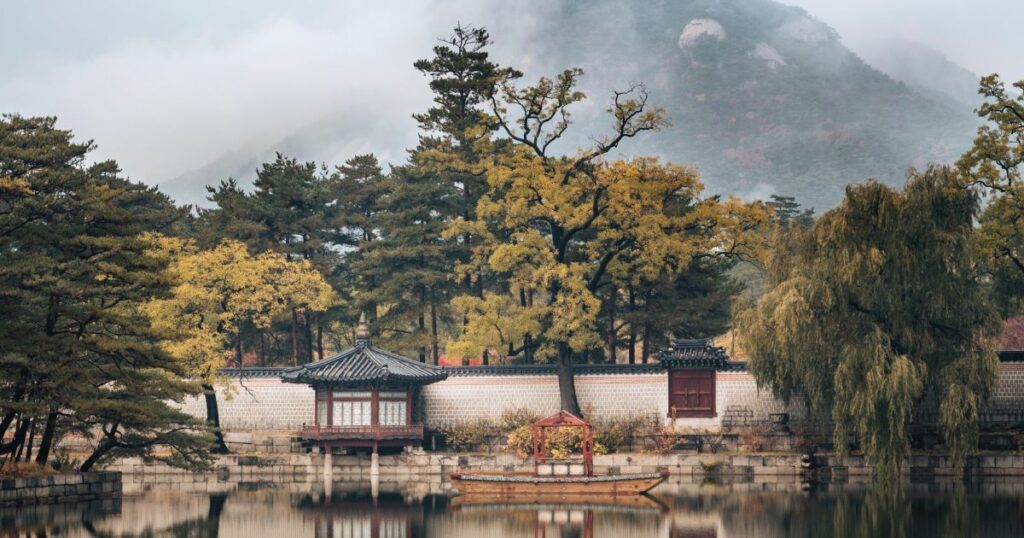 Fast Money Facts 
💱 Currency
South Korean Won (₩).
💰 Cost of Living
17.5% cheaper than the United States.
✈️ Visas or Tax Benefits
With South Korea's F-5 permanent residence visa, you only have to come back to the country once every two years to keep the visa. You'll have to renew the visa every two years.
Deeper Dive
South Korea is a country whose culture shines across the world with its TV series, movies, cuisine, and music. While South Korea has a higher cost of living than most countries in this list, it's still lower than the US.
The country provides affordable healthcare and excellent transportation infrastructure, making it easy to move around. Some key sectors of the country's economy include electronics, car production, and telecommunications.
The country has the fastest 5G networks worldwide, offering an average internet connection speed of 121 megabits per second (if you're not familiar, that's incredibly fast!).
Many expats go to Korea for ESL opportunities (English as a second language) and teach English to natives. The basic requirements to start teaching English in Korea include a Bachelor's degree, being a native English speaker, and a clear criminal record.
A heads up, however, air pollution is a big problem in South Korea. The country has air pollution data of Particulate Matter (PM) 2.5, which makes it the country with the worst air quality out of the 35 wealthiest nations in the world.
Let Bright!Tax Prepare Your Taxes as You Move Abroad
Moving to a new country to start over your life is an exciting opportunity. But there's a catch — as a US expat, you must still declare your worldwide income to the IRS, on top of the taxes you'll have to pay in your new home country.
That's because the US applies citizenship-based taxation. To avoid double taxation, you'll need to take advantage of various IRS tax relief programs, such as the Foreign Earned Income Exclusion (FEIE) or Foreign Tax Credits (FTC).
Tax planning should be a priority before you move overseas, which is where we can help. Our team of CPAs can talk you through what your tax situation might look like once you are abroad, and once you've landed, handle all of your tax filings for you. Working with a CPA will ensure you minimize your taxes, so you can get peace of mind as you adjust to life in your new home country.