Bright!Tax CDO Allyson Lindsey Recognized with Women to Watch Award
07/29/2021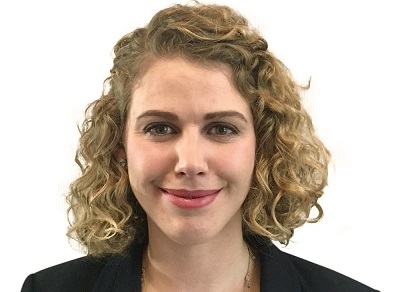 Bright!Tax CDO, partner, and Senior Managing CPA Allyson Lindsey has been recognized for her extraordinary contribution to the accounting profession by being named a Colorado Society of CPAs (COCPA) 2021 Women to Watch Emerging Leader.
The award will be presented to Mrs. Lindsey at the 2021 Women to Watch Awards, part of the 2021 Women's Summit taking place at the Denver Inverness Hilton on August 27.
The Women to Watch Awards program recognizes female Colorado CPAs who have demonstrated leadership and made significant contributions both to the profession and to their communities.
Bright!Tax is the leading firm specializing in providing tax services for Americans living overseas. Allyson joined Bright!Tax in 2017 from Deloitte, where she advised international clients on a range of compliance issues.
Upon joining Bright!Tax, Allyson made an immediate impact, thanks to her encyclopedic expat tax knowledge, phenomenal work ethic, and delightful personality, so much so that she made partner in just two years, a still unsurpassed firm record.
Bright!Tax CEO Greg Dewald said: "In my career as a lifelong internet entrepreneur, I have worked alongside talented people from all over the world. In all that time, I have rarely had the privilege to work with an individual of the calibre of Allyson Lindsey."
As a Bright!Tax partner, Allyson has been instrumental in steering Bright!Tax through a period of rapid growth. After transitioning into a leadership role as Chief Development Officer, Allyson introduced new recruitment techniques that ensure that the firm hires only the most dedicated and talented candidates.
Allyson oversees technical training for the tax preparation, sales, and client services teams, as well as introducing ongoing process and technological improvements on the tax preparation and administrative sides of the business, ensuring that all Bright!Tax associates attain mastery over their roles and fulfil their potential. Her overall impact has been nothing short of transformational.
In the wider field of accountancy, Allyson is a thought-leader who is at the forefront of a wider evolution in providing accounting services remotely, globally.
"In my career as a lifelong internet entrepreneur, I have rarely had the privilege to work with an individual of the calibre of Allyson Lindsey." – Bright!Tax CEO Greg Dewald
She is a member of the Forbes Finance Council, writing and contributing to Forbes tax articles, along with other publications.
Allyson still somehow manages to find time to volunteer locally in Colorado as a CPA reviewer at VITA (Volunteer Income Tax Assistance). While at university, she was the VITA program director at DU, and ever since then she has continued to provide quality, free tax preparation assistance to low income community members.
Since 2016, Allyson has been a member of Denver University's School of Accountancy's Alumni Engagement Council. She has served in a variety of roles, including Chair and Vice Chair of the Executive Committee.
Allyson said of receiving the award: "I'm thrilled to have been recognized with this award, and I'd like to thank the COCPA Women to Watch awards committee for their consideration and endorsement."
Congratulations to Allyson from the entire Bright!Tax team!