Expat Focus – Lauren Cleaver, Iguana Lodge, Costa Rica
02/08/2016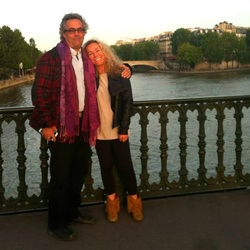 Lauren and her husband both worked as criminal defense lawyers in Colorado before they decided to move abroad. In 1999, they loaded up their truck and drove south to their new home, Iguana Lodge in Costa Rica, which they have turned into an eco friendly, beach-side, tropical paradise, complete with two restaurants, yoga classes, a weekly salsa night, and strictly no TV! We asked them what inspires them, as well as about their experience with Bright!Tax.
What inspired you to leave the US to live abroad?
We were attorneys in the US with three children. We worked hard and had the American Dream, but we were looking to have more time with our children, and for an adventure. We moved down here and now have an ex-pat dream of owning a tropical beach hotel.
How long have you been living abroad for?
16 years.
What do you like most about living abroad?
We live on a gorgeous beach, have a wonderful lifestyle, and we love Costa Rica.
What do you miss most from back home?
Blueberries … and our children who are now older, and live back the States.
How did you hear about Bright!Tax?
I found it online – with a quick search.
What were your concerns when you first contacted Bright!Tax?
Understanding and complying with US laws re tax filing. We had several corporations and a variety of bank accounts – we wanted to make sure that we were doing everything correctly.
How long did the process take?
We sent the first email, heard back within a couple hours, and agreed to start the process right then and there. The help was smooth and comprehensive. A few weeks later it was done.
Describe your experience working with Bright!Tax?
It was great. We continue to use them even though we could now do it ourselves. There is a lot of paperwork involved as we own several corporations and have quite a few bank accounts. Bright!Tax handles all that work, and we find it worthwhile. It is one less thing we have to deal with. There are significant filing requirements and our returns are typically 75 pages long.
You can find out more about the Iguana Lodge at http://www.iguanalodge.com.