Year after year, more and more US retirees buy property in Panama and joyfully expatriate from the US. In addition to its obvious appeal (think pristine beaches and a thriving expat community), there's also the potential for a property purchase to be an excellent investment for foreign real estate investors.
The country's geographically and diplomatically close relationship with the US is another reason for its popularity with retirees and US real estate investors and developers. However you look at it, this beautiful and stable Central American1 country offers a plethora of advantages that make it a prime destination for US retirees seeking to buy property in Panama.
In this article, we will delve into buying property in Panama, including the many benefits of investing in real estate in Panama. To start, let's look at why Panama is a compelling location to purchase property.
Panama is an ideal retirement location for US citizens
If you're a US-American seeking the perfect retirement haven that offers a blend of adventure, comfort, and financial benefits, Panama could be your winning bet. Repeatedly named one of the top US expat retirement destinations,2 the country is an idyllic destination for a multitude of reasons.
Nestled between Costa Rica (to the West) and Colombia (to the East), Panama attracts foreigners with its accommodating policies, friendly tax environment, and well-developed infrastructure.
The country also offers peace of mind where financial stability is concerned thanks to its being U.S.-dollarized since 1904. The strong relationship between Panama and the US has fostered a robust economy, making it a magnet for investors, retirees, and business owners alike.
Panama has also embraced economic policies that are retiree-friendly, offering enticing residency options and attractive incentives, ensuring a fulfilling and prosperous life for those who choose to call it their second home.
As a US expat, you'll find it easy to navigate the country, aided by its efficient transportation and communication systems. Taxes are only levied on income earned within its borders, and there are several attractive provisions for retirees.
The Panamanian economy
Panama boasts a robust and stable economy rooted in business-friendly policies and a thriving tourism sector that has consistently attracted global attention.3
Panama's strategic location as a gateway between North and South America has bolstered its position as a regional financial hub, attracting foreign investment and fostering economic growth.
At the heart of its economic success lies the iconic Panama Canal. The Canal serves as a crucial conduit for international trade and generates substantial revenue for the nation.
Another vital contributor is the Colón Free Trade Zone, the largest of its kind in the Americas. The Zone facilitates the exchange of goods and fosters a dynamic commercial environment.
Exploring Panama's diverse lifestyles
Panama is a country of incredible diversity and natural beauty. One of the most attractive features of living in Panama is its ideal location; residents have easy access to both tranquil Caribbean beaches and the exhilarating Pacific surf within just a short drive.
For expats seeking the perfect balance between urban convenience and coastal retreat, Panama City is the prime choice. This vibrant metropolis boasts a cosmopolitan atmosphere, modern amenities, and a thriving social scene, making it an exciting hub for both US and international expat communities. And when the weekend beckons, owning or renting a beach property along the Pacific coast offers a tranquil escape to unwind and embrace the breathtaking natural surroundings.
Moreover, Panama's real estate market is a treasure trove of wealth-building opportunities. With attractive returns on investment, positive capital appreciation rates, and a wide range of property options, it's no wonder that Panama has become a hot spot for real both seasoned and amateur real estate enthusiasts.
Benefits of investing in real estate in Panama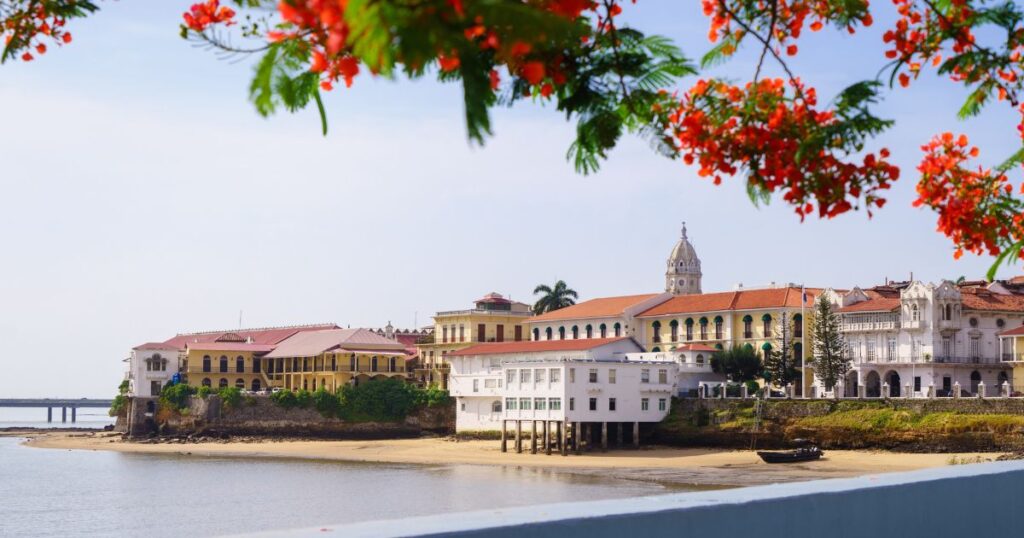 One of the primary reasons investing in Panama real estate is so attractive to foreign investors is thanks to the low barriers to entry and support from the Panamanian government.
Special Economic Zones (SEZs): Panama has established Special Economic Zones in different regions, offering tax benefits and other incentives to attract foreign investment. These zones often cater to specific industries and provide excellent opportunities for property investment.

Residency and Visa Programs: Panama offers various residency and visa programs for foreign retirees, investors, and professionals, making it easier for individuals to live and invest in the country. These programs include the Friendly Nations Visa, the Pensionado Visa, and others.
Foreigners also enjoy rights to the property title following a property purchase, which is not always the case when purchasing international property.
Luxury real estate in Panama
Between the exodus of US Americans from cities and jobs that foster "the rat race" mentality, and retirees that are seeking a slice of the good life in their golden years, there is a high demand for luxury living in Panama. Below, we break down the two main types of luxury living available to US expats in Panama: city and beach.
Panama City, the capital, is the primary hub for luxury real estate, featuring high-rise condos with stunning views. Whether you're inspired by city skylines or rippling Pacific waters out to the horizon, Panama City appeals to the cosmopolitan property investor and retiree.
For those interested in Panama beach properties for sale in the countryside, areas such as Punta Pacifica, Punta Paitilla, Coronado, and Playa Bonita offer luxury for the more natural palette – think beautiful beachfront homes, private gated communities, and upscale resorts.
Navigating the property market in Panama as a foreigner
Prior to arriving in Panama, reach out to a real estate agent (or two) who is based in Panama, or whose portfolio includes the Panama property you're interested in. Your choice of real estate agent is an important step in initiating the purchasing process; the agent will assist you in negotiations and brief you on what to expect throughout the process.
In addition to working with a real estate agent, those seeking to buy property in Panama should also connect with a qualified real estate attorney. While the real estate agent will be able to advise on the best property for your needs, an attorney is qualified to procure the documents necessary to make the purchase. Essentially, a real estate agent gets you off the starting line, and a real estate attorney gets you across the finish line.
Property market trends in Panama
The property market has expanded steadily in Panama over the years thanks to governing administrations who have been bullish on expanding the economy. Although COVID-19 dramatically reversed this trend,4 the country is currently back on course.
Financing options for US expats
There are numerous banking options for US retirees in Panama. Common options include:
Scotia Bank
HSBC
BAC International
Banco Nacional de Panama
The amount a US retiree is able to obtain for a loan depends, but as a baseline, Panamanian banks will finance up to 70% of the purchase price. 
Can retirees use money from a 401K or IRA to buy property in Panama?
Yes, many financial institutions facilitate the transfer of retirement distributions into self-directed accounts established to purchase (or invest in) property in Panama.
Required documents, typical mortgage terms, and interest rates
When you apply for a mortgage loan from a Panama bank, you will likely need the following documents:
A photocopy of your current passport
A photocopy of one additional form of photo ID
Two original financial letters of reference (these can be from your US bank)
Two references from a commercial, professional, or personal source
A photocopy of a utility bill showing a physical address that matches the other documents
A resume
Financial statements and tax returns for the past two years
A photocopy of the registered title deed and registered survey of the property you wish to buy
Original certificate of title deed from the public registry of Panama
A complete property appraisal by an approved appraisal company
A number of factors have a bearing on the loan interest rate, including whether it's a residential or commercial property and the buyer's financial profile.
That said, Panama introduced the Preferential Interest Rates Law, through which retirees may also benefit from additional incentives if they're first-time property buyers in Panama.
How to buy property in Panama: A step-by-step guide
From start to finish, the process of buying property in Panama typically takes around 6–8 weeks. Here is what to expect after your offer is accepted by the seller:
Representing attorney performs a title search and drafts the purchase contract
Both parties sign the purchase contract and align on a closing date
The buyer transfers the down payment (typically 10% of the total list price – but this does vary) and associated legal fees into an escrow account
Another contract called the promissory contract is reviewed and signed by both the buyer and the seller, at which point the down payment is released to the seller from the funds in escrow
The final title search is completed, at which point the buyer transfers the rest of the funds to purchase the property into the escrow account
The final contract is signed at closing by both the seller and the buyer
The attorney then registers the signed contract with the public registry, initiating the title transfer, which takes around two weeks on average
After the public registry accepts the public transfer, a final deed is sent to the attorney, who prepares the final documents to be sent to the buyer.
A note about real estate contract language
Neither buy nor sell contracts need to be in Spanish for them to be legally enforceable in Panama. (5) However, if for some reason a dispute were to arise within Panama, then the Spanish version of the contract will prevail. If there is no Spanish version of the contract, then the court will appoint a certified translator to make the translation, and all rulings will be made based on the Spanish document. Many attorneys create the paperwork in Spanish and then provide their clients with certified English translations to ensure that any legal hurdles, should they arise, may be smoothly navigated.
Associated costs of buying property in Panama
Travel to Panama and around the country to visit properties
Accommodation while appraising potential properties
Broker's fees
Real estate attorney fees
Formal property appraisal
Formal property inspection
Title transfer tax (typically 2% of the selling price)
Advance capital gains sales tax (typically 3% of the selling price)
Translations of official documents
Property title transfer tax, which is a flat 2% rate on either the most recent property value or the sales price (whichever is greater)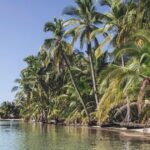 Related: US Expat Taxes for Americans Living in Panama – What You Need to Know
Potential risks of buying property in Panama
Panama is generally a stable and secure country. That said, purchasing property, particularly international property, always comes with some caveats. Below are some risks6 that we present to help you stay clear-eyed7 through this exciting process.
Choosing your real estate acquisition team
As we mentioned earlier, two of the most important decisions you will make with regard to buying property in Panama are choosing your real estate agent and real estate attorney.
Ideally, you want to work with individuals who are credentialed and experienced in their field. If you are not fluent in Spanish, working with bilingual professionals is a must.
True professionals will put your interests first; you should never feel rushed or pressured into making a decision. Also, friendliness or enthusiasm about "finding you a great deal" is not necessarily a good sign if you're unfamiliar with what a good deal is for a property in a particular location.
Getting taken advantage of because you're unfamiliar with the country
If you don't know Panama well, take some time to acquaint yourself with the country by coming on vacation. Travel around and get to know which areas you like and why, and make an effort to connect with other expats in your demographic.
For example, if you're a US retiree, it makes sense to connect with US retirees who expatriated to Panama and are currently living there. Current residents often make excellent resources because they can help you avoid easy-to-fall-for-scams related to shady developers or unqualified individuals.
On the other hand, if you're a prospective US investor interested in better understanding the Panama real estate market, you'll want to engage with professionals with Panama property in their current portfolios.
Not fully understanding how the property transfer works
Although foreigners have the right to own the title to property in Panama, there is a potential hiccup here: Multiple owners of the same property. In Panama, it's not uncommon for an older person to pass away without a will. If and when this happens, property ownership transfers to all living offspring in equal amounts. This means that just because one of them wants to sell, if the others don't, you will not be legally entitled to a title transfer – even if you go through the process of purchasing the property and transferring the required funds.
Neglecting your US tax filing obligations
Regardless of what brings you to Panama as a prospective property buyer, if you're a US citizen or green card holder, you'll also have the obligation to file a US tax return every year. Fortunately, the close relationship between Panama and the US makes extremely favorable US tax returns possible, particularly when they work with qualified and knowledgeable expat tax accountants.
References