FATCA Exception For Expats Resident Abroad Bill Introduced In Congress
09/23/2019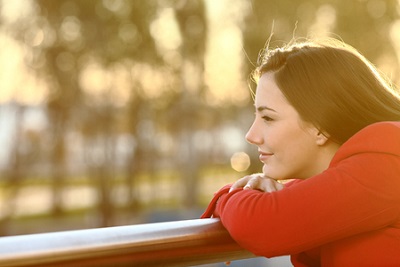 Americans living abroad are subject to US taxation on their worldwide income, as well as a raft of other US reporting requirements, such as having to report their foreign financial accounts each year by filing an FBAR (Foreign Bank Account Report).
FBAR reporting is triggered if any American has a total of over $10,000 in foreign accounts at any time during the year. Foreign financial accounts include bank and investment accounts, as well as many foreign pensions, and including any accounts that a person has control or signatory authority over, even if it's not registered in their name (such as a business account).
The 2010 Foreign Account Tax Compliance Act (FATCA) compels foreign banks and other financial firms to report their American account holders' contact and balance details directly to the US government. The IRS can then use this information to verify that Americans with foreign accounts are fully and accurately declaring their balances on their FBARs.
The rationale behind the reporting is to police possible tax evasion, however for millions of ordinary Americans who happen to live abroad, the intrusion into their everyday finances feels like overreach, or even an invasion of privacy.
In particular, one unintended consequence of FATCA is that many foreign banks and investment firms have been suspicious of or have even declined US citizens services, due to the additional reporting burden that having US clients now means for them.
Particularly affected by FATCA are so-called Accidental Americans, foreigners with the right to US citizenship because they happened to be born in the US or because they have an American parent although they've never lived in the US or had a US passport. These Accidental Americans sometimes struggle to access banking services in their home country, however they can't renounce their theoretical US citizenship without going through an expensive and laborious process of catching up with their US tax filing and paying an exit fee first.
"Americans who live and work abroad are forced to contend with unsustainable tax burdens as an unintended consequence of U.S. law, but we can change that by passing my Overseas Americans Financial Access Act of 2019."
– Congresswoman Baloney
Relief may be at hand however. This week, Americans Abroad Caucus Co-Chair, Congresswoman Carolyn B. Baloney, re-introduced two bills that aim to address the unintended consequences of FATCA without the prohibitive disruption and complexity that making wholesale changes to the US tax system would involve.
The Overseas Americans Financial Access Act would introduce an exception for foreign banks having to report foreign accounts of Americans who are Bona Fide Residents in the country where the bank (or investment) account is.
The second bill is the Commission on Americans Living Abroad Act of 2019, which would establish a 10 person commission to review laws that have adverse effects on Americans abroad and to prevent new laws from being enacted that inadvertently harm non-resident Americans.
Congresswoman Maloney said: "Americans living abroad are also full citizens who pay taxes, vote, and are affected by American laws. Which is why we need to look at how all our laws – not just the tax code – are affecting these Americans just as we would study how laws affect our constituents living in the United States."
Bright!Tax welcomes the introduction of the bills as a step in the right direction to reducing the effects of FATCA on millions of ordinary Americans living overseas.
The bills are also supported by Democrats Abroad, American Citizens Abroad, and the Association of Americans Resident Overseas campaign groups.
The US tax system is something of an anomaly, and while most US Expats don't end up owing any US taxes, they still have to file to claim the IRS provisions that prevent them from having to do so.
Americans living abroad who are behind with their US tax filing because they weren't aware of the requirement to file from overseas can catch up and become compliant under an IRS amnesty program called the Streamlined Procedure.