FBAR for Expats – What You Need to Know
11/08/2018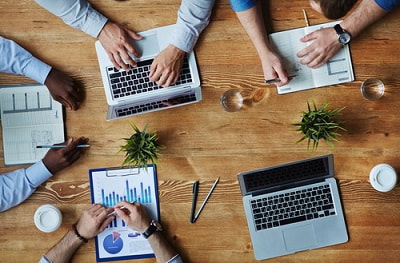 American expats are fortunate in many ways, not least because living abroad and engaging with another culture is the experience of a lifetime.
There is one sense in which US expats are less fortunate though, in that they are required to file US taxes from abroad, reporting their worldwide income, regardless of whether they are also filing foreign taxes.
The requirement for expats to file US taxes from abroad dates back to the Civil War, however it is only since the 2010 Foreign Account Tax Compliance Act (FATCA), that the US has been able to enforce the requirement through requiring foreign banks to report their US account holders directly to the IRS.
When expats file they can claim one or more exemptions for Americans living abroad, such as the Foreign Earned Income Exclusion, and the Foreign Tax Credit, depending on their circumstances. This means that as long as expats file before the IRS writes to them, the majority won't end up owing any US taxes (although they still have to file).
An additional annual reporting requirement for many US expats, as well as having to file a US tax return, is reporting their foreign bank and investment accounts through filing a Foreign Bank Account Report, or FBAR.
FBAR for expats background
Filing an FBAR has been a requirement for Americans with qualifying foreign financial accounts since 1970, however, similarly to federal tax filing, the IRS has only been able to enforce the requirement since FATCA came into effect
Exactly which expats have to file?
"FinCEN Report 114, Report of Foreign Bank and Financial Accounts ("FBAR"), must be filed if you had a financial interest in, or signature or other authority over, any bank, securities, or other financial account(s) in a foreign country, the aggregate value of which exceeds $10,000 at any time during the calendar year." – the IRS
Expats with a total of over $10,000 in foreign financial accounts at any time during the tax year are required to file an FBAR to report all of their financial accounts.
Qualifying accounts include any account with a cash balance that an expat has any kind of control or signatory authority over (even if it isn't in their name, such as a business or trust account).
Financial accounts include all checking, savings, and investment accounts, including most types of foreign pensions, but excluding mortgages and hedge funds.
It doesn't matter whether an expat has $10,001 in one account, or $101 in 100 separate accounts, if the overall total is over $10,000 expats must file an FBAR.
Penalties for not filing an FBAR (or for incomplete or inaccurate FBAR filing) are steep, starting at $10,000 if the error is unintentional. As nearly all foreign banks and other financial firms are now passing the same information to the IRS directly, it is highly inadvisable for expats with qualifying accounts to neglect to file an FBAR.
Expats should note though that there are no additional tax implications relating to filing an FBAR; it is solely for informational purposes.
How expats file an FBAR
An FBAR is actually FinCEN form 114, and expats should file it online at the FinCEN FBAR portal.
The FBAR filing deadline is currently April 15th, but with an automatic extension until October 15th until further notice.
Information requested on FBARs includes foreign account names, numbers, and maximum balance during the year, as well as the name and address of the financial institutions where the accounts are held.
Catching up
Expats who are behind with their FBAR (and/or federal tax filing) because they weren't aware of the requirements to file can catch up without facing any penalties under an IRS amnesty program called the Streamlined Procedure.
The Streamlined Procedure requires expats to file their last three tax returns, and their last six FBARs (for the years when necessary), and to self-certify that their previous failure to file was non-willful, which is to say they weren't intentionally evading their responsibilities.