FBAR – Reporting Offshore Accounts – Everything US Expats Need to Know
01/05/2017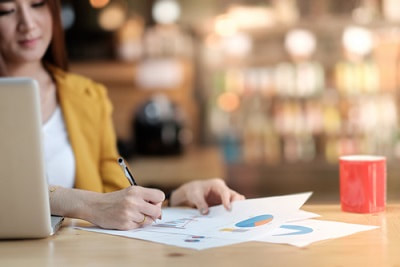 FBAR is an acronym for Foreign Bank Account Report. It's a filing requirement for Americans with bank or financial accounts overseas that meet certain criteria.
Americans have been required to report certain offshore accounts since 1970, when the Bank Secrecy Act was passed to prevent money being kept offshore for the purpose of avoiding US taxes.
Since the 2008 financial crisis however, the federal government has significantly stepped up FBAR enforcement. Furthermore, the FATCA (the 2010 Foreign Account Tax Compliance Act) which obliges foreign banks to report their American account holders to the IRS has given the IRS the ability to properly police the Bank Secrecy Act. So if you are a US expat with offshore financial accounts, read on to find out whether you should be reporting them, and if so, how.
Who exactly has to file an FBAR?
All Americans who earn a minimum of around $10,000 a year (or just $400 of self-employment income) anywhere in the world are required to file a US federal income tax return each year to report their worldwide income.
Americans who have foreign bank, investment, mutual, pension or any other kinds of foreign financial accounts may also be required to file an FBAR.
Specifically, if you have signatory authority over one or more offshore financial accounts which have an aggregate total balance between them of $10,000 or more at any time during a tax year, you must file an FBAR providing details of all of the accounts.
"If you have a financial interest in or signature authority over a foreign financial account, including a bank account, brokerage account, mutual fund, trust, or other type of foreign financial account, exceeding certain thresholds, the Bank Secrecy Act may require you to report the account yearly." – the IRS
Having 'signatory authority' is significant, as this can include reporting offshore accounts that aren't in your name, such as a business bank account, or an account in the name of an elderly relation perhaps, or an account belonging to a trust or charity.
The aggregate balance concept is also significant: if you have a foreign pension with a balance over $10,000 and also perhaps a checking account and an investment account with smaller balances, you must report them all.
How to file an FBAR
Reporting offshore accounts on an FBAR is relatively straightforward in practice. If you have offshore financial accounts that meet the above criteria, you should file FinCEN form 114 online before October 15th the following tax year. On the form you should include your personal details and the details of your foreign financial institutions and accounts, including maximum balances during the tax year.
What happens if I don't file?
Currently over 200,000 foreign financial institutions are reporting their US account holders' details, including name, address, and account balances, to the IRS. This means that if you should be reporting your offshore accounts, the IRS is probably already aware and in time will get in touch with you if you haven't reported them. When this happens, you may be liable to fines. FBAR filing non-compliance penalties are steep, starting at $10,000 for each year that an FBAR that was due wasn't filed (or wasn't completely or correctly filed). As such we strongly recommend that you file before the IRS comes to you.
What happens if I should have filed FBARs but I didn't know I had to?
If you should have filed an FBAR but weren't previously aware of your obligation to, the good news is that there's a IRS amnesty program called the Streamlined Procedure that offers a penalty-free path to compliance. You simply have to file your last three US tax returns, along with your last six FBARs (if appropriate), pay any backtaxes due, and self-certify that your previous non-compliance was non-willful.