Even if you don't personally know somebody who's taken the leap and learned how to become a digital nomad, you've almost certainly come across #digitalnomadinspo on social media from accounts like Nomadic Matt, My Life's a Travel Movie, and Emily Eats & Explores. The steady stream of beach selfies, breathtaking landscapes, and mouth-watering meals is enough to inspire anyone to plan their big move abroad.
As glamorous as it might seem, becoming a digital nomad isn't something you should do on a whim. Don't get us wrong — it can be a fantastic, life-changing opportunity — but first, you'll need to put in the leg work. To help you out, we've developed our own comprehensive guide.
What is a digital nomad?
Simply put, a digital nomad is a remote worker1 whose job flexibility allows them to travel consistently. Sometimes, these folks are entirely location-independent, hopping from place to place without actually putting down roots. Other times, they operate out of a home base but frequently travel elsewhere.
What's the difference between an expat and a digital nomad?
An expat is generally someone who has moved away from their home country and settled in another one, often with no intention of returning. Digital nomads, on the other hand, tend to be more mobile and may plan on returning to their home country eventually.
Is it hard to be a digital nomad?
Despite what Instagram or Pinterest might have you believe, the digital nomad lifestyle is more than an endless vacation. To make it work, you'll have to consider things like:
Finances
You'll need to be able to support yourself financially. Before leaving the country, you should already have a good chunk of change saved up for upfront expenses like plane tickets and initial accommodation. But you'll also need an ongoing cash flow to cover expenses like housing and food (not to mention sightseeing, shopping, and going out). 
Healthcare
Just because you're traveling to a country with a great healthcare system doesn't mean you'll have easy or affordable access. So you may want to consider purchasing a digital nomad health insurance plan. Remember, though, that finding a good balance between comprehensive coverage and cost can be challenging.
Community
As exciting as it is to start over in a new place, it can also be lonely — especially in the beginning. Beyond the initial culture shock and/or homesickness, being constantly on the move can make it difficult to build a reliable social network. That being said, there will always be people for you to meet — you'll just need to be a bit more proactive in putting yourself out there.
Best types of jobs for digital nomads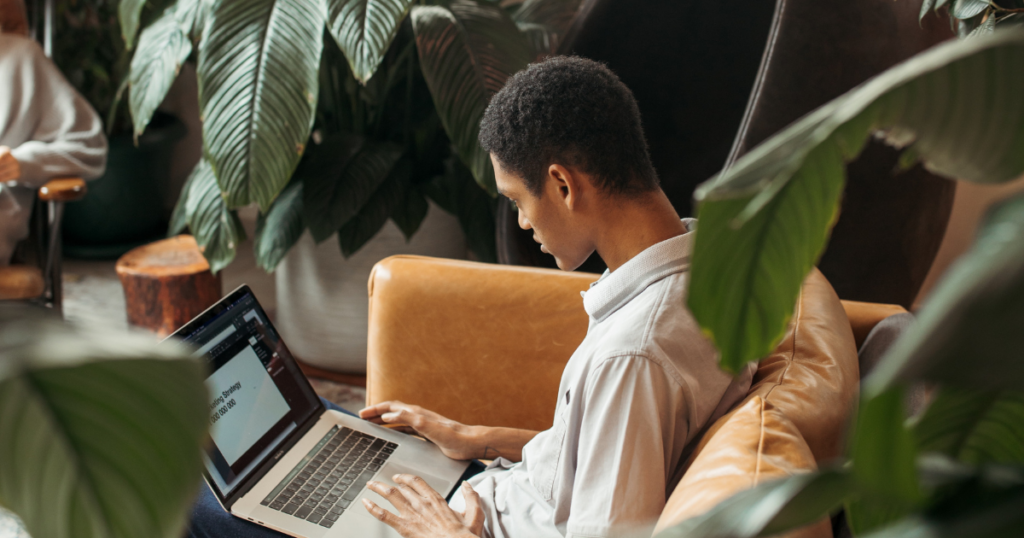 Some jobs are better suited to this lifestyle than others. The most important factor, of course, is whether you can do most of your work remotely, between solo computer work and teleconferencing/phone calls. Plenty of typical office jobs fit the bill, including:
Software engineering
Marketing
Sales
Communications
Finance/Accounting
Alternatively, there are many options for creative folks working in fields like:
Writing/Editing
Design
Audiovisual production & editing
Others are entrepreneurs and/or small-business owners, and some even work as English tutors or teachers.2
Practical Considerations
Wherever your travels take you, you'll need a few things to get work done, like reliable WiFi, a dedicated workspace, and a quiet place to take calls. Pro tip: save the remote, off-the-grid destinations for your vacation days.
Digital Nomading & Slow Travel
Slow travel is an approach to travel that emphasizes quality over quantity. Those who embrace slow travel tend to stay in a particular destination for weeks (or more) at a time so they can really get to know it before moving on to their next adventure — that way, they can satisfy their wanderlust as well as their need for connection.
Co-Living & Co-Working
More and more slow travelers are embracing co-working and co-living spaces, which make great hubs for digital nomads looking to meet new friends, network, and find community. Aside from co-working and co-living directory sites3, some companies — like Selina, Outsite, and LifeX — even own and manage their own properties.
Before committing to anything, though, be sure to do some initial vetting (Google reviews and online communities like Reddit's /r/digitalnomad are good places to start). Among the wave of new co-living and co-working companies, there are, unfortunately, sometimes scammers seeking to make a quick buck.
How to become a digital nomad with no experience
Is it possible to become a digital nomad without prior remote working experience? Absolutely. In fact, almost all digital nomads started out by working in a fixed location before choosing one of the following paths noted below.
Apply to a work-from-anywhere (WFA) job
With remote work now decidedly here to stay, more and more companies are offering work-from-anywhere arrangements to gain an edge in recruiting. A quick Google search will reveal plenty of companies with a work-from-anywhere policy, while other companies may mention it in their job listings.
Ask to work remotely
If you're happy with your current job and company, it may be worth asking if they'd let you work remotely4 from anywhere. Not all companies will be open to the arrangement, of course — it can often pose operational challenges — but if you have a good relationship with your employer and a proven track record of success, it shouldn't hurt to ask.
Even if they aren't willing to let you go remote full-time, they may be open to you working abroad every now and then or even transferring to a foreign office.
Self-employment & freelancing
The answer to "Can entrepreneurs be digital nomads?" is a resounding yes. In fact, for those with a well-honed skillset, self-employment/freelancing is often the easiest way to become financially self-sufficient. And if you're wondering "How do I become a freelance digital nomad," there's no shortage of tips online.
Typical business structures of self-employed digital nomads
A sole proprietorship is the "default" status for the self-employed, but there can be major benefits to choosing a different business or tax structure, like:
LLCs
An LLC, or limited liability company, is a business structure that helps shield the owner from liabilities that could be incurred by the company. Given the minimal work it takes to register and maintain your status as an LLC, many self-employed individuals choose to incorporate. And even though you'll be the owner of your own company, you can still choose to file a simple individual tax return.
S-Corps
S-Corps aren't a business structure, but rather a tax classification. If you register your company as an S-Corp, you'll be taxed based on the salary you draw from your business profits. While you'll still have to pay Social Security and Medicare taxes, you can elect to pay them on a smaller part of your income than you would otherwise. You can even set up your own 401(k) — the catch is that tax filing is often more complex.
How to decide between an LLC or an S-Corp
Becoming an LLC or an S-Corp isn't necessarily an either-or decision. An LLC is a business structure while an S-Corp is a tax classification, and a company can actually choose to become both. S-Corp status can help you save money on taxes in certain cases, such as if:
You're a high earner ($80,000+ per year)
Your business income is significantly higher than an equivalent reasonable salary5 for your work
You plan to grow your business (an important consideration for business owners currently at $60,000-$79,000 in revenue)
If you're not sure what's right for you, make sure to consult expat tax experts like the ones at Bright!Tax. Many of our team members are expats with small businesses themselves!
How much does a digital nomad make?
Being a digital nomad is more of a lifestyle than a job. The actual work that a digital nomad does varies from person to person and as such, so does their compensation. Thus, how much you'll make depends largely on factors like what skills you have, how much experience you have, and how many hours you put in.
Top three countries to be a digital nomad by continent
Wondering how to be a digital nomad in Europe, Asia, South America, or elsewhere in the world? Between countries with digital nomad visas and countries that are simply friendly to the lifestyle, it can be hard to choose where to settle down — but we've highlighted a few top options.
Europe
Portugal
Why Go: Portugal has pleasant weather year-round, beautiful beaches and cosmopolitan cities, and world-famous wine.
Digital Nomad Visa? Yes
Tax Benefits: 0% tax on foreign-sourced income and 20% fixed tax (vs. up to 48%) on domestic income for digital nomad visa holders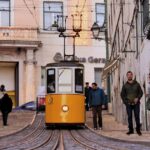 Read more: The Portugal Digital Nomad Visa: What You Need to Know
Greece
Why Go: Rich history and culture, stunning landscapes, exquisite cuisine
Digital Nomad Visa? Yes
Tax Benefits: No taxes in the first six months for digital nomad visa holders in Greece, with a 50% tax exemption for those who choose to stay and renew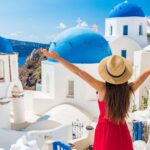 Read more: The Greece Digital Nomad Visa: A Complete Guide for US Expats
Croatia
Why Go: Old-world charm, sunny beaches, gorgeous islands
Digital Nomad Visa? Yes
Tax Benefits: No taxes for digital nomad visa holders in Croatia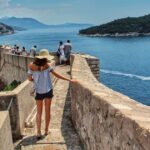 Read more: The Croatia Digital Nomad Visa: A Guide for US Expats
South America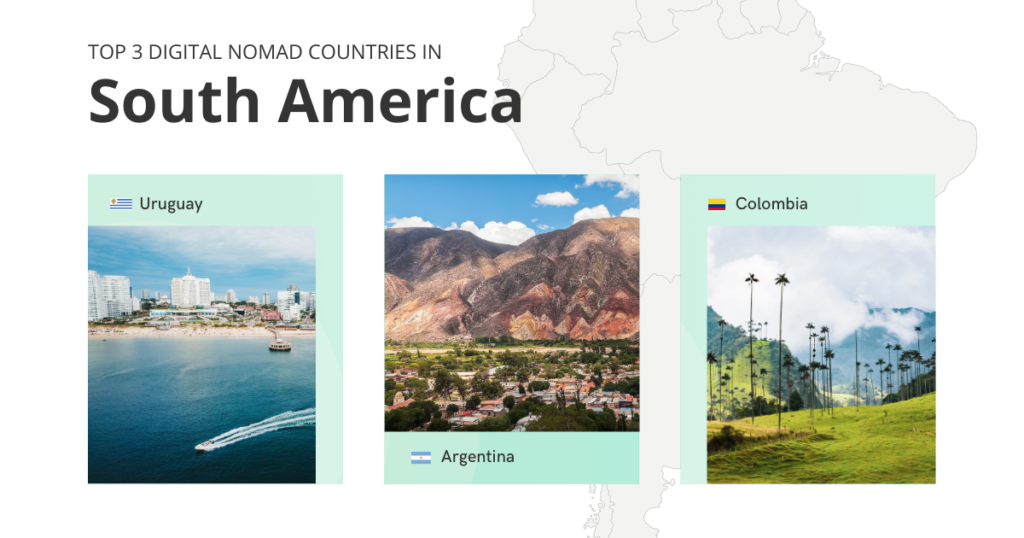 Uruguay
Why Go: Vibrant capital city, enchanting coastal towns, regarded by many as the safest country on the continent
Digital Nomad Visa? Not officially, but the government did recently open up six-month short-term work visa applications that don't require employer sponsorship
Argentina
Why Go: Access to big cities as well as mountains and beaches, European vibe in a South American setting, lively and colorful culture
Digital Nomad Visa? Yes
Tax Benefits: No taxes for digital nomad visa holders in Argentina
Colombia
Why Go: Thriving expat community, cities bursting with innovation and creativity, improved safety
Digital Nomad Visa? Yes
Tax Benefits: No taxes for digital nomad visa holders in Colombia who stay in the country for 183 days per year or less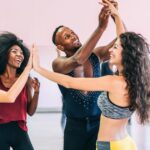 Read more: Colombia Digital Nomad Visa: A Complete Guide
North & Central America
Costa Rica
Why Go: Long-time expat hub, tropical climate, legendary surfing
Digital Nomad Visa? Yes
Tax Benefits: No taxes for digital nomad visa holders in Costa Rica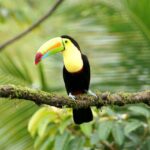 Read more: Costa Rica Digital Nomad Visa – The Ultimate Guide
Panama
Why Go: Beautiful and biodiverse nature, world-renowned coffee, excellent scuba diving, and snorkeling
Digital Nomad Visa? Yes
Tax Benefits: No taxes for digital nomad visa holders in Panama
Canada
Why Go: Cosmopolitan capital city, charming French influence in Quebec, rugged and breathtaking British Columbia
Digital Nomad Visa? No, but Americans can stay up to six months with no need for a visa
Tax Benefits: US/Canada tax treaty allows Americans officially working in Canada to make tax-deferred contributions to qualified retirement accounts
Asia/Oceania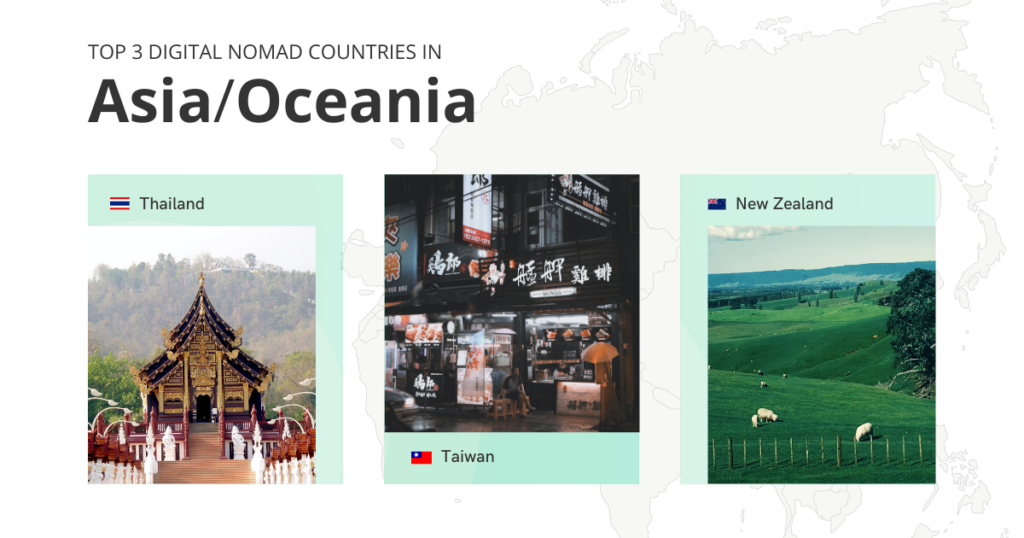 Thailand
Why Go: Long-time expat hub, lush landscapes, endless beaches and islands to explore
Digital Nomad Visa? Not officially, but many digital nomads apply for the Long-Term Resident Visa
Tax Benefits: Flat income tax of 17% (vs. up to 35%) for holders of Long-Term Resident Visa in Thailand
Taiwan
Why Go: Unbeatable street eats, beautiful temples and monuments, tropical climate
Digital Nomad Visa? Not officially, but many digital nomads apply for the Gold Card Visa
Tax Benefits: Gold Card holders in Taiwan may be eligible to apply for a 50% tax exemption on annual salary income exceeding 3 million NT (about $98,000) million in the first 5 years.
New Zealand
Why Go: Geographic diversity, picturesque landscapes, mild climate
Digital Nomad Visa? Not officially, but the Working Holiday Visa is easy for Americans to obtain
Tax Benefits: No taxes for Working Holiday Visa holders in New Zealand
References
Disclosure: Some of the links on this website may be affiliate links, which means that we may earn a small commission at no additional cost to you if you make a purchase or take any action through those links. We only recommend products and services that we have personally used or thoroughly researched. Your support through these affiliate links helps us continue to provide valuable expat tax services. Thank you for your support!