Croatia has risen in popularity among European countries in recent years, thanks in part to Dubrovnik's prominent role as King's Landing in HBO's Game of Thrones. But there's much more to this country than its silver screen ties, like its medieval architecture, crystal-clear waters, and 1,000+ islands.
With the launch of their digital nomad visa, living there is more accessible than ever for Americans — and as a bonus, it even exempts holders from Croatian income taxes. Learn more about it in our guide below!
Snapshot of Expat Life in Croatia
| Population | Capital City | Currency | Official Language | School-year calendar | Best time to move abroad |
| --- | --- | --- | --- | --- | --- |
| 3.9 million | Zagreb | Euro | Croatian | September to June | Late spring or early fall |
Digital nomad visa in Croatia: background
Split-based entrepreneur and investor Jan de Jong first suggested a Croatian digital nomad visa during an April 2020 virtual conference on tourism in the country, later detailing his proposal in an open letter to Prime Minister Andrej Plenković on LinkedIn1. Before long, the government was seriously discussing the idea. In December 2020, the digital nomad visa was officially approved; by January 2021, it opened for applications.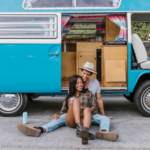 Read more: Digital Nomad Taxes: Why 2023 Is the Year to Move Abroad
How to become a digital nomad in Croatia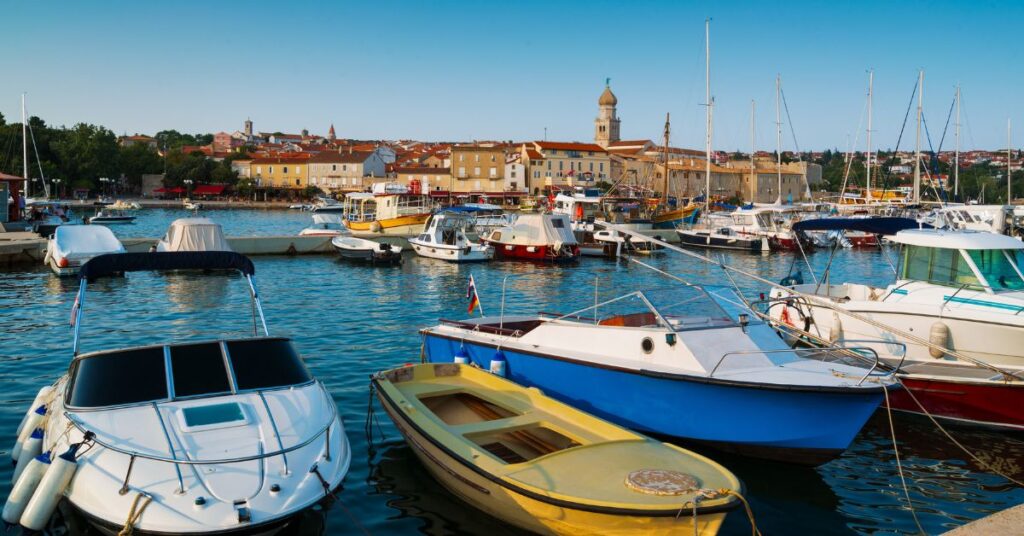 Application eligibility
To be eligible for Croatia's digital nomad visa, Americans need to meet two primary criteria:
Work with/for a company outside of Croatia
Earn a monthly income of around €2,300 (~$2,518 USD)

Plus an additional €90 (~$99 USD) per month for each family member you bring along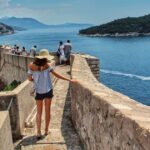 Related: How to Become a Digital Nomad in 2023
Visa requirements & duration
To apply for Croatia's digital nomad visa, you'll need:
A completed application form
A valid passport
Standard passport-sized photos
Proof of sufficient funds (e.g. bank statements, pay stubs) demonstrating that you earn the minimum monthly income, or have the equivalent in savings, to support yourself during your stay
Proof of health insurance
Proof of purpose, e.g. work contract, letter of employment, business license for a company registered outside of Croatia
A clean criminal background check from the FBI2
Proof of accommodations for your stay in Croatia, e.g. Airbnb/hostel reservation or Croatian rental contract
The visa lasts for a total of one year. While it can't be renewed, you can apply for a separate digital nomad visa six months after you leave Croatia upon the expiration of the first.3
Health insurance for digital nomads in Croatia
To have your application approved, you must purchase private health insurance that lasts for the entire duration of your visa. You can turn to private health insurance providers in Croatia or companies that offer digital nomad health insurance, like SafetyWing.
Application Process
To apply for Croatia's digital nomad visa, you must:
Gather all of the required documents
Submit the Obrazac 1a application form. There are a few options to do this:

Complete the application online
Mail it or submit it in person to your nearest Croatian embassy/consulate
Submit it in person in Croatia at your nearest police station

Pay the associated fees
After receiving your approval (typically within about 30 days of submission) you must:4
Register your address in Croatia at your local police station within three days of arrival

Bring:

Application form Obrazac 16a
Proof of accommodation

Return to your local police station to get fingerprinted and receive a temporary residence permit

Bring:

Passport photos
Proof of paid administrative fee for the biometric residence permit

Pick up your permanent biometric residence card
Best places to live in Croatia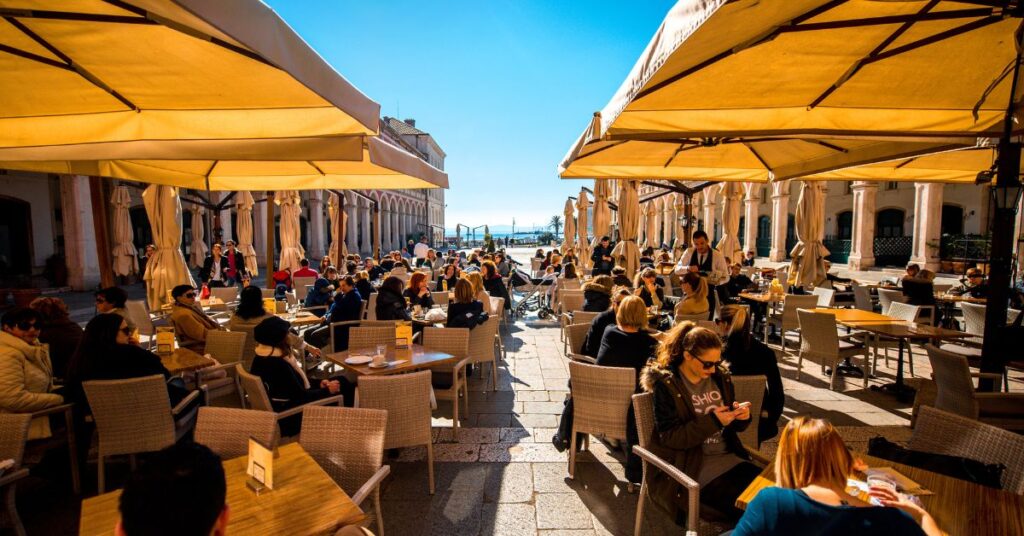 Dubrovnik
Dubrovnik is a gorgeous walled city best known for its medieval architecture, beaches, and — as previously mentioned — being the real-life King's Landing from Game of Thrones.
How much does it cost to live in Dubrovnik?
According to Numbeo,5 the average monthly expenses (excluding rent) for a single person in Dubrovnik are about €696 (~$763 USD).
Rent in the city center, meanwhile, comes out to an average of:
1 BR: €525 (~$576 USD)
3 BR: €642 (~$703 USD)
Zagreb
Zagreb is the capital of Croatia, and a hotspot for all things cultural — museums, street markets, restaurants, etc. — as well as ample parks and green spaces.
How much does it cost to live in Zagreb?
According to Numbeo,6 the average monthly expenses (excluding rent) for a single person in Zagreb are about €735 (~$805 USD).
Rent in the city center, meanwhile, comes out to an average of:
1 BR: €588 (~$645 USD)
3 BR: €988 (~$1,082 USD)
Split
Split, the second-largest city in Croatia, mixes old-world charm with a modern vibe. It is known for its beaches, ancient ruins, and sunny weather.
How much does it cost to live in Split?
According to Numbeo,7 the average monthly expenses (excluding rent) for a single person in Split are about €611 (~$669 USD).
Rent in the city center, meanwhile, comes out to an average of:
1 BR: €493 (~$540 USD)
3 BR: €854 (~$936 USD)
Digital nomad life in Croatia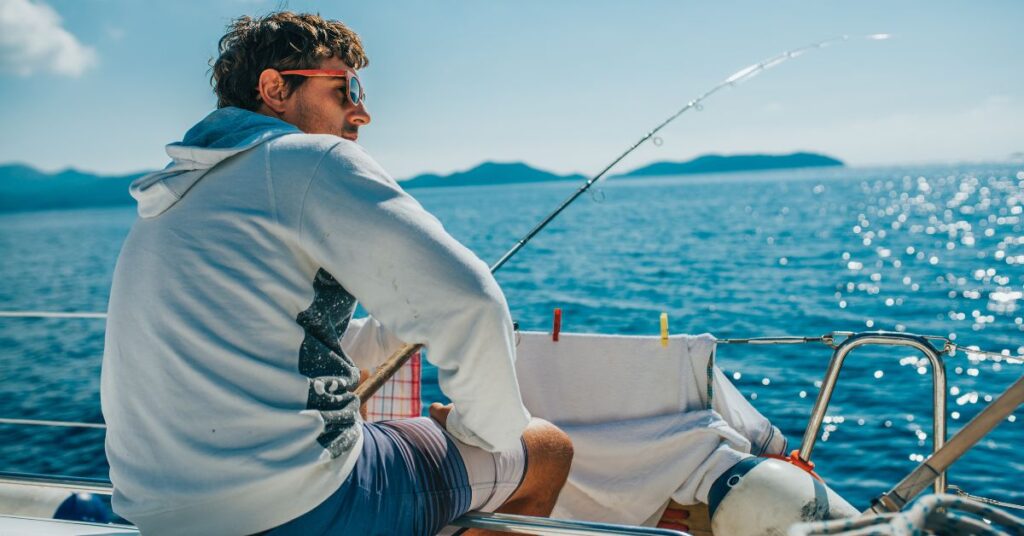 5 things that should be on your Croatia bucket list
There's no shortage of exciting things to do while living in Croatia — but these five activities are must-dos for your 12 months there:
Walk the walls of Old Town Dubrovnik: The tall stone walls that guarded medieval Dubrovnik may have been designed to keep invaders out, but today, tourists are welcome in
Marvel at Diocletian's Palace: The 4th-century home of Roman Emperor Diocletian, located in Split, is remarkably well-preserved
Explore Plitvice Lakes National Park: With 4 hiking trails, 16 main lakes, and 90 waterfalls, you can spend hours in this natural wonder
Go café hopping in Zagreb: On late Sunday mornings and early afternoons, locals love to meet up and catch up over coffee in the main square
Check out Pula's amphitheater: Built all the way back in the 1st century, Pula's Roman arena is the fourth-largest in the world
Expat community in Croatia – how to find your people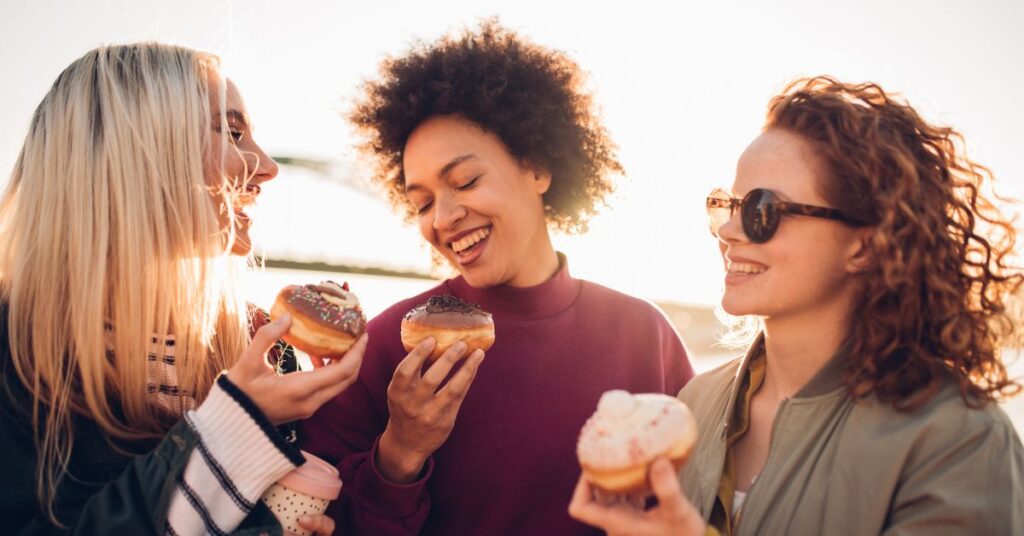 It's normal to feel unsure and even a little lonely when you move to a new country. Fortunately, Croatia is bursting with opportunities to get out and meet new people -you'll be making new friends in no time. A few ideas to get you started:
Move into a co-living space
Work from a coworking space
Stay in a social hostel (these often advertise social events, too!)
Take classes (e.g. sailing, cooking, etc.)
Attend events on Meetup & Couchsurfing
Join local expat groups on Facebook to learn about opportunities to go out for drinks, hiking, etc.
Attend a language exchange
Moving to Croatia
Before making the leap to becoming a digital nomad in Croatia, make sure you cross the following off of your to-do list:
Gather all of your important documents (passport, visa, etc.)
Set up a doctor's appointment to get any vaccines or medications you might need
Buy tickets for your flights both into and out of the country
Book accommodations for your arrival
Research what to bring, create a list, and pack your bags
Flag your travel plans to your bank so they don't mark purchases abroad as suspicious
Set up a forwarding address for your mail, if necessary
Connect with other digital nomads in Croatia for advice on sites like Reddit or Facebook
Do digital nomads pay tax in Croatia?
No, if you move to Croatia on a digital nomad visa, you are not taxed on your income by the Croatian government. (Hooray!) However, if you plan to find a way to stay in Croatia long-term, you will likely want to familiarize yourself with Croatian taxes.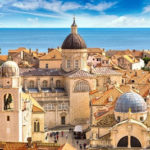 Read more: US Expat Taxes for Americans Living in Croatia – What You Need to Know
VAT in Croatia
The standard Value Added Tax (VAT) rate in Croatia is 25%. There is also a reduced VAT rate of 13% for accommodation, food, and newspapers.
Do American digital nomads in Croatia have to pay US taxes?
Yes. America's tax system requires all citizens and permanent residents to file a federal tax return (provided that they meet the minimum income reporting threshold) regardless of where in the world they live.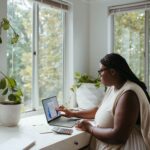 Related: Digital Nomad Taxes: Frequently Asked Questions
Expat tax provisions for Americans filing US taxes in Croatia
Moving abroad can feel overwhelming to navigate, especially when navigating taxes gets thrown into the mix. Below are some of the additional reporting obligations tax breaks expats should read up on.
The FEIE allows you to exclude a certain amount of foreign-earned income from taxation ($112,000 for tax year 2022, $120,000 for tax year 2023). To be eligible, you need to pass either the physical presence test or the bona fide residence test. If you qualify, you're also eligible for the Foreign Housing Exclusion/Deduction, which allows you to write off qualifying housing expenses like rent and utilities.
The FTC allows you to subtract what you pay in income taxes to a foreign government from what you owe the US government in income taxes. With Croatia's digital nomad visa, however, you won't be paying income taxes — so you wouldn't be able to leverage this unless you eventually secure a Croatian visa that classifies you as a tax resident.
If you have $10,000 or more in foreign bank accounts at any point in the year, you'll need to report the contents of those accounts to the Financial Crimes Enforcement Network (FinCEN) via FinCEN Report 114.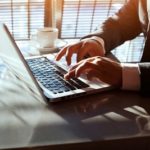 Related: FBAR Filing Online in 2023: A Guide for Expats
If you have qualifying dependents living with you in Croatia, you can file the CTC just as you would in the US to get as much as $2,000 in partially-refundable credits.
Foreign Account Tax Compliance Act (FATCA)
If you have over $200,000 in foreign assets by the last day of the tax year, or over $300,000 in foreign assets at any point during the tax year, FATCA requires you to file Form 8938.
Let Bright!Tax optimize your US expat tax strategy
If you're an American digital nomad moving to Croatia, the last thing you want to do is worry about digital nomad taxes — there's so much else to see and do! That's where we come in.
References