US Citizens Living in the UK: A Simple US Tax Guide
08/18/2022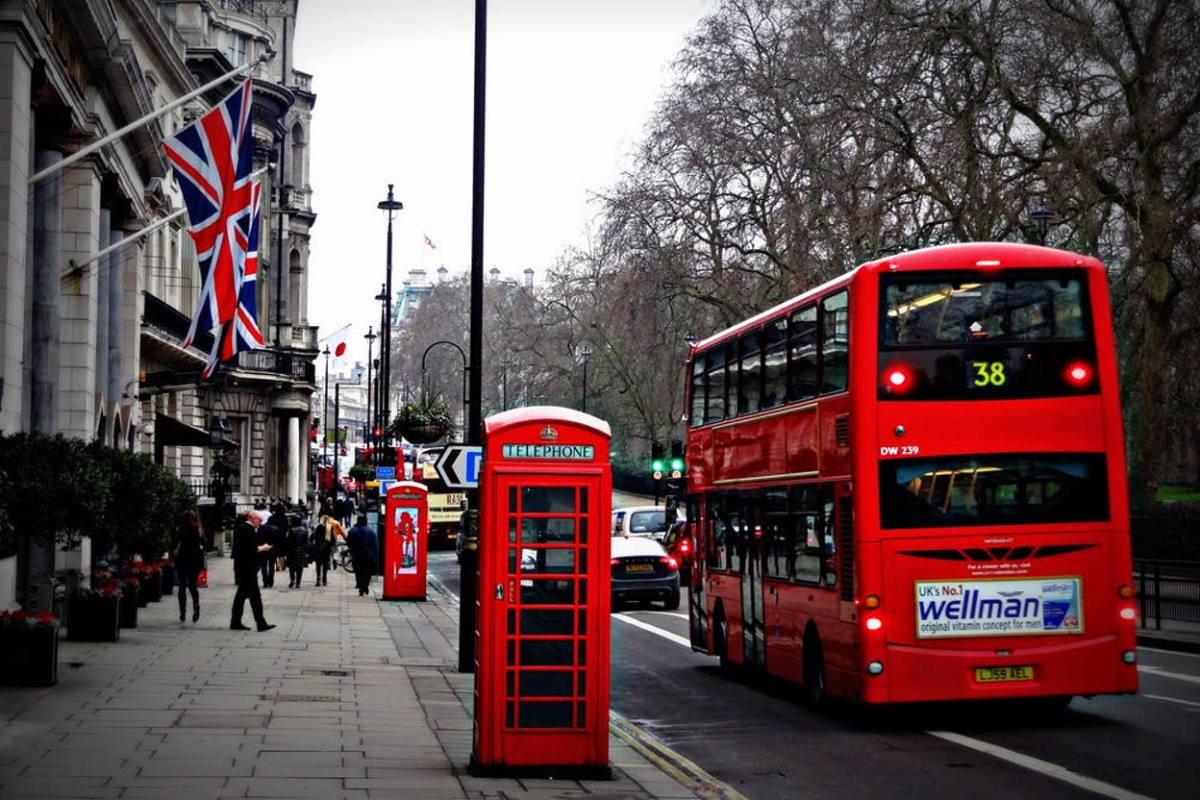 The UK is the home of famous landmarks such as Big Ben, Buckingham Palace, and Tower Bridge. And according to data by Statista, it's also home to over 166,000 Americans.
Life in the UK has many benefits, such as easy access to nearby European countries and universal healthcare. But as excited as you might be to move to the UK, it's also essential to consider and create a plan for the not-so-fun aspect of US expat life: taxes.
In this article, we'll cover your US and UK tax obligations, along with strategies you can use to avoid double taxation.
Does a US citizen living in the UK still have to file an IRS tax return?
The quick answer is yes. Even expats who are thousands of miles away from the States must declare their foreign income to the IRS.
That's due to the US' citizenship-based taxation system, which requires US expats to declare their worldwide income. And ever since the introduction of the Foreign Account Tax Compliance Act (FATCA) in 2010, UK banks have been obligated to report the financial activities of US expats in their country to the IRS.  
Read more: What is Citizenship-Based Taxation?
What are the UK's tax rates for US expats?
How much you must pay in taxes in the UK depends on your income. It's worth noting that for many Americans, the UK's tax rates will be higher than what they're used to back home.
Here's how much expats can expect to pay in UK taxes:
*PAYE Tax Rates and Thresholds
2022 to 2023
Employee personal allowance
£242 per week
£1,048 per month
£12,570 per year
English and Northern Irish basic tax rate
20% on annual earnings above the PAYE tax threshold and up to £37,700
English and Northern Irish higher tax rate
40% on annual earnings from £37,701 to £150,000
English and Northern Irish additional tax rate
45% on annual earnings above £150,000
*Glossary check: PAYE = Pay As You Earn
The UK tax year starts on April 6th and ends on April 5th.
You must file your UK taxes to Her Majesty's Revenue & Customs (HMRC) office. Outside of collecting taxes, the agency is also in charge of providing welfare to UK residents and setting the minimum wage.
Who qualifies as a UK resident?
Whether you qualify as a UK resident depends on how long you have been there and/or how long you plan to stay.
Here's how to determine if you're a UK resident with tax obligations:
You have spent 183 days or more in the UK across an entire tax year.
You have spent 91 days or more per year in the UK over the last four years.
You went to the UK intending to live there for more than two years. In this case, the UK will classify you as a tax resident on the first day of arrival.
To help you out, the UK government has a Statutory Residence Test (SRT) to determine your residence status in the tax year. 
What's the UK tax deadline?
It's worth mentioning – the UK's tax season runs on a different timeline than in the US. Each year, it begins on the 6th of April and ends on the 5th of the following year.
With this in mind, if you're filing your UK taxes on paper (non-electronically), you must file your tax return before October 31st. The deadline for e-filing is on January 31st the following year after tax season.
Pro Tip: With the UK tax year ending in April, UK clients often have to file for an extension; therefore, submitting their US tax return by October 15th. Katelynn Minott (CPA & Bright!Tax CEO) explains these deadlines in the video below!
How can US expats avoid double taxation while living in the UK?
Since Americans still have to declare their worldwide income, does that mean they pay taxes twice on the same income?
Technically it could, but it doesn't have to be that way. The good news is that the IRS has various programs in place aimed at helping you save money and reduce your US tax liability.
The most commonly used programs include:
Foreign Tax Credit (FTC)
The Foreign Tax Credit (FTC) allows US expats to collect tax credits on a dollar-for-dollar basis. The IRS assigns the credits to the same amount of foreign taxes that the US expat has already paid. 
For example, let's say you owe $1000 of American taxes but already paid $900 worth of taxes in the UK. You can use the $900 as tax credits, which reduces your US tax liability to just $100.
You can claim your Foreign Tax Credits with IRS Form 1116. To qualify for the FTC, you must meet the following requirements:
The tax you paid is legal: Only a legal tax that's an actual foreign tax liability can qualify for the FTC.
The UK imposed the tax on you: If your UK employer deducts taxes from your paycheck, these deductions qualify for the FTC.
The tax you paid is income tax: Other forms of taxation outside of income tax, such as sales tax, Social Security tax, or taxes on oil income, won't qualify for the FTC.
Read more: Claim Foreign Tax Credit With Form 1116 — Bright!Tax Expat Tax Services
Foreign Earned Income Exclusion (FEIE)
The Foreign Earned Income Exclusion (FEIE) allows you to exclude up to $112,000 (the 2022 amount, which changes each year based on inflation) from your US tax return. You must pass either of the following two tests to qualify for the FEIE:
Physical Presence Test: With this test, you must prove to the IRS that you physically spent at least 330 days (out of a consecutive, 365-day period) in the UK, or anywhere outside of the US.
Bona Fide Residence Test: This test requires you to show your long-term residency of more than a calendar year abroad, by proving social and economic ties with the UK, or another foreign country.
Read more: The Foreign Earned Income Exclusion – What Is It? | Bright!Tax
Foreign Housing Exclusion (FHE)
With the Foreign Housing Exclusion (FHE), US expats can reduce their IRS tax liability by including a portion of their foreign housing expenses as an additional exclusion. To qualify for the FHE, they must also be eligible for the FEIE. 
Here's a quick list of the housing expenses that qualify for the FHE:
Utilities
Rent
Property insurance
Residential parking
Leasehold fees
Repairs in your foreign home
Furniture rentals
Expenses that don't qualify for the FHE include: any form of domestic labor or furniture purchased while in the UK.
Read more: The Foreign Housing Exclusion: A Brief Guide for US Expats
Do I have to pay UK Social Security taxes as an American expat?
Once a US expat lands a job in the UK, they typically have to contribute to the UK's National Insurance and pay Social Security taxes. These contributions are necessary to benefit the UK's welfare, healthcare system, and other social benefits.
However, you don't have to contribute simultaneously to both social security systems. The UK has a Totalization Agreement with the US, which helps US expats determine whether they should contribute to the American Social Security system or the UK's National Insurance.
What is the FBAR, and must US expats in the UK file it?
The Report of Foreign Bank and Financial Accounts (FBAR) is a document that some US expats must file to declare their foreign accounts each year with the US Treasury. These include bank accounts, brokerage accounts, and mutual funds. 
As a US expat in the UK, you must file the FBAR with Form 114 if you hold more than $10,000 in aggregate in your British accounts (or any foreign accounts) at any point in the calendar year.
You could face penalties if you're required to file the FBAR but don't comply. Read our article on understanding FBAR penalties if you want to learn more.
Still have questions or need to catch up? Let Bright!Tax help!
Living in a foreign country can make managing your US taxes that much more complicated. We're here to help – whether you're looking for advice, need to catch up, or simply want support filing your yearly US tax return!