Ever dreamed of retiring abroad? Then we've got good news. Not only is it possible to do so — it often makes financial sense as well. One increasingly popular option is to retire in Ecuador.
Of course, you'll want to do your research first to see if it's the right fit for you. To help you out, we've rounded up all of the need-to-know information about retiring in Ecuador: temporary residency visa details, health care options, the best places for retirees, and more.
Is Ecuador a good place to live as a retired expat?
It certainly can be! While Ecuador isn't for everyone (nothing is, of course), thousands of Americans currently live there — many of whom love it.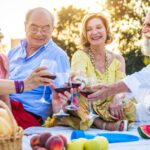 Related: The 14 Best Countries to Retire in 2023 for Americans Abroad
Benefits of retiring in Ecuador
Some of the best parts of retiring in Ecuador include:
Cost of living: By some estimates, the cost of living is about 65% less than in the United States1
Weather: You can choose between a tropical climate along the coast and lowlands or a mild, spring-like climate at high altitudes
Natural beauty: The country boasts gorgeous beaches, glaciers, volcanoes, mountains, waterfalls, and more
Culture: Between pre-Incan ruins, colorful local festivals, and impressive colonial architecture, you won't find yourself lacking culture when living in Ecuador
Established community: Some 10,000 American expats (many of them retirees) already call Ecuador home, making it easier for newcomers to find their community there
Healthcare: You can find high-quality healthcare at affordable prices (more details on that below)
Best places to retire in Ecuador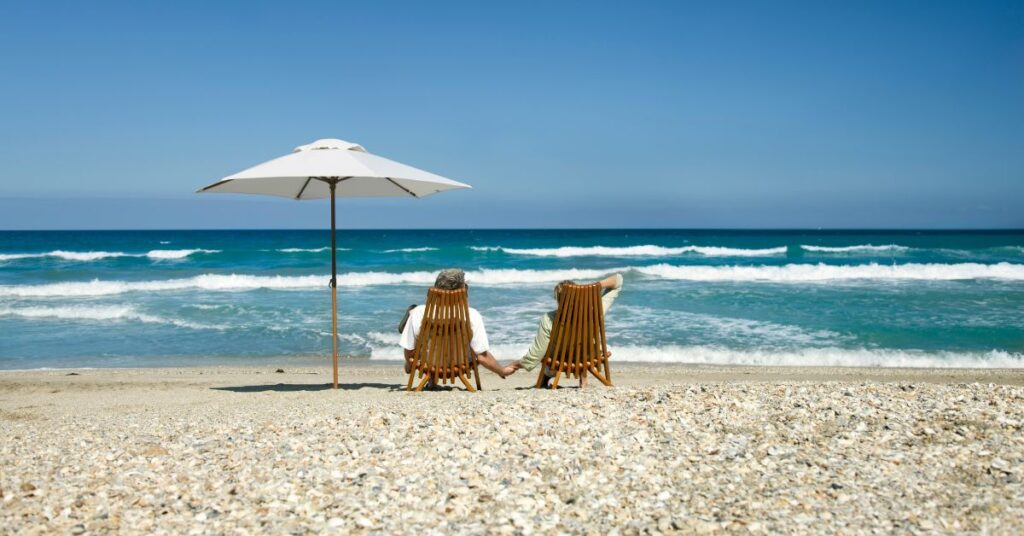 From big cities like Quito and Guayaquil to quaint village towns, there are many great places to settle in Ecuador — but these three stand out above the rest:
Retiring in Cuenca, Ecuador
Cuenca is the top hotspot for American expat retirees, and it's not hard to see why. Retirees who move there enjoy a spring-like climate, charming colonial feel, modern healthcare facilities, and a low rate of crime. This city has been designated a UNESCO World Heritage site, thanks to its rich culture and historical significance.
Retiring in Quito, Ecuador
Those who prefer an urban lifestyle, meanwhile, should consider the capital city of Quito. Quito's Historic Quarter retains old-world charm, while La Carolina is the hub of modern architecture and excellent restaurants. The most popular neighborhoods for expats to live in include La Carolina, La Floresta, and La Paz.
Retiring in Salinas, Ecuador
If you're looking for a laid-back coastal town, Salinas might just be the perfect fit for you. Known for its stunning beaches, seafood, water sports, and whale-watching, Salinas balances a relaxed pace of life with plenty of things to do outdoors.
Ecuador retirement visa: Options for moving to Ecuador as a US citizen
Most Americans who choose to retire in Ecuador apply for the Jubilado visa, known in English as the Ecuador retirement visa or pensioner visa.
This temporary visa initially is valid for two years, at which point it can be renewed for another two years or converted into a permanent residence visa.
In order to apply for the retirement visa, you must:
Complete and submit the Formulario de Solicitud de Visa (visa application form)
Earn at least three times more than the Salarios Básicos Unificados del trabajador en general (minimum salary).
Have a clean criminal record
Purchase health insurance for at least your first 90 days in the country2
📣 Important to know about the minimum income required to retire in Ecuador
For 2023, the minimum salary in Ecuador is $450 per month. This means that applicants for the Jubilado retirement visa will need to prove an ongoing, minimum income of $1350 USD per month, plus an additional $250 USD per month for each dependent. Dependents may be spouses to whom you are legally married (and able to prove with a marriage certificate) or biological children (able to prove with a birth certificate).
How long does it take to get a visa to live in Ecuador?
After submitting your visa application, you'll typically wait anywhere between two weeks and three months before you receive a decision.3
Keep in mind too that prior to submitting the visa application, you'll also need to allow time to gather the required documents, schedule appointments, and collect the visa.
Healthcare in Ecuador for US expats
Healthcare is generally high-quality, with Bloomberg ranking it as the 20th most efficient healthcare system in the world (ahead of the US).4 That being said, major cities tend to have the best facilities and most robust options.
Expats have a few different healthcare options:
Public healthcare: A government-funded plan that holders of the retirement visa can access for a fee of 17.6% of their income per month, with an additional 3.41% per month for each dependent. While the quality is generally good and coverage relatively affordable, those who choose the public option may deal with longer wait times.
Private healthcare: Most expats opt for private healthcare, which grants them access to a more up-to-date healthcare system and shorter wait times. Prices vary based on your age and health condition, but those between 50 and 70 who are generally in good health can expect to pay between $50 and $150 USD per month.5
Paying out of pocket: Given that healthcare costs are much lower, some expats choose to pay for their expenses out of pocket. An appointment with a general practitioner, for example, typically costs between $20 and $35 USD. Still, many purchase basic insurance to cover accidents and emergencies.
How much does it cost to retire in Ecuador?
Previously, it was possible to retire to Ecuador for as little as $800 USD a month. This is no longer possible, however, the minimum threshold is still very attainable. As mentioned earlier, applicants must be able to prove an ongoing, monthly income equal to at least three times the minimum salary (which in 2023 is $450 USD per month).
Let's look at an example of an American who wants to retire to Ecuador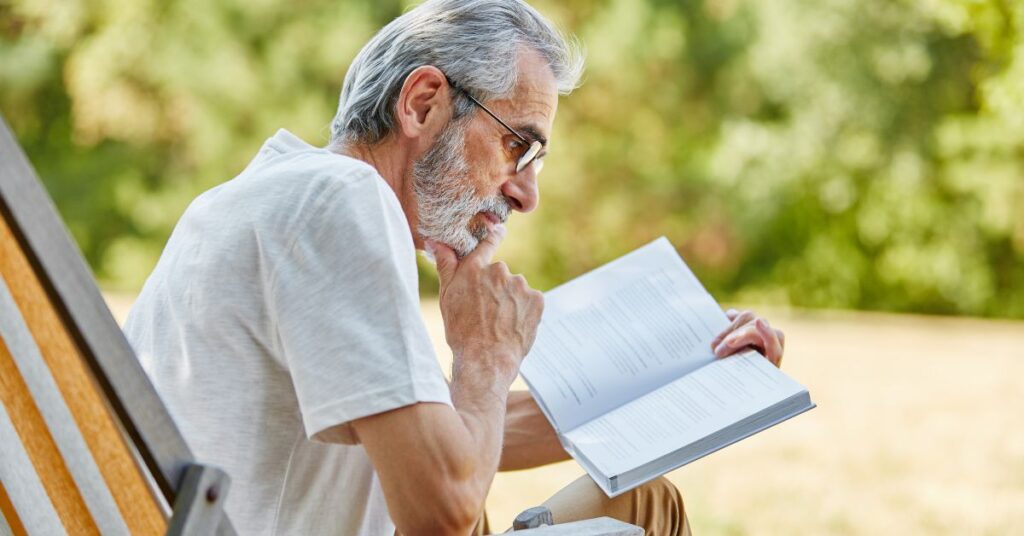 John is a retired US citizen who would like to retire in Ecuador. He receives monthly Social Security distributions totaling $1,680 per month.
In order to determine whether he meets the income requirement for the Jubilado visa, he simply needs to multiply the minimum salary by three (450 x 3), which equals 1350.
Thus, the current minimum monthly income requirement to retire in Ecuador is $1350 USD.
Because John's monthly income is equal to or more than $1350, he fulfills the minimum income requirement for the Ecuador retirement visa.
A final note on the affordability of retiring in Ecuador for Americans: Given that the average income for Ecuadorians is about $525 USD per month, retired American couples making the minimum income required to obtain the Ecuador retirement visa can live very comfortably.
Frugal couples may spend just $800 USD a month, while those seeking an elevated lifestyle only need about $1,500 USD per month.6
Do Americans pay tax in Ecuador?
American expats are subject to taxes by both the Ecuador and US governments. However, that doesn't necessarily mean you'll be taxed on the same income twice.
Ecuador Taxes
Moving to Ecuador can be a major financial boost for Americans, as foreign residents are only taxed on Ecuadorian-sourced income — so US Social Security checks and US-based retirement plan/pension payouts would be exempt.7 Income sourced from within the country, however, will be taxed at a progressive rate ranging from 0% to 37%.8
And if that weren't enough, the VAT rate is among the lowest in Latin America. Those interested in real estate, meanwhile, will be glad to know that property taxes are notably low as well.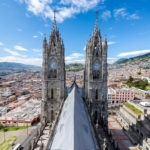 Read more: US Expat Taxes for Americans Living in Ecuador – What You Need to Know
US Taxes
All US citizens and permanent residents — even those living abroad — are subject to taxation on their worldwide income, once they meet the minimum income thresholds. There are tax breaks that can offer relief for expat retirees, however, such as the:
Foreign Tax Credit (FTC): The Foreign Tax Credit allows US expats to essentially subtract what they have paid in income taxes to a foreign government from what they owe to the US government (though as with all things US-tax related, it's not quite that simple)
Foreign Earned Income Exclusion (FEIE): Allows those who qualify to exclude up to $120,000 of foreign-earned income (for tax year 2023) from taxation
Keep in mind, too, that withdrawals from post-tax retirement accounts, like Roth IRAs and Roth 401(k)s, are tax-free, and only up to 85% of your social security payments are subject to taxation.
References: