Taxes for US Expats – How to File an FBAR (FinCEN Form 114)
07/09/2018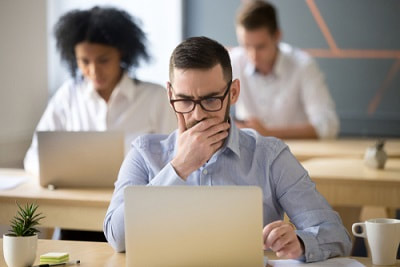 American citizens and green card holders are required to continue filing US taxes, reporting their worldwide income, after they relocate abroad. This is because the US taxes based on citizenship, rather than on residence like most other countries. When they file, expats can claim one or more exemptions such as the Foreign Tax Credit and the Foreign Earned Income Exclusion that prevent most from having to pay any US taxes.
Expats that don't file and claim these exemmptions on the other hand are still considered to owe US taxes, even if they've also paid foreign taxes abroad.
Additionally, many Americans with foreign bank and investment accounts are required to report them by filing an Foreign Bank Account Report, more commonly known as an FBAR.
Who has to file an FBAR?
US persons should file an FBAR if:
– they have financial interest in or signatory authority over at least one qualifying foreign account, and:
– the combined balances of all their qualifying accounts exceeded $10,000 at any time in a tax year
The IRS definition of a US person is quite broad, covering US citizens, green card holders, residents, as well as US registered businesses and trusts.
In the case of joint accounts, each account holder should file a separate FBAR unless they are married and filing jointly.
What sort of accounts qualify?
Qualifying accounts include checking accounts, savings accounts, and most types of investment accounts (including mutual and pension funds, stocks and securities etc) held at a foreign financial institution or an overseas branch of a US institution. In short, any foreign financial account with a cash value.
Hedge fund and mortgage accounts on the other hand don't qualify.
"If you have a financial interest in or signature authority over a foreign financial account, exceeding certain thresholds, the Bank Secrecy Act may require you to report the account yearly to the Department of Treasury by electronically filing a Report of Foreign Bank and Financial Accounts (FBAR)."
– the IRS
It's important to note though that an account doesn't have to be in the tax payer's name for it to qualify; any foreign held account that an expat has a financial interest in or signatory authority over qualifies, including for example business and trust accounts even if not in their names.
How to File an FBAR
An FBAR is actually FinCEN form 114, and FBARs should be filed online to FinCEN.
Form 114 requests the tax payer's details, then the name and address of each financial institution where they have an account, along with each account number and maximum balance during the year.
Filing dates and penalties
Expats should file an FBAR by October 15th in the year following the relevant tax year.
The actual filing date is April 15th, but expats get an automatic 6 month extension.
Expats should ensure that they file FBARs accurately and fully, as FBAR penalties are particularly high, starting at $10,000 a year for not filing or incorrect filing in the case of innocent mistakes, and rising to $100,000 a year or half the balance of the foreign accounts (whichever is higher) in the case of willful errors.
What about FATCA?
FATCA (The 2010 Foreign Account Tax Compliance Act) affects FBAR in two ways.
Firstly, FATCA obliges foreign financial institutions to report their US account holders, including balance details, allowing the IRS to check that US persons are filing FBARs correctly and honestly.
Secondly, FATCA requires expats who have over $200,000 total value in foreign financial assets to also file form 8938 when they file their annual federal tax return to report them, as well as (not instead of) an FBAR.
Catching up
Expats who are behind with their FBAR filing because they weren't aware of the requirement to file can catch up (as well as their US federal tax filing if necessary) under an IRS amnesty program called the Streamlined Procedure without facing any penalties.
Expats should catch up at their earliest convenience though, as if the IRS writes to them first (based on information received from foreign banks under FATCA), they may face penalties and back taxes.