If you've ever daydreamed about living abroad for a year, good news: The Australia working holiday visa makes that possible for Americans! Aimed at young folks who want to make a temporary move to Australia, this visa allows you to legally live and work in the country — so you can fund your stay in a more financially sustainable manner.
But who's eligible for this visa, how do you apply for it, and what's life in Australia like? We'll cover all of those topics and more below.
Snapshot of expat life in Australia
Population: 25.69 million
Capital city: Canberra
Currency: Australian Dollar (AUD)
Primary Language(s): English
What to know about the Australia working holiday visa
The Australia working holiday visa is a short-term visa for those who want to temporarily work and live in Australia. There are two types of working holiday visas: subclass 462 and subclass 417. The one that Americans (as well as people from 23 other countries) are eligible for is subclass 462.
Some people confuse the working holiday visa for a digital nomad visa, but the two aren't quite the same. Digital nomad visas are specifically for remote workers who can do their jobs anywhere in the world thanks to technology. They often come with tax benefits or other incentives and sometimes even offer a pathway to permanent residency.
Working holiday visas, on the other hand, allow holders to apply for any type of local job, whether that's part-time, full-time, shift work, or volunteering in the country that issues the visa. Young people most frequently find work in the tourism, service, and agricultural industries. However, you don't have to only work in these sectors — you can work in any industry you like.
Requirements and application process for the working holiday visa in Australia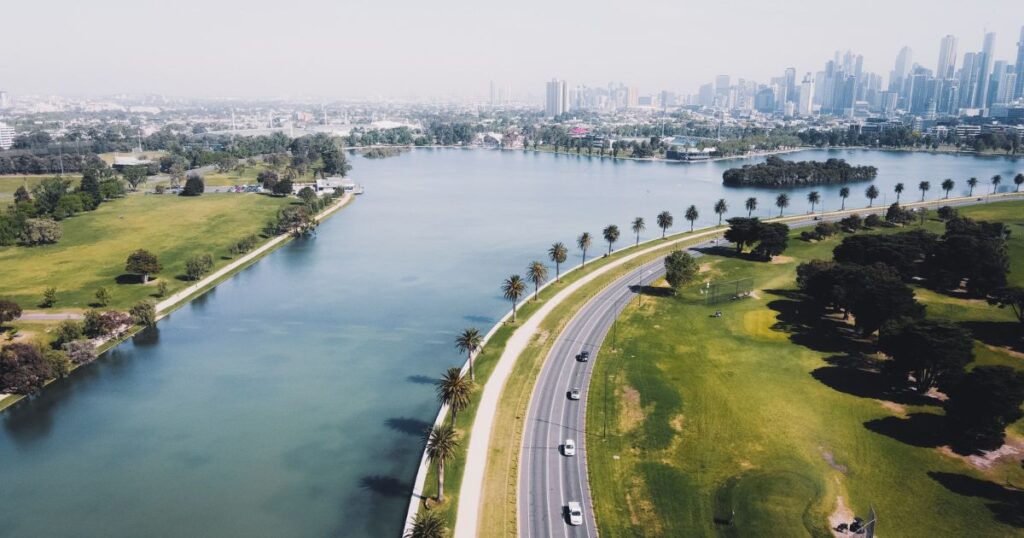 Application eligibility
The working holiday subclass 462 visa requirements are fairly lax — you have to:
Have a passport from an eligible country
Be 18 to 30 years old (with some exceptions; see note below)
Have at least a high school degree or equivalent
Apply from outside Australia
Not bring along dependent children or family members
Pro tip:
In some cases, applicants up to 35 years of age may apply for a working holiday visa. If you're between 31 and 35 years old, check in with your nearest Australian consulate or embassy for more details. (1)
Permitted activities and work restrictions
As we mentioned above, those who hold a working holiday visa can work part-time or full-time as well as do shift work, casual work, or volunteer in any role and industry they choose.
That being said, there are a few types of work — mainly in the tourism, hospitality, and agricultural industries — that will allow you to apply for a second and even third working holiday visa, including:
Tourism or hospitality in northern, "remote, and very remote Australia"
Plant and animal cultivation in northern Australia and other select regions
Construction in northern Australia and other select regions
Fishing and pearling in Northern Australia
Tree farming and felling in Northern Australia
Certain types of disaster recovery work (e.g. wildfire or flood recovery)2
You may also study while holding the visa for up to four months. Keep in mind, though, that if your primary goal is to study or permanently work in Australia, you should apply for dedicated study or work visas instead.
Application materials
Australia's working holiday visa application requires you to gather the following documents:
A valid passport
A copy of your birth certificate showing both of your parents' names (if you don't have one, certain other documents may serve as an alternative)
A passport-sized photo
Proof of your educational background
Proof of your ability to financially support yourself in Australia, typically AUD5,000 (~$3,170) in your bank account plus the cost of your departure from Australia.
Proof that you've bought a ticket back home OR have the financial means to do so
You may need to supply additional documents depending on your circumstances or upon request.
Application process
Confirm that applications are open for your country
Gather the required documents
Submit your application online or in person at your nearest Australian consulate/embassy (you may need an appointment beforehand)
Pay the application fee of AUD510 (~$325) or AUD590 (~$375) for non-internet applications
Receive approval (typically within 14 days)
Collect your visa and head to Australia!3
Visa duration
Australia's working holiday visa lasts for 12 months. Upon expiration, working holiday visa holders may be able to apply for a second and even third working holiday visa — details below.
Renewal rules and process
Those who have engaged in three months of specified work may apply for a second 12-month working holiday visa. After performing six months of specified work on their second working holiday visa, they may apply for a third and final 12-month working holiday visa.4
To stay in Australia longer than that, you'll need to apply for another type of visa, such as a:
Student Visa
For those who wish to study in Australia. Lasts up to five years, depending on the duration of your studies.
Training Visa
For those who wish to complete a workplace-based or professional development training program. Lasts up to two years.
Partner Visa
For partners of Australians who wish to live with them. Eligible applicants can become permanent residents.
Skilled Worker Visa
For highly-skilled individuals in areas facing worker shortages. Duration varies depending on specific visa subclass but often provides a pathway to permanent residency.
As an alternative, you may choose to apply for a working holiday visa in another country — such as New Zealand, Singapore, Ireland, or South Korea — if you meet their eligibility requirements.
Common places to live on a working holiday in Australia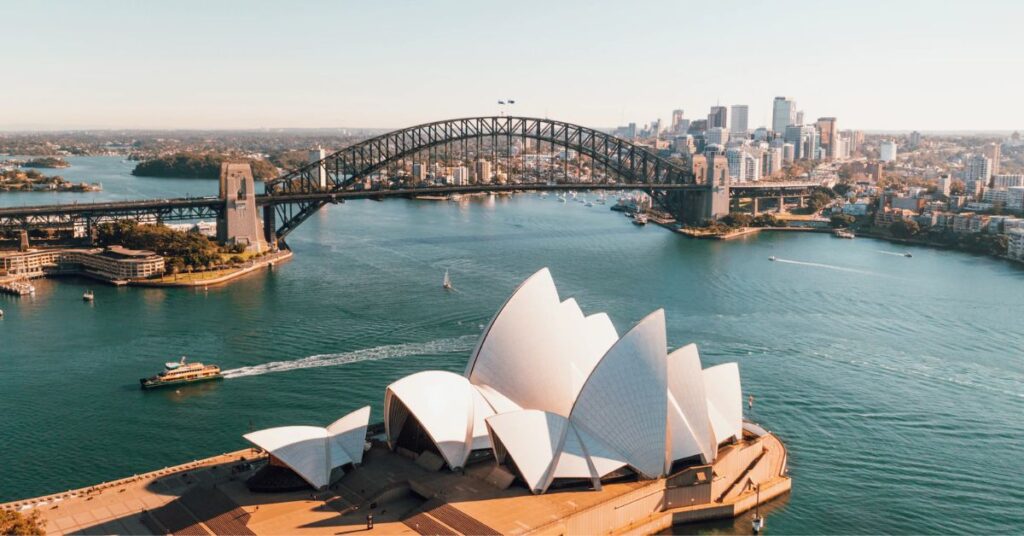 Although the best place to live while on a working holiday in Australia will depend on individual preferences, there are a few locations that tend to be quite popular with the working holiday crowd across the board.
📍 Northern Australia
Northern Australia, typically defined as anywhere north of the Tropic of Capricorn, is a prime region for agricultural jobs — which qualify as specified work, thereby allowing you to apply for another working holiday visa if you choose. Cities like Darwin, Cairns, and Broome offer a good mixture of work opportunities and entertainment.
📍 The Sunshine Coast
The Sunshine Coast, which includes a 37-mile stretch of coastline along South East Queensland, is one of the hottest tourist destinations in all of Australia. Known for its stunning vistas, charming beach towns, and world-class surfing, there are plenty of jobs in hostels, restaurants, and even farms.
📍 Sydney
Those looking for office work often head to Sydney, the business capital of Australia. There are plenty of white-collar jobs available in industries like finance, technology, healthcare, and more, alongside jobs in hospitality and construction. In your spare time, you can check out famous attractions like the Sydney Opera House, head to a nearby beach, and explore the many restaurants, bars, and cultural institutions the city has to offer.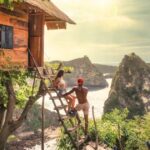 Related: Bali Digital Nomad Visa – The Complete Guide
Moving to Australia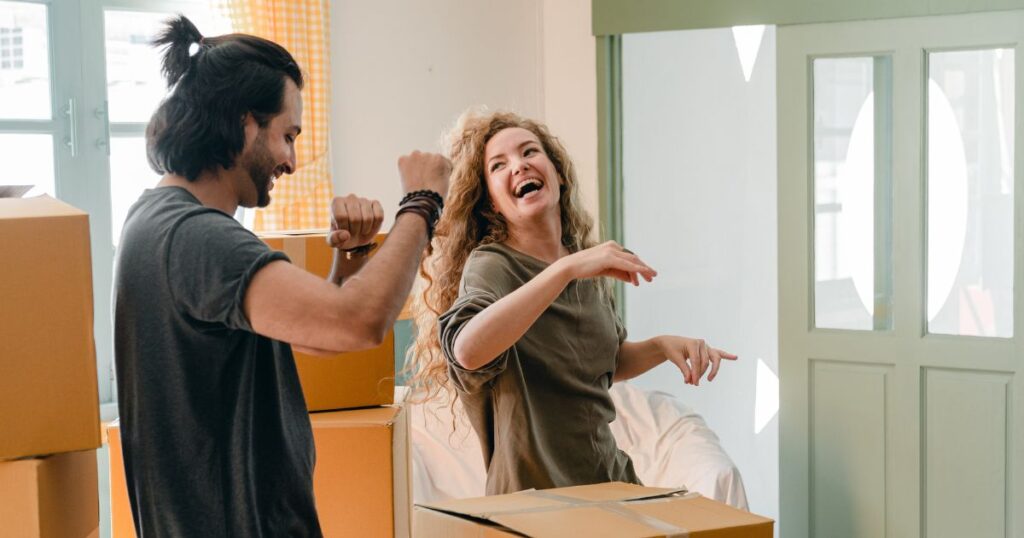 Before making the leap and applying for a working holiday visa in Australia, make sure you cross the following off of your to-do list:
Gather all of your important documents (passport, visa, etc.)
Set up a doctor's appointment to get any vaccines or medications you might need
Buy tickets for your flights both into and out of the country
Book accommodations for your arrival
Research what to bring, create a list, and pack your bags
Flag your travel plans to your bank so they don't mark purchases abroad as suspicious
Set up a forwarding address for your mail, if necessary
Connect with other digital nomads in Australia for advice on sites like Reddit or Facebook
No need to stress about finding work prior to arrival:
Don't worry if you haven't secured a job before you get to Australia — most working holiday visa holders find jobs after they've arrived.
Life in Australia as an expat
For many, Australia is a once-in-a-lifetime experience. Below, we've rounded up some can't-miss items to add to your list of things to do in Australia.
5 things that should be on your Australia bucket list
There are plenty of exciting things to do in Australia, but these five items should take priority:
Climb the Harbour Bridge (with a safety harness, of course!) in Sydney
Go snorkeling or scuba diving around the Great Barrier Reef
Explore the outback to see stunning red rock formations, visit Aboriginal cultural centers, and go stargazing
Take a surfing lesson in a beach town like Byron Bay, Bondi Beach, or Noosa Heads
See a professional rugby game
Most common jobs for working holiday visa holders
While a working holiday visa allows you to engage in any work, a few industries like agriculture, hospitality, and tourism are particularly popular. Some of the most common jobs for working holiday visa holders include:
Fruit picker
Server at a restaurant
Desk clerk at a hostel or hotel
Tour guide
Retail employee
Customer service representative
Bartender
Working holiday visa taxes in Australia
Holders of the working holiday visa get a special income tax break — the Australian government taxes income up to AUD45,000 (~$28,600) at a marginal rate of just 15%.5 They tax anything above that, however, at ordinary marginal rates ranging from 32.5% to 45%, depending on how much you earn.6 To pay these taxes, you'll need to apply for a tax file number (TFN).
If your income was $45,000 or under and entirely derived from salary and wages (rather than tips, commission, etc.) and you don't plan on claiming any deductions, you won't have to file a tax return with the Australian government.7 In all other circumstances, you will need to file a return with the Australian Tax Office.
US taxes when living in Australia on a working holiday visa
America's tax system requires all citizens and permanent residents to file a federal tax return (provided that they meet the minimum income reporting threshold) regardless of where in the world they live.
It's also worth noting that moving to Australia on a working holiday visa can be tax advantageous, as Americans abroad have a number of different tax breaks available to them that stateside citizens and residents don't have. This can be especially helpful if you have just graduated or are still paying off student loans (more on that later).
Expat tax provisions for Americans filing US taxes in Australia
Moving abroad may complicate your taxes and can feel overwhelming to navigate. Fortunately, we're here to break it down for you. Below are some of the additional reporting obligations and tax breaks expats should read up on.
Foreign Earned Income Exclusion (FEIE)
The FEIE allows you to exclude a certain amount of foreign-earned income from taxation ($112,000 for tax year 2022, $120,000 for tax year 2023). To be eligible, you need to pass one of two tests: the Physical Presence Test or the Bona Fide Residence Test.
Pro tip:
If you go abroad on a working holiday visa, the FEIE could potentially be a means of reducing your student loan payment to $0 per month. While this does not eliminate the overarching need to eventually pay them back, it does allow you some valuable breathing space to defer your loan repayment to a later date.
Foreign Tax Credit (FTC)
The Foreign Tax Credit (FTC) essentially allows you to subtract what you pay in income taxes to a foreign government from what you owe the US government in income taxes. This credit will be useful for those who are paying tax to Australian tax authorities during their working holiday, to eliminate double taxation.
Foreign Bank Account Report (FBAR)
If you have $10,000 or more in aggregate in foreign bank accounts at any point in the year, you'll need to report the contents of those accounts to the Financial Crimes Enforcement Network (FinCEN) via FinCEN Report 114. This is purely an administrative process, and yet the penalties for not doing so can be severe.
This is highly applicable to US citizens living abroad on a working holiday visa, as your employer will likely pay you into a local Australian account.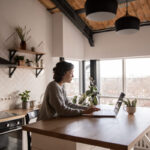 Related: FBAR Filing Online in 2023: A Guide for Expats
Foreign Account Tax Compliance Act (FATCA)
If you have over $200,000 in foreign assets by the last day of the tax year, or over $300,000 in foreign assets at any point during the tax year, FATCA requires you to file Form 8938.
References