From gorgeous beaches to volcanic mountains, stunning temples, and an active nightlife, Bali is jam-packed with beautiful sites to see and things to do. Add to that the fact that visas are easy to obtain and the cost of living is low, and it's easy to see why it's become a digital nomad hotspot.
Thinking about living in Bali as a digital nomad yourself? Here's what you'll need to know, from how to get the digital nomad visa to where to live, what to do, and more.
Digital nomad visa in Bali – background
After their tourist-dependent economy was hit hard by the onset of the COVID-19 pandemic, Indonesia began to see an uptick in travel from remote workers — particularly in Bali. To entice them even further, the government began discussing the idea of dedicated long-term digital nomad visas.
In the time since the idea of a digital nomad visa for Indonesia was first announced, however, the final result has changed quite a bit.
Bali Digital Nomad Visa – 2023 updates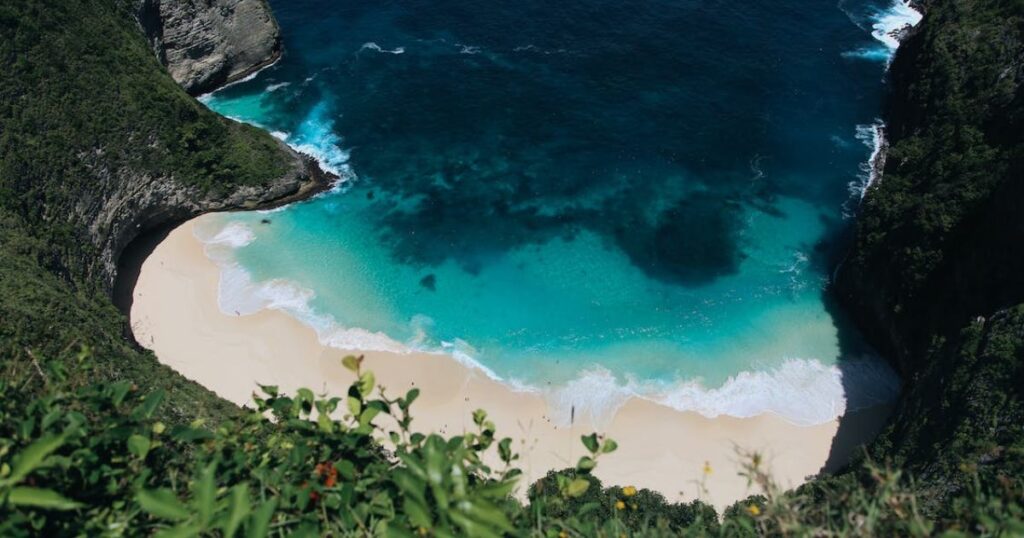 The initial digital nomad visa that was proposed in 2022 has evolved drastically, and the communications surrounding the updates haven't been exceptionally clear. Below, we address common questions with important answers to know if you're considering moving to Bali to become a digital nomad.
Who is the tourism minister who proposed the 5-year digital nomad visa in Bali?
In 2021, Indonesia's tourism minister Sandiaga Uno announced plans to launch a visa geared towards digital nomads that would allow holders to stay in Indonesia for up to five years and exempt them from income taxes.
By December 2022, Indonesia officially announced a "second home visa," although it required applicants to either deposit nearly $130,000 in a state-owned bank or purchase a local property worth the same amount.
Is the Indonesian government still discussing a 5-year digital nomad visa?
With the launch of the second home visa, any other type of long-term digital nomad visa seems to be on hold at the moment. Currently, the best bet for digital nomads is to apply for the country's B211a tourist visa, which allows holders to live and work remotely in the country for up to 180 days, income tax-free.
Where can I get updates on the Bali 5-year digital nomad visa?
If Indonesia does decide to release a five-year digital nomad visa, we'll make sure to update this article! In the meantime, be sure to keep tabs on expat sites focusing on Bali for the most recent information on the 5-year digital nomad visa.
How to become a digital nomad in Bali (how to apply for the B211a visa)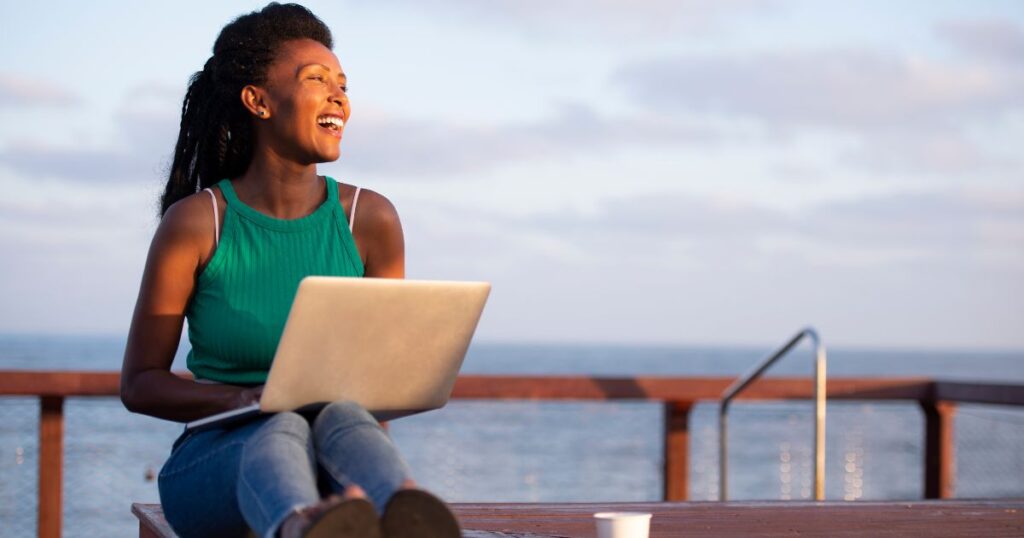 Application eligibility
To be eligible for the B211a visa, you'll need to:
Have at least $2,000 in savings
Be fully vaccinated against COVID-19
Bali digital nomad visa requirements & duration
Bali's B211a visa has two options: one that lasts 60 days and can be renewed twice for a maximum duration of 180 days, and one that lasts 180 days. Note that this is a single-entry visa, so once you leave the country, you can't re-enter it without applying for a new one.
To apply for the B211a visa, you'll need the following documents:
A passport valid for at least six more months for the 60-day option, or twelve more months for the 180-day option
Proof of at least $2,000 in savings
A return ticket to your country of origin — or a ticket to another country — at the end of your visa period
2 passport-sized photographs in color
Proof of vaccination
To apply, simply fill out the application on the Directorate General of Immigration Officer website or Online Visa Approval portal. Upon successful completion, you'll receive a payment code for a fee (between about $100 to $400, depending on which visa option you apply for). After paying, the Immigration Officer will create a profile for you, verify your data, approve your application, and issue the visa to you.
The process from application submission to visa issuance generally takes one to two weeks. After being granted the visa, you'll have 90 days to enter the country.
Health insurance for digital nomads in Bali
While health insurance isn't a requirement for the B211a visa, it is good to have — otherwise, accidents or illnesses can result in steep bills. One popular option among digital nomads is Safetywing, which starts at about $45 per month for adults up to 39 years old.
Read More: How to Become a Digital Nomad in 2023
Expats in Bali: best places to live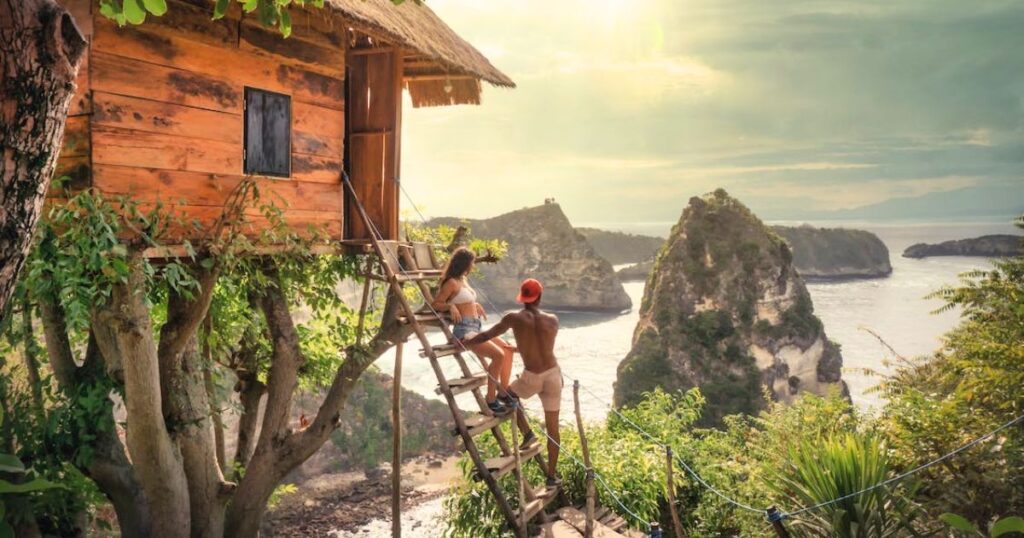 Although Bali is only around 2,200 square miles — a bit smaller than Delaware — there are multiple destinations worth checking out.
Canggu
Canggu is undoubtedly the largest digital nomad hotspot in Bali, known for its hipster feel, great surfing, and a variety of restaurants, bars, cafés, clubs, and even co-working spaces.
Ubud
Ubud is another top digital nomad destination, although a bit quieter than Canggu. Still, there are plenty of places to work, dine, and hang out as well as the opportunity to unwind in nature or at yoga/meditation retreats.
Kuta
Kuta is the party capital of Bali, with tons of great bars and clubs. Its beach is legendary as well, and perfect for those who enjoy watersports like surfing, wakeboarding, scuba diving, and more.
Seminyak
Seminyak has great nightlife as well, although the feel is a bit more chill (think beach clubs versus nightclubs). On top of that, Seminyak is known for its excellent shopping.
Jimbaran
Jimbaran is less touristy and more traditional, but it's still a good option for digital nomads, as it has a handful of well-known co-working spaces and some of the best (and most advanced) surfing around.
Digital nomad life in Bali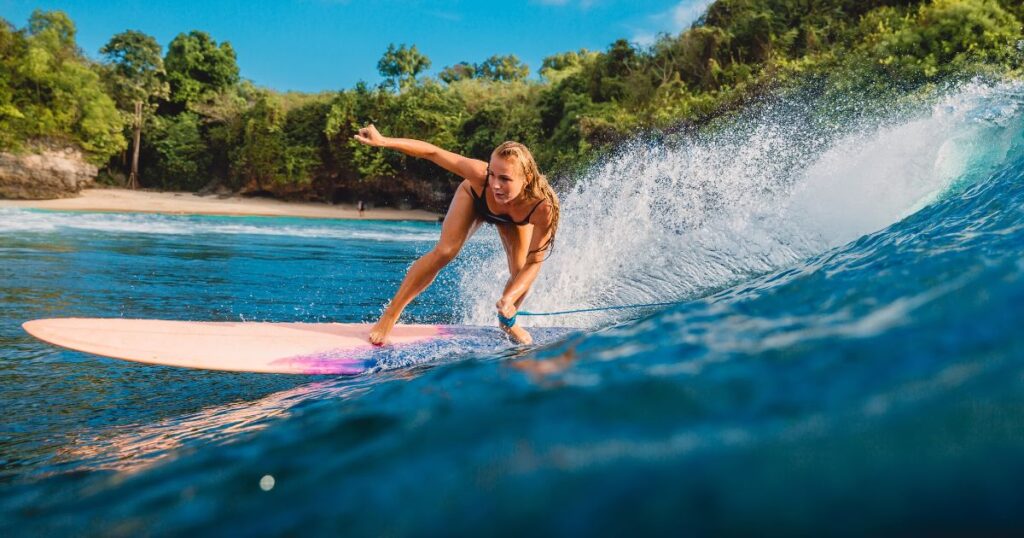 Is Bali a country or a city?
Actually, Bali is actually neither a country nor a city! It is a province of Indonesia, which consists of the main island of Bali and several smaller islands.
Bali language & currency
Indonesian is the primary language in Bali, but many locals' native language is Balinese. English is spoken widely in the hospitality sector, especially in popular tourist destinations and digital nomad/expat communities. That being said, many locals speak limited English, so it's a good idea to learn at least some basic phrases in Indonesian or Balinese.
The currency used in Bali is the Indonesian Rupiah (IDR). $1 USD is worth about Rp 15,000.
Average cost of living in Bali
It varies from place to place, of course, but the average cost of living in Bali is much lower than in the majority of the US. Here are the costs of a few common expenses, according to Numbeo:
1-Bedroom Apartment in City Center: About Rp 7.3 million (~$491)
1-Bedroom Apartment Outside of City Center: About Rp 4.3 million (~$288)
3-Bedroom Apartment in City Center: About Rp 23 million (~$1,534)
3-Bedroom Apartment Outside of City Center: About Rp 14.3 million (~$958)
Estimated Monthly Costs Besides Rent: About Rp 8.2 million (~$550)
What to do in Bali
So what exactly is there to do in Bali? Here are some of the highlights:
Swim, sunbathe, or partake in water sports at one of Bali's many beaches
Explore the shrines and temples at sites like Uluwatu Temple, Gunung Kawi Temple, or Tirta Empul
Take Instagram-worthy pics at Tegalalang Rice Terrace
Unwind at a yoga or meditation retreat
Go island hopping to experience the unspoiled natural beauty
Sip a cocktail while taking in ocean views at a beach club
Go on a waterfall hike to a place like Banyumala Twin Waterfalls or Sekumpul Waterfall
Get up close and personal with the local wildlife at the Sacred Monkey Forest Sanctuary
Visit a museum like Setia Darma House of Mask and Puppets or Museum Pasifika
Marvel at the handcrafted goods at markets like Sukawati Art Market or Ubud market
Explore national parks like West Bali National Park and Bromo Tengger Semeru National Park
Expat community in Bali: how to find your people
It's natural to feel nervous about moving to a new place — especially if you won't know anybody there. Luckily, there are plenty of folks in Bali just as eager to meet friends as you are. A few ideas to get started:
Work from a co-working space or stay in a co-living community
Stay at a hostel — those with large common spaces like bars or terraces tend to be the best for socializing
Attend events through apps like Meetup and Couchsurfing
Join Facebook groups for expats in Bali
Take classes according to your interests (cooking, surfing, crafts, etc.)
Use an app like HelloTalk or Tandem to find a local language exchange buddy
Volunteer in your local community
Moving to Bali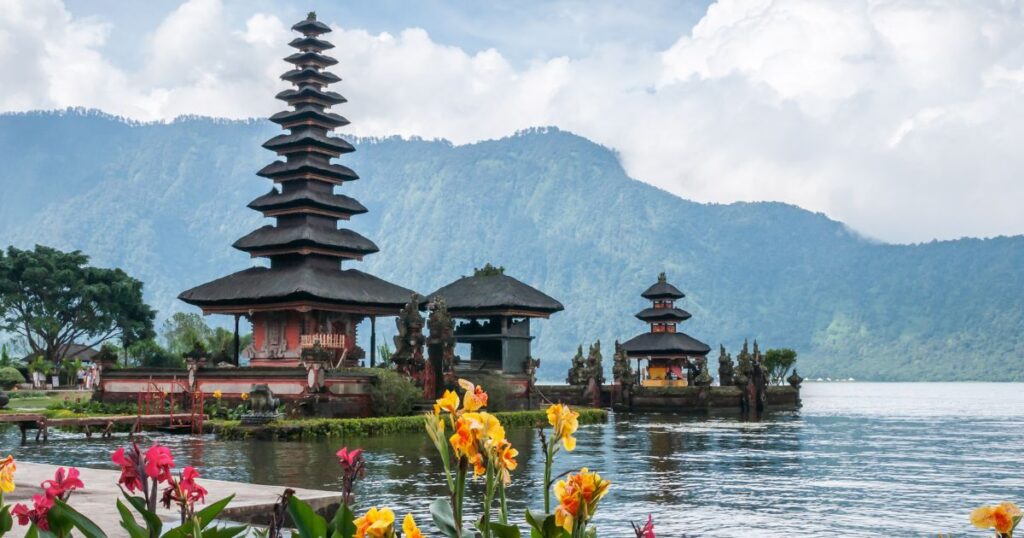 Before you head to Bali, make sure you cross the following off of your to-do list:
Gather all of your important documents (passport, visa, etc.)
Set up a doctor's appointment to get any vaccines or medications you might need
Buy tickets for your flights both into and out of the country
Book accommodations for your arrival
Research what to bring, create a list, and pack your bags
Flag your travel plans to your bank so they don't mark purchases abroad as suspicious
Set up a forwarding address for your mail, if necessary
Connect with other digital nomads in Bali for advice on sites like Reddit or Facebook
Taxes in Bali for digital nomads
Holders of the B211a visa aren't subject to Indonesian income taxes. The Indonesian government is discussing imposing a tourist tax for those who visit Bali, although no decision has yet been reached.
VAT in Bali
The standard rate for the value-added tax (VAT) — the sales tax placed on goods and services — in Indonesia is 11%. However, some things, like food/drinks in hotels/restaurants and healthcare services, are exempt from taxes.
Do American digital nomads in Bali have to pay US taxes?
Yes. All US citizens and permanent residents — even those living outside of the US — are required to file a federal tax return as long as they meet the minimum filing threshold. The good news is, there are a number of tax provisions that can help you avoid double taxation when living abroad:
Catch up on US taxes as a digital nomad in Bali
If you didn't know you had to pay US taxes as a digital nomad, don't panic — the IRS offers an amnesty program for this exact situation called the Streamlined Procedure that helps those eligible catch up on back taxes penalty-free.
Digital nomad taxes – optimize your strategy with Bright!Tax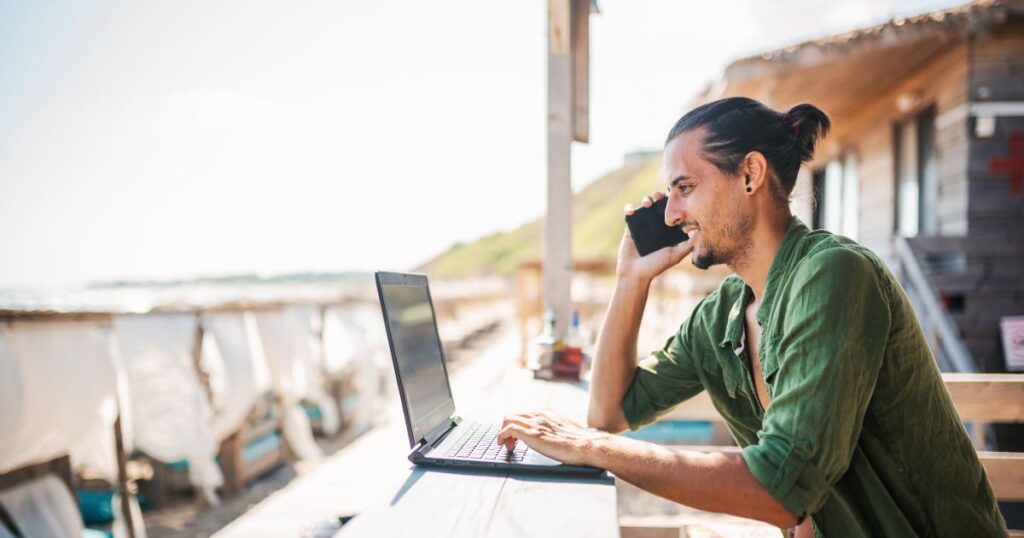 Between the explosion of remote work and the increasing number of countries offering digital nomad visas, becoming a digital nomad is more attainable today than ever. And while it can complicate your tax and reporting obligations a bit, with the right strategy, you can often reduce or even eliminate your US tax bill.
At Bright!Tax, we personally pair our clients with CPAs that specialize in their circumstances. With your Bright!Tax CPA in charge, all you have to do is send the appropriate documents and check in.
Reach out today to schedule your free consultation!
References: