Top 5 US Expat Blogs in 2018
02/01/2018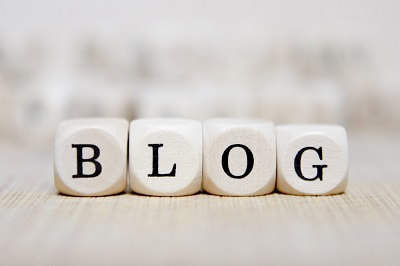 Living abroad is an incredible and often life-changing experience. Americans living abroad are the new pioneers, venturing beyond the frontiers of the familiar to explore the wider world. At Bright!Tax, we talk to expats around the world every day, hearing their more often than not incredible stories of what they're doing and how they came to live where they did. Many US expats use the opportunity provided by the global proliferation of high speed internet to record their adventures by blogging. Here we pick a selection of our favorite 5 US expat blogs in 2018.
Originally from Dallas, Helene and her husband relocated to Heidelberg, Germany, taking their two dogs, in early 2016. They chose Heidelberg as it's a a small, interesting, affordable city, centrally located in Europe and in a country with a stable and strong economy.
Helene had already been blogging for a few years, so as an experienced blogger she not only blogs about her adventures in Europe but about how other expats can build a commercially viable blog, too, providing inspiration for expats worldwide.
David was already an established pastry chef in San Francisco before he decided to up his game and move to the pastry capital of the world, Paris, back in 1999.
David has been blogging for nearly 15 years. He writes about Parisian food and eateries, as well as posting his own new recipes.
"At the time, the word "blog" hadn't been invented, nor had the concept. In 2004 however, about the time of my move to Paris, blogging software became available, which allowed me to post more frequently, and I turned my site into an official blog." – David Lebovitz

He's also published 8 books, including 'The Great Book of Chocolate', and 'The Sweet Life in Paris'. Essential reading for all foodie expats.
Heidi Wagoner fell in love with travelling when she went backpacking in her 20s. She and her husband subsequently lived in London for work before returning to the US to have children. They always wanted to live abroad again , but another foreign posting opportunity never arose, so when their children were seven and ten they decided to take matters into their own hands and moved to Spain.
The Wagoners (the whole family) blog about their adventures living in Spain and travelling in Europe and further afield. They also provide inspiration and services for other families who are thinking about taking the plunge and moving abroad.
When Michelle moved to Vienna in 2014 after her husband was offered new job there, she took the opportunity to start a blog.
With sumptuous photography, she describes life in one of Europe's most majestic historic capitals, as well as on what's different living in Europe compared to the States, and general advice for moving and living abroad.
Matt is one of the early adopting Digital Nomads. Originally from Boston, Matt packed up his life and set off to explore the world, working as he went, back in 2006. He has since spent time in over 80 countries. Matt makes a living from blogging about his travels as well as helping other people transition to a international life, as he did, from cubicle worker to globe-trotting Digital Nomad.