Top Expat Destinations in 2015
02/08/2016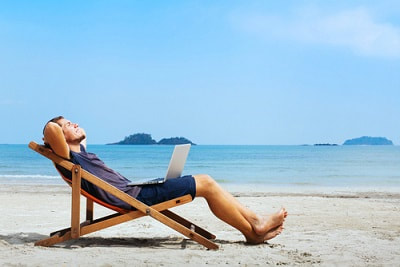 Internations.org has carried out an extensive survey of expat satisfaction levels for the second year running, and the results are in.
The online expat resource questioned more than 14,000 expats in over 195 different countries to find out how they felt about the country that they were living in. It's the biggest survey of this kind ever undertaken. Below are the top expat destinations for what we consider are the 5 most important lifestyle categories.
Top expat destination for quality of life – Singapore

They say: 8 out of 10 expats in Singapore felt happy about their leisure, travel and transport options, a higher proportion than in any other country. Expats in Singapore also felt safer, and happier about the local medical care.
We say: Singapore is a tiny and efficient if eccentrically run country, and it isn't for everyone. For those who love tidiness, order and urban modernity though, it may well be the nearest thing to expat paradise.
Top expat destination for ease of settling in – Mexico
They say: 8 out of 10 expats in Mexico said they felt at home living there, while 7 out of 10 said that they found it easy to make local friends and communicate in the local language.
We say: Americans find the culture quite familiar due to the many Mexicans (not to mention the abundance of delicious Mexican food) back home. It's also not far away, and Mexicans are famously friendly, which coupled with the relaxed culture and warm climate make for a winning combination. Spanish meanwhile is one of the easier foreign languages to get to grips with, compared with Asian languages for example.
Top expat destination for working abroad – Malta
They say: 7 out of 10 expats living in the tiny Mediterranean island nation of Malta are happy with their job satisfaction, career prospects, work life balance, and working hours.
We say: The Mediterranean climate and culture makes for a happy existence. Malta is a more industrious place than southern Italy, Greece, France or Spain though, and has clearly hit upon a winning balance of work and play.
Top expat destination for families – Austria
They say: More than 7 out of 10 adults rated Austria's child care favourably, while an astounding 9 out of 10 rated local education as excellent. Austria also scored highly on children's health and safety, leisure options, and family life in general.
We say: Austria is a well run, conservative, small European nation with a wealth of history and culture. If you value orderliness, and like skiing, we can see why Austria would be a great place to work and raise a family.
To expat destination overall – Ecuador
They say: Ecuador topped the overall poll for a second year in a row, scoring very highly in affordability, climate, and top class but affordable health care. It also scored well for ease of settling in, feeling welcome, personal happiness, and leisure options, while work residence and visas are relatively easy to obtain.
We say: The small Andean nation successfully combines a slightly nutty left wing government with a friendly, happy people and high quality, efficient public services. The natural environment is stunning and accessible, with mountains, beaches and jungles all in easy reach of the capital, Quito. The only difficulty is coming up with a reason to go and live there!