Top Low Tax US Expat Destinations
02/08/2016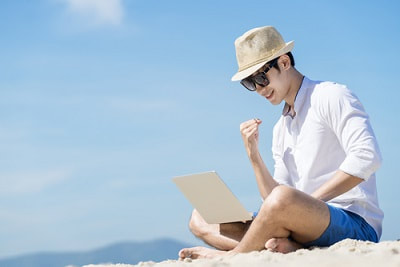 As US expats, we are obliged to file annual returns and pay taxes to the IRS wherever we live in the world. So it would make sense in a way, given the choice, to live somewhere with very low or even no domestic tax rates.
Of course most of us don't have the choice of relocating to anywhere in the world because of its low tax rates at a moment's notice.
But for the lucky few who simply want to move to a place where they'll pay little or no local taxes, below are some great choices. The rest of us can but dream.
While you still have to pay US income tax, subject to the various exemptions and deductions available to expats particularly on income earned abroad, it would help not to pay any locally. There are ten countries with 0% income tax: the UAE, Saudi Arabia, Qatar, Oman, Kuwait, the Cayman Islands, Brunei, Bermuda, Bahrain, and the Bahamas. While the majority are in the middle East, the Bahamas, Bermuda, and Cayman Islands all offer rather more picturesque and culturally familiar alternatives. The downside of these though is the high cost of living, so much so that it may make more sense to head to a country with a slightly higher income tax rate but significantly lower cost of living.
Zero capital gains tax
For other people, particularly retirees or people who live off their savings or investments, zero capital gains tax may be a higher priority than zero income tax. There are plenty of interesting options in the zero capital gains tax category: Hong Kong, Singapore, Malaysia, Belize, New Zealand, and Belgium. Spread over 4 continents, there's a good option here for everyone, from the Asian urban sophistication of Hong Kong and Singapore, to the beaches and jungles of English-speaking former British colony Belize, or the European high culture of Belgium.
Zero corporation tax
There are some overlaps between zero corporation tax and zero income tax countries. For many businesses, especially in tech or other sectors with international reach, there arrives a point where the potential savings of basing the company in a zero corporation tax haven may be worth moving abroad for. If that is you, look to the Bahamas, Bahrain, the Cayman Islands, the Isle of Mann, Sark or Jersey (all off the coast of the UK), Kuwait, Saudi Arabia, the UAE, or the British Virgin Islands.
The golden ticket
Not all zero or low tax territories are desirable places to live though, perhaps due to an eye wateringly high cost of living, a hostile or alien culture, or political instability. There should however still be options available to appeal to most people, whatever the individual preferences of the particular expat.