For those fortunate enough to do so, retiring in France looks like waking up to the irresistible aroma of freshly baked croissants, strolling through cobblestone streets lined with lively cafes, and savoring world-class wines while watching the sunset over the vineyards.
It's no wonder France is one of the most popular places to retire in Europe.
With its renowned healthcare system, rich cultural heritage, relaxed pace of life, and potentially lower cost of living, France is a retirement haven blending Old World charm with modern comfort.
Read on to learn about how you can retire in France with peace of mind surrounding your visa and navigating the intricacies of taxation for expats.
Benefits of retiring in France as an American
Some of the things France is most known for include:
Culinary excellence
Cafe culture: savoring life's small moments with an espresso or glass of wine
Beautiful landscapes, including mountains, ocean- and sea-side coastlines, lakes, lavender fields, and forests
A robust public transportation system, both within and between cities
The cultural richness from history to art, to architecture, and beyond
Apart from its beauty, history, and joie de vivre, France offers top-notch universal healthcare and a friendly residency program for long-term visitors, making it a fantastic place to relish the rewards of retirement.
What is the retirement age in France?
The retirement age in France is subject to variation based on one's birth year. A recent reform has come into play for individuals born in 1968 and beyond, elevating the retirement age from 62 to 64.1
While this might not seem shocking in the US where the full retirement age is 67 for those born after 1960, it stirred up significant controversy when implemented in early 2023 after bypassing a vote in the National Assembly.
The decision was met with protests and riots nationwide, embodying the French spirit of defending their right to leisure in the golden years.
Best places to retire in France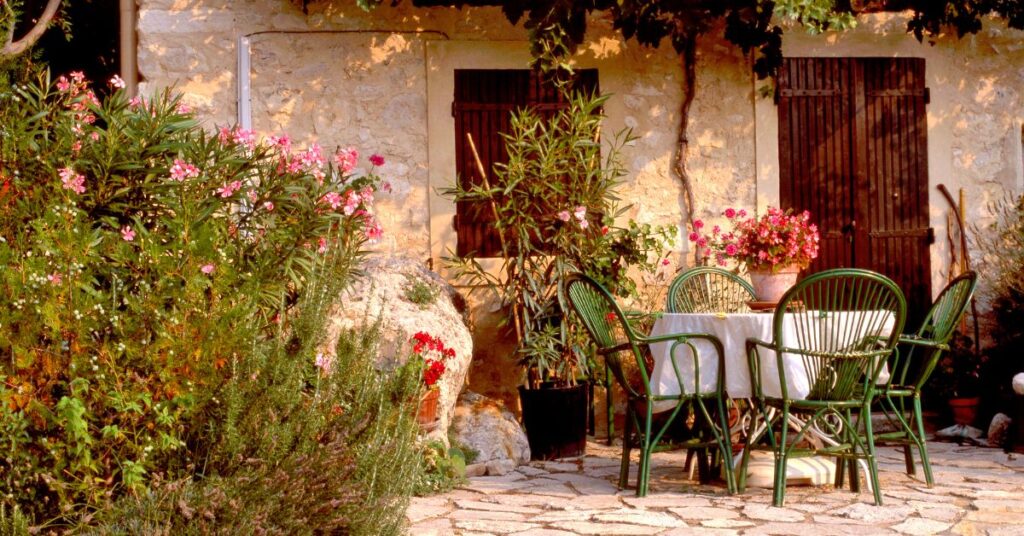 Historically, some of the more popular places for Americans to retire in France include:
Paris: With its rich cultural offerings, international community, and numerous green spaces, Paris holds an allure for retirees seeking cultural enrichment and city living.
Brittany: Coastal beauty, charming villages, and a mild climate characterize Brittany, offering a serene retirement setting.
Provence: Provence is known for its sunny Mediterranean weather, and stunning landscapes, including lavender fields, vineyards, and olive groves.
If you're looking for something a little more up-and-coming, however, you might consider:
Occitanie: Situated in the southwest, Occitanie boasts a blend of Mediterranean beaches, historic cities like Toulouse, and picturesque villages.
Dordogne: Tranquil and picturesque, Dordogne showcases natural beauty and a laid-back ambiance, ideal for those seeking a peaceful retirement.
Alsace: Nestled along the German border, Alsace enchants with its charming villages filled with half-timbered houses (which inspired the animation for Disney's Beauty and the Beast), wine culture, and renowned Christmas markets in the cosmopolitan city of Strasbourg.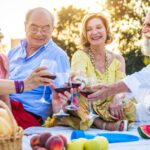 Related: The 14 Best Countries to Retire in 2023 for Americans Abroad
What is the equivalent of a retirement visa in France?
While France does not offer an official retirement visa, there is a common route for US citizens to obtain a visa that will allow them to come to France and settle long-term.
In most instances, retirees moving to France will apply for a VLS-TS Visiteur, or Long Stay Visitor Visa equivalent to a residence permit, which must be validated online within three months of arrival.2
Application requirements for a long-stay visa in France as a US retiree
To initiate the process of obtaining a Long Stay Visitor Visa, you will need to schedule an appointment at a Visa Facilitation Services (VFS) center. During this appointment, you'll be required to present documentation related to your identity, the purpose of your stay, your accommodation, and travel health insurance. You'll also need proof of sufficient financial resources to cover you during your stay, which should meet or exceed France's minimum wage, known as the SMIC. The SMIC is currently €16,214 net per year.3 You can find personalized information regarding your situation by utilizing the French government's Visa Wizard tool.4
The visitor residency status is subject to renewal within France and will evolve into a residency card, or carte de séjour, upon your first renewal.5
After five years of continuous residency in France, you may be eligible for a 10-year residency card.6
What is the processing time for the French long-stay visa?
Visa applications are typically processed within about 15 days,7 but you'll need to factor in the time it takes to schedule an appointment and gather and complete the following documents:
A passport containing at least two blank pages with a validity period of at least three months longer than the expiration date of your requested visa
ID photograph
Pension certificate
Promise not to exercise any professional activity while in France
Proof of funds
Proof of accommodation (a property deed, tenancy agreement, certificate from your host, reservation, etc.)
Travel health insurance for a minimum amount of €30,000
For answers to any other questions related to the visa application, you can refer to this official FAQ.
Healthcare in France for US Expats
France's exceptional healthcare system is universally accessible to all residents, including those with long-stay visitor visas who have demonstrated three months of continuous residency.8
Recognized as one of the best in the world, the French system is funded through a combination of social security contributions, central government funds, and a modest patient contribution. Typically, medical visits to professionals practicing in sector 1, or those who charge a fixed fee without exceeding the government's social security agreement, are eligible for a reimbursement rate of 70%.
For instance, a visit to a General Practitioner in sector 1, priced at €25 for a consultation, would result in a reimbursement-adjusted payment of €7.5.
Note for retirees:
Gaining enrollment in France's healthcare system can be a slow process. For more information, check out Ameli, the French government healthcare website. (9)
How much does it cost to retire in France?
While personal preferences such as retirement destination and standard of living will come into play here, France can be an affordable place to spend your leisure years. The cost of living in France is, on average, around 9% lower than in the United States, and rent is a whopping 51% lower than in the US.10
Excluding rent, the estimated monthly cost of living in France is under €1,000 for a single person and over €3,000 for a family of four. Rent costs, unsurprisingly, vary depending on where and how you choose to live. A humble home in the countryside won't set you back the same way as a palatial Parisian penthouse, where you can count on spending upwards of €30 of monthly rent per square meter.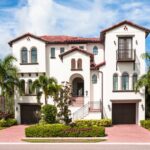 Related: What Americans Need to Know about Buying and Selling Property Overseas
What is the average income in France?
France's minimum wage, as previously mentioned, is €16,214 net (€20,814.73 gross) annually, equivalent to €1,383.09 net per month.11
The average salary in the private sector exceeds this, standing at around €2,524 net per month.12
Retiring in France on Social Security: Considerations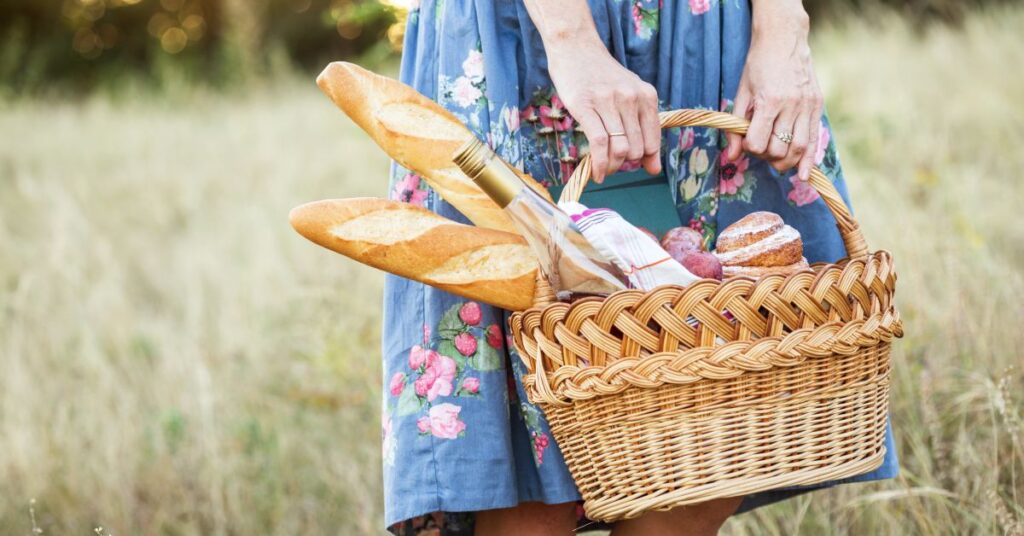 Americans who scoff at the low salaries in France will likely be taken aback by the fact that French retirees tend to be better off than their American counterparts in the US. The average income in France exceeds the average annual Social Security benefit for 67-year-old Americans in 2023 ($1,924.60/month).13
While sustaining a lifestyle solely on social security might pose challenges depending on your chosen retirement location, the fact that this allowance still exceeds France's minimum wage ensures its feasibility as a potential retirement income source.
Do Americans pay taxes in France?
Americans living in France as retirees are subject to taxes by both the French and US governments, but don't worry — that doesn't necessarily mean you'll be taxed on the same income twice.
France Taxes
French residents are obligated to report their worldwide income on their tax return. But, don't fret, declaration doesn't necessarily entail payment.
Article 18 of the tax treaty signed between the United States and France establishes that pensions are taxable only in the source state of that income, so U.S.-source retirement benefits remain taxable only in the United States.14 That said, benefits must still be reported on your French tax return to calculate your tax rate.
When is the French tax season?
Tax filing in France kicks off in April, with deadlines ranging from mid-May to early June for paper submissions compared to online submissions.
During your first year of tax filing in France, you will use a paper form, which is notably shorter and less complex compared to the IRS forms.
Here's a helpful tip: Pay close attention to the section involving the declaration of your foreign bank accounts. While minimal information is required, many individuals overlook this detail, putting themselves at risk of financial penalties. Unlike the FBAR, there is no minimum balance for reporting.
Once you have filed for the first time, you will receive a fiscal number and online filing password for future submissions. This streamlined process grants you the convenience of online filing in subsequent years.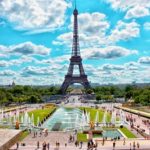 Related: Taxes in France for Americans – A Guide
US Taxes
All US citizens and permanent residents — even those living abroad — are subject to taxation on their worldwide income, as long as they meet the minimum income thresholds. There are tax breaks that can offer relief for expat retirees, however, such as the Foreign Tax Credit (FTC).
The FTC allows US expats to essentially subtract what they have paid in income taxes to a foreign government from what they owe to the US government (though as with all things US-tax related, it's not quite that simple). For a full breakdown of US expat tax considerations, review our step-by-step guide.
References
1. À partir de quel âge un salarié peut-il partir en retraite ? | Service-public.fr
2. Visa de long séjour (séjour de plus de 3 mois à 1 an) | Service-public.fr
3. Smic (salaire minimum de croissance) | Service-public.fr
5. Carte de séjour temporaire "visiteur" d'un étranger en France | Service-public.fr
6. Carte de résident de longue durée-UE (étranger en France depuis 5 ans) | Service-public.fr
7. Visa application process – France-Visas
8. Assurance maladie d'un étranger en France | Service-public.fr
9. English pages | ameli.fr | Assuré
11. Smic
12. Les salaires dans le secteur privé en 2021 – Insee Première – 1938
13. What Is the Average Social Security Benefit at Every Age?
14. Convention between the Government of the United States of America and the Government of the French Republic