IRS Releases New Cryptocurrency Reporting Form 1040 Guidance
10/17/2019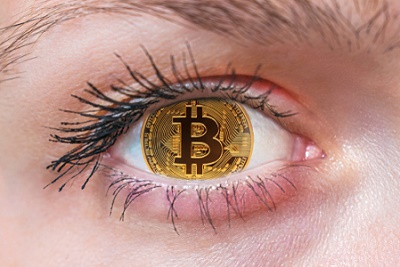 Following recent news that the IRS wrote to over 10,000 Americans (including expats) whom they believe hold Bitcoin or other virtual or cryptocurrency accounts informing them that they may owe tax, the IRS provided new guidance last week on how to report cryptocurrencies and in what circumstances they may be liable to taxation.
Furthermore, the IRS has released a new draft of Form 1040 Schedule 1 which newly includes a question relating to virtual currency holdings and transactions.
Virtual currency reporting background
All American citizens and Green Card holders, including expats, are required to file US taxes each year, reporting their global income.
Many expats in particular have Bitcoin or other virtual currency accounts, either as investments, or as a means of making or receiving payments.
For many years, the IRS didn't provide much guidance regarding how virtual currency holding should be reported or taxed, however this year they have provided updated guidance.
Earlier this year, the IRS released guidance saying that they considered Bitcoin and other virtual currencies to be assets rather than currencies. The implications of this were that foreign registered virtual currency accounts don't need to be reported on an FBAR (Foreign Bank Account Report, a requirement for many expats who have foreign registered bank, investment, or other financial accounts), however they would potentially need to be reported on Form 8938, depending on the total value of a filer's foreign registered financial assets.
Furthermore, if virtual currency is received in lieu of services rendered, it should be reported as income, or if it is sold for a profit or a loss, it may impact capital gains tax calculations in line with other assets.
"Days after the Internal Revenue Service (IRS) released two new pieces of guidance for taxpayers who engage in transactions involving virtual currency, the IRS announced another compliance measure: a checkbox on form 1040" – Forbes
Cryptocurrency new guidance
The new cryptocurrency guidance issued last week covers three areas:
– The tax liabilities created by cryptocurrency forks. The guidance says new cryptocurrencies created from a fork of an existing blockchain should be treated as ordinary income equal to the fair market value of the new cryptocurrency when it is received. Furthermore, if your cryptocurrency went through a hard fork, but you did not receive any new cryptocurrency, whether through an airdrop or some other kind of transfer, you don't have taxable income.
– How to calculate taxable gains when selling cryptocurrencies. This can be complex due to the different times coins may have been bought at and the different ways of buying them (e.g. through an exchange, peer-to-peer etc). The new guidance states that the fair market value of cryptocurrency bought through an exchange should include all fees and commissions etc, while for coins bought or sold in other ways a crypto price index can be used. It's possible to identify when a coin was bought and sold through it's unique digital identifier (e.g. a private key), so filers should calculate capital gains and losses for each coin if required.
– The acceptable methods for valuing cryptocurrency received as income. This should be calculated by summing up all the money spent acquiring the cryptocurrency, including fees, commissions and other acquisition costs, in U.S. dollars.
Change to Form 1040
The IRS also released a new Form 1040 schedule 1 draft last week ,which now includes the question:
"At any time during 2019, did you receive, sell, send, exchange, or otherwise acquire any financial interest in any virtual currency?"
Filers can input further information in the Additional Income and Adjustments to Income fields below if necessary.
The IRS can now access information from many virtual currency exchanges, and their access is likely to increase over the coming years, so it's always advisable to be honest, transparent and accurate when reporting cryptocurrency holdings and disposals to the IRS.
The new Form 1040 is still in draft form, so it may yet change before 2020 tax season (for 2019 tax year).
How can expats who are behind with US tax filing catch up?
Expats who are behind with their US tax filing because they weren't aware that they had to file from abroad can catch up without facing penalties under an IRS program called the Streamlined Procedure so long as they do so voluntarily (i.e. before the IRS prompts them).
Expats with any doubts or questions about their US filing obligations, including cryptocurrency reporting, should seek advice from an expat tax specialist at their earliest opportunity.