The Best Places to Retire in the World in 2022
03/03/2022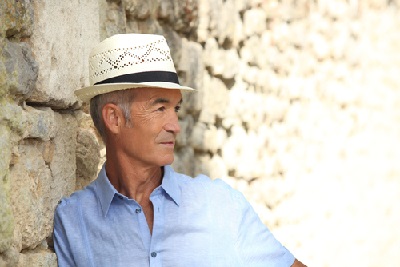 A recent study suggests at least 12 percent of Americans have considered living abroad in older age and retirement, but often a myriad of distractions in our ever demanding world get in the way. With more than half a million retired American expats collecting social security benefits outside the US, it's clear many push past these barriers making their dream a reality.
Whether you'd like to retire abroad to escape the high cost of living, or you're seduced by the idea of a thriving metropolis with exotic cultures at your fingertips, the best places for your retirement abroad will depend on a few factors, as well as personal preferences.
The happiest expat retirees report that what they love most about their new homes is the thrill of experiencing a new culture, marveling at a new culture's language, food, music, traditions, and making new connections and friendships with locals and fellow expats alike.
In fact many countries have created incentives designed to encourage expats to come and stay, including offering tax breaks and special discounts for foreign retirees.
Cost of living is just one of the many components you should consider when designing your new life abroad, though. In fact, planning your move will require you to become an expert researcher, and International Living is one of the best resources. They have released an extensive Annual Global Retirement Index for 2022, compiled from hundreds of real life experiences. This article will cover what we think are 5 of the best places to retire in the world based on a few different factors including cost of living, climate, fitting in, benefits and discounts and visas.
The top 5 places to retire abroad
5. France
A place like no other,France shares borders with 11 countries, making it very connected to the rest of Europe. Full of culture, stunning landscapes, and with food and wine second to none, you may think retiring in the bright lights of Paris or the beach towns of the Cotes d'Azur is out of your reach. But you may be surprised to know that there are many affordable regions within France where you can buy two bedroom homes for less than $250,000. In fact, housing prices in France on average are 34% less than in the United States, with property taxes one tenth of what you'd pay at home, making southern central France a hotspot for American expat retirees. One more reason to consider France is their healthcare is accessible to all residents, including foreigners and expats.
"The happiest expat retirees report that what they love most about their new homes is the thrill of experiencing a new culture, marveling at a new culture's language, food, music, traditions, and making new connections and friendships with locals and fellow expats alike."
4. Portugal
If you're looking for charm, pristine beaches and a lively metropolitan capital, look no further than Portugal . If the thought of learning a new language seems daunting, you will be happy to learn that English is taught in all schools starting in 6th grade, so most Portuguese people speak some English. The government even offers free Portuguese classes as an incentive for immigrants to move to Portugal. The cost of living is low in proportion to other countries, and Portugal has tax incentives that make retirement even easier for Americans.
3. Spain
As a culturally diverse country populated by museums and galleries with a healthy Mediterranean cuisine contributing to a longer life span, it's no wonder Americans flock to retire in Spain. Spain ranks in the top 10% of the safest countries in the world, and their healthcare system is one of the best in Europe. The financial crisis that hit Spain nearly a decade ago brought real estate prices significantly lower, making the cost of small homes and apartments a big incentive for retired expats. The siesta tradition is alive and well in much of Spain, giving everyone a little break in the heat of the afternoon. This makes for a relaxed pace of life, a welcome change for Americans moving abroad to retire.
2. Costa Rica
Costa Rica is known as the Switzerland of Central America with an excellent education system creating a first world literacy rate and health care access for all citizens and legal residents. Best known for its natural beauty, Costa Rica is home to one of the five Blue Zones where people live longer, and it has a commitment to the environment with nearly a quarter of its land designated as protected national parks and wildlife refuges. Expats love the warmth of the people, who enjoy sharing their culture, traditions and food with foreigners. There is also a very welcoming expat community that many expat retirees find helpful in acclimating to their new life, finding it easy to fit in.
Another major pro that retired expats have reported is that they are living a healthier lifestyle in Costa Rica. The cost of living too is a huge bonus with a couple being able to live comfortably on $2500 per month.
1. Panama
Rated number one on many lists of best places to retire and clocking in first place for the 11th year in a row in 2022's International Living Global Retirement Index for good reason, Panama's benefits are hard to top. They use the U.S. dollar as their currency, and the healthcare system is one of the best in the world. Private health care exists if you can afford it, but Panama also provides a universal public option that is also good quality. Panama also has a well known Pensionado program, making it easy for retired expats to become a legal resident if your pension is at least $1000 a month. Pensionado visa holders also get significant discounts on medical bills, energy bills, airline tickets, and even 50% of entertainment. Geographically, it's only a three hour flight from Miami. Panama has two mountain ranges that run down its center both east and west, and beautiful pacific beaches, or you can head to the Caribbean side and explore some of Panama's incredible islands. Panama is home to an estimated 30,000 Americans, making for a thriving expatriate community. Locals and expats alike welcome new residents with open arms.
Wherever you choose to retire abroad, don't forget to file your US taxes. The US requires all Americans to file US taxes on their global income, wherever in the world you live.When you file though, you can claim IRS provisions to avoid double taxation, but always seek advice from a US expat tax specialist as part of your planning to ensure you keep up with US filing requirements while paying the minimum tax possible.