The 7 Best Places to Retire Outside the United States
09/20/2022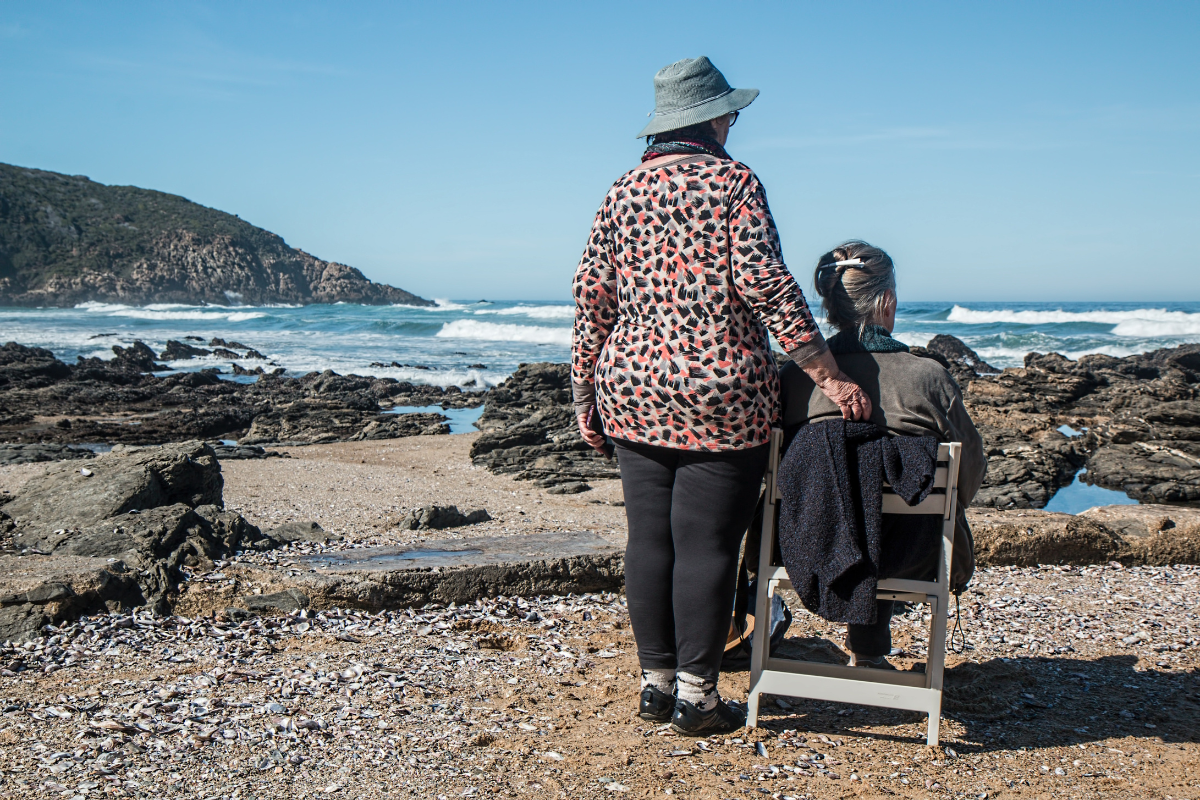 Many Americans want to retire overseas, whether it's to enjoy a higher quality of life or discover a new culture.
In fact, according to a survey by the Aegon Center for Longevity and Retirement, over 1 in 10 US workers aspire to retire abroad.
But with so many options for where to call home once you officially reach retirement, the question of where to go is a big (but fun!) topic to explore.
To help you out, we highlight (in no particular order) the seven best countries to consider as you plan for retirement.
…
Here's a quick look at the rundown:
To provide some fundamental factors that may drive your decision when considering moving abroad, we'll detail important information on each country's cost of living, healthcare system, safety, and retirement visa requirements to help you choose the right place for you. 
Let's dive in!
1. Panama
This Central American country, Panama, frequently ranks as a top retirement option for expats worldwide. The country's warm climate, beaches, modern infrastructure, and stable democracy make it an attractive destination for retirees.
On top of that, Panama is just a three-hour flight away from the US, making it easy for retirees to come back to see their loved ones.
💰Cost of Living:
Retired couples should be able to comfortably live in Panama with a pension income of $1800 – $3000 per month, depending on where they live – whether city or countryside.
According to Jessica Ramesche, US expat living in Panama City and editor at
International Living's Panama section, rent for a two-bedroom apartment in a central area would cost you around $1000 to $1500 per month. In the countryside, it could go as low as $500. US expats can also expect to spend $400 to $500 per month on food at the supermarket.
🏥 Healthcare:
Panama's Social Security System and Ministry of Health fund its free healthcare system. You also have access to private hospitals in Panama, which are affordable on a US income. Many medical procedures in Panama can cost you ½ to ¼ of what you'd typically pay in the US.
Legal residents above the age of 55 for women and 60 for men also benefit from 20% off prescription medications.
🚨 Safety:
Panama ranks as the safest country in Central America. However, expats should watch out for petty crimes, such as pickpocketing.
🗺️ Retirement Visa Requirements:
To qualify for retirement in Panama, you must prove that you have a monthly pension income of at least $1000. Other required documents include a health certificate, a passport, and a statement about your personal background from a Panamanian lawyer.
Learn more: Retire in Panama — Embassy of Panama
2. Costa Rica
Costa Rica is another Central American country that's popular among American retirees. Its landscapes, such as islands, volcanos, jungles, and forests, make Costa Rica home to some of the most beautiful vistas on Earth.
Costa Rica is also known for its "Pura Vida" mentality, which encourages a more laid-back and healthful approach to life.
💰Cost of Living:
Depending on your lifestyle, $1600 to $2000 per month should suffice when living in Costa Rica. Note that high taxes on imported items can make some goods more expensive than in the United States.
🏥 Healthcare:
The World Healthcare Organization (WHO) ranks Costa Rica's healthcare system as the 36th best in the world, above the United States. Residents can pay around 7% to 11% of their monthly income to Costa Rica's universal healthcare program or go to private clinics.
🚨 Safety:
The 2020 Global Peace Index ranks Costa Rica as the 32nd safest country out of 163 nations. While there's little to fear, retirees must use common sense in Costa Rica (i.e. keeping a close eye on their belongings).
🗺️ Retirement Visa Requirements:
There's no minimum age required to qualify for the retirement visa. Expats that want to retire in Costa Rica must have a monthly pension income of at least $1000 per month.
Learn More: Requirements for temporary residence in Costa Rica | Embajada de Costa Rica en DC
3. Portugal
Portugal is a first-world country in Southern Europe with a cost of living that's 33.5% lower than the US.
The country has won many world travel awards each year for its exotic landscapes. In recent years, expats have flocked there to enjoy Portugal's beaches and mild climate. And while it might be a small country geographically speaking, Portugal remains the 11th biggest wine producer in the world.
💰Cost of Living:
Compared to other countries in Western Europe, such as Switzerland and Germany, Portugal is quite affordable for American retirees. You can live comfortably in Portugal with a monthly pension income of $2000 – $3000.
🏥 Healthcare:
Portugal offers universal healthcare to all its residents. You may have to pay some fees when visiting your family doctor or an emergency room, but the costs typically never surpass more than 20 euros.
🚨 Safety:
Portugal is a very safe country. According to the 2021 Global Peace Index, the country ranks as the fourth most peaceful country in the world.
🗺️ Retirement Visa Requirements:
In order to qualify for permanent residency in Portugal, you'll have to jump through a few hoops which require some planning.
First, you'll need to apply for a temporary residence visa that allows you to stay in Portugal for 120 days and prove you have a monthly income of at least $1070. While holding a temporary residence visa, you must next apply for a two-year permit.
You'll then need to renew this two-year permit until you've lived in the country for five years. With five years of residence, you'll be eligible to apply for permanent residency!
Permanent residency can also be obtained through Portugal's Golden Visa program. To qualify for the program, you'll need to purchase a property in Portugal valued at least €500,000, be above 18 years of age, and have a clean criminal record.
Learn More: Portugal Retirement Visa – Requirements and How to Apply.
4. Malta
Malta is a tiny southern Mediterranean country that offers warm weather and sun year-round for retirees.
Malta consists of five different islands, though only two of them are inhabited. The country is home to clear blue waters and some of the oldest temples in the world, such as the Megalithic Temples of Malta.
Various civilizations such as the Arabs, Romans, and Phoenicians made their mark on Malta contributing to a diverse and vibrant culture. And since Malta was part of the British Empire for 150 years, the Maltese widely speak English.
💰Cost of Living:
On average, the cost of living in Malta is 16.20% lower than in the United States. Americans should expect a budget of around $2500 – $3500 to live comfortably.
🏥 Healthcare:
According to the World Health Organization (WHO), Malta has the fifth best healthcare system in the world. Residents can choose between Malta's free public system or pay private care insurance.
🚨 Safety:
Malta is one of the safest countries in the EU, but retirees should still watch out for petty crimes such as pickpocketing.
🗺️ Retirement Visa Requirements:
To qualify for the Malta Retirement Program, you must have a pension that represents 75% of your annual taxable income. You'll also have to pay a €2,500 fee to register.
Learn More: Thinking of moving to Malta?
5. Mexico
With its proximity to the US border, Mexico is a go-to destination for US expats that want to spend their golden years in a country with warm weather, welcoming people, and rich cuisine – all at an affordable cost.
💰Cost of Living:
Mexico's cost of living is half that of the US. Expat couples can expect to live comfortably with a budget of $1500 – $2500 per month, sometimes even less depending on their lifestyle and where they live.
🏥 Healthcare:
US retirees have access to Mexico's public-funded healthcare system. Retirees can also pay for a private insurance plan which costs around $100 – $300 per month.
🚨 Safety:
Mexico does have a high crime rate including gang violence between cartels. However, the crime tends to be far away from the tourist areas, where many retirees like to live in Mexico. Also, gang warfare in Mexico generally only involves people engaged in gang activity.
Like other Latin American countries, be sure to watch your belongings and use your common sense when outside.
🗺️ Retirement Visa Requirements:
US expats who want to live in Mexico for retirement can apply for a Mexican Permanent Visa. To qualify for the program, retirees must have proof of a monthly pension income of at least $2,500.
Learn More: I want to live permanently in Mexico as a retiree or through family union. What visa do I need?
6. Ecuador
If you're looking for a country where you can retire comfortably with $800 per month and experience one of the most ecologically diverse places in the world, then Ecuador might be for you.
The go-to city for US retirees in Ecuador is Cuenca, which also happens to be a UNESCO World Heritage site. Ecuador uses the dollar, so US retirees won't have to worry about foreign exchange rates.
💰Cost of Living:
Ecuador is more than 50% less expensive than the US. $800 – $1500 per month should be enough for US retirees to live comfortably in the country.
🏥 Healthcare:
All residents of Ecuador have access to Ecuador's universal healthcare system. Bloomberg ranks Ecuador as having the 47th best healthcare system in the world, above the US.
🚨 Safety:
Crime rates are relatively high in Ecuador, and expats must always watch their belongings. Outside of crime, there's also a risk of natural disasters as volcanic eruptions and earthquakes are not uncommon in Ecuador.
🗺️ Retirement Visa Requirements:
To qualify for Ecuador's retirement visa, you must have proof of a monthly income of at least $800 and a clean criminal record.
Learn More: Ecuador Retirement Visa
7. Uruguay
Uruguay is another South American country that provides an affordable cost of living, a warm climate, a stable economy, beautiful beaches, and low taxes.
💰Cost of Living:
While Uruguay is more expensive than other South American countries, it remains affordable for US expats and retirees. Residents of Uruguay should expect to spend around $2500 – $3000 to live comfortably in the country.
🏥 Healthcare:
Uruguay provides all residents access to its universal healthcare system. Uruguay also has its private, Mutualista plans that cost a monthly subscription of $100/month to access private healthcare facilities.
🚨 Safety:
Uruguay is the safest place in South America. According to the 2021 Global Peace Index, the country is the 46th safest place in a list of 163 nations.
🗺️ Retirement Visa Requirements:
You need proof of monthly income of $1500 to qualify for Uruguay's pensioner (pensionado) visa and a clean criminal record.
Learn More: Uruguay Retirement Visa – Eligibility and Requirements
Prepare Your Retirement With Complete Peace of Mind
There are a lot of factors that go into choosing the best country overseas for your retirement.
First, think about your cost of living. What type of lifestyle do you want to live? What is your budget when you move overseas?
Next, think about your ideal climate. Do you want to enjoy the fresh mountain air? Then, Cuenca, Ecuador, may be the perfect place for you. Instead, if you want to spend your remaining years relaxing on the Beach, Playa Del Carmen, Mexico, could be your best option.
Don't forget about your taxes! Even if you are living abroad, US expats must file an annual tax return with the IRS (even if you don't owe any money!). If you need help navigating your tax obligations when retiring abroad, our team of experts is here to help!