US Expat Taxes for Americans Living in Italy – What You Need to Know
10/18/2021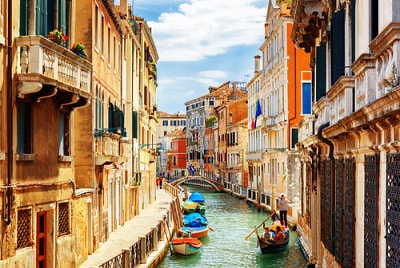 There are an estimated 169,000 Americans living in Italy.
Living in Italy is an incredible experience for a multitude of reasons: the history, the culture, the cuisine, the wine, the architecture, and the countryside to name but a few. As an American expatriate living in Italy though, what exactly do you need to know regarding filing US expat (and Italian) taxes?
All US citizens and green card holders are required to file a US federal tax return and pay taxes to the IRS, regardless of where in the world they live or their income is generated. The good news is that there are IRS provisions that can be claimed to mitigate double taxation.
US taxes – what you need to know
If your annual income is more than $12,400 (in 2020, or $12.550 in 2021), or just $400 for self-employed individuals, or just $5 for Americans married filing separately with a foreigner, then you have to file form 1040. While any tax owed is still due on April 15th, expats get an automatic filing extension up until June 15th. This can be extended further until October 15th.
If you have have financial assets registered outside the US worth over US$200,000 per person, you also need to file Form 8938 to declare them.
If you have more than US$10,000 in aggregate in foreign financial accounts, including all of your bank and investment accounts, at any time during the tax year, you should also file FinCEN form 114, better known as an FBAR (Foreign Bank Account Report).
"Italy's tax authorities have targeted Italian companies and multinationals operating locally for evading taxes, especially those using holding companies based in other countries, such as Luxembourg and Ireland, as they seek to repair public finances hit by a weak economy."
– (The Wall Street Journal).
Thankfully, there are several ways in which Americans living in Italy can reduce their US tax bill (most often to zero). The two primary ones are the Foreign Earned Income Exclusion, which allows you to exclude the first around US$110,000 from US income tax if you can demonstrate that you are resident in Italy, and the Foreign Tax Credit, which gives you a dollar tax credit for every dollar of tax you've already paid in Italy.
The Foreign Tax Credit is typically a better option if you pay more tax in Italy than you would owe in the US, as you can carry the excess tax credits forward for future use.
The United States – Italy Tax Treaty
The United States – Italy Tax Treaty covers double taxation with regards to income tax, corporation tax, and capital gains tax, however, as already mentioned the benefits are limited for most American expats living in Italy. The treaty does ensure though that no one will pay more tax than the higher of the two countries' tax rates, and it also defines where taxes should be paid, which normally depends on where the income arises.
The way the treaty allows US expats to avoid double taxation on their income taxed in Italy is by allowing them to claim US tax credits when they file their US tax return to the same value as Italian income taxes that they've already paid.
For income arising in the US, Americans in Italy can claim Italian tax credits against income US taxes paid to the IRS.
To claim US tax credits against Italian taxes paid, expats must file Form 1116 when they file their federal tax return. By doing this, the vast majority of US expats in Italy won't end up owing any US income tax.
The US – Italy Tax Treaty also allows the Italian government to send US expats' Italian tax information directly to the IRS, as well as their Italian bank and investment account details and balances.
Some Americans in Italy, for example students and trainees, and professors and teachers, and some retired expats, may be able to claim a provision in the United States – Italy Tax Treaty (besides claiming US tax credits). Expats should consult a US expat tax specialise to check. Expats who can claim a provision in the treaty can do so by filing IRS Form 8833.
The US-Italy Totalization Agreement
A separate agreement called a Totalization Agreement helps US expats in Italy not to pay social security taxes to both the US and Italian governments. Expats' contributions made while in Italy can be credited to either system. Which country they pay depends on how long they will be living in Italy.
Italian taxes – what you need to know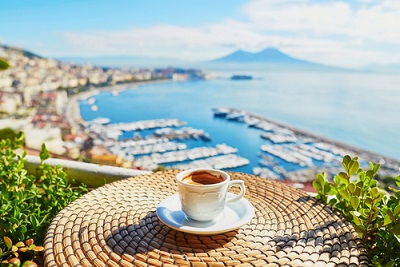 Americans must file an Italian income tax return if they are registered as a resident, or if they have a residence in Italy, or if Italy is the principle center of their business, economic, or social interests. Expats who work in Italy will have their income tax deducted at source, and if this is their only income, they don't in fact need to file an Italian tax return. Expats who do need to file should do so by July 23rd, with any tax due payable by June 30th. If they have any assets outside Italy, they must also file a monitoring return, though these assets aren't currently taxed. Italian penalties are harsh for late filing and payment.
The Italian equivalent of the IRS is called the Agenzia delle Entrate.
Income tax rates currently range from 23% to 43%.
There are also regional and municipal income taxes.
Charitable contributions, family allowances, social security contributions, alimony, a proportion of medical expenses, some interest paid for loans for real estate (principal residence only), and a proportion of secondary tuition expenses are all deductible.
Catching up
Expats in Italy who are behind with their US tax filing because they were unaware that they had to file from abroad can catch up without facing penalties under an IRS amnesty program called the Streamlined Procedure, so long as they do so before the IRS contacts them about it.
We strongly recommend that if you have any doubts or questions about your tax filing situation as a US expat living in Italy, that you contact an expat tax specialist.