FBAR – FinCEN Form 114 Explained
09/06/2016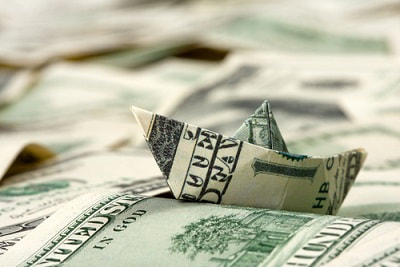 The Foreign Bank Account Report, or FBAR, is a filing requirement for Americans with financial accounts abroad. Although it has existed since 1970, enforcement has intensified over recent years as the US has increased its focus on retrieving taxes from US citizens' money and investments abroad.
Who has to file?
All American citizens and green card holders (including people with a right to US citizenship that they've never exercised) who have foreign financial accounts abroad with an aggregate total balance of $10,000 dollars at any time during the tax year have to file an FBAR. This means that if someone had four different foreign financial accounts each containing $2500 at one point during the year, they would have to file an FBAR declaring all of their foreign financial accounts, as the aggregate total balance would be $10,000.
Americans who are joint-account holders, as well as those with signatory authority over accounts with balances that meet this threshold, must also file, as must US companies, trusts and estates that have foreign financial accounts with balances that meet the threshold.
What are the requirements?
FBARs must be filed by April 15th, however US expats get an automatic extension until June 15th, which can be extended further until October 15th. These are the same filing dates as for regular federal income tax returns.
The FBAR form is FinCEN form 114, and it must be filed online.
Following filing, you are also required to keep the following information relating to the declared accounts for six years following filing:
• The name on each account
• The account numbers
• The name and address of the foreign institution(/s) where the accounts are held
• The types of account
• The maximum value of each account during the relevant tax year
"If you have a financial interest in or signature authority over a foreign financial account, including a bank account, brokerage account, mutual fund, trust, or other type of foreign financial account, exceeding certain thresholds, the Bank Secrecy Act may require you to report the account yearly to the Internal Revenue Service " – the US Treasury
What kinds of accounts must be declared?
All foreign financial accounts must be declared if they contain a total of more than $10,000 at any time during a tax year. Foreign financial accounts include checking and saving accounts, overseas mutual or pension funds, stock, securities and options funds held in a foreign financial institution (such as a stock brokerage or investment house), and foreign-issued insurance policies with a cash value. Note that foreign hedge funds and private equity funds currently don't have to be reported on FBAR.
What happens if I don't file?
Penalties for not filing FinCEN form 114 are steep, starting at a $10,000 fine for each year of non-wilful non-compliance (including for incomplete or inaccurate returns), and ascending to either a $100,000 fine or half the balance of the accounts in question (whichever is greater) for each year of wilful non-compliance.
Worse news, the IRS has signed up around 200,000 foreign financial institutions to share their American account holders' account details, so the IRS knows who should be filing FBARs, meaning that if you don't report voluntarily, they may well come knocking.
What if I haven't been filing FBARs because I didn't know I had to?
If you haven't filed because you didn't know that you had to, the IRS has an amnesty program called the Streamlined Procedure which allows you to catch up on your filing without paying penalties. You simply have to file your last three federal tax returns (if you haven't done so already), along with your last six years of FBARs, and self-certify that your previous non-compliance was non-wilful.
Can you help me with FBAR filing?
Yes, we can. We are experts in all matters relating to US expat taxes, including FBAR filing and the Streamlined Procedure. When using the most appropriate exemptions for their individual situation, most US expats end up paying no tax at all. Get in touch to find out how we can help you. We are ready to listen.