Erin Moran Wins Bright!Tax Global Scholar Award for Young Americans Studying Abroad
01/10/2017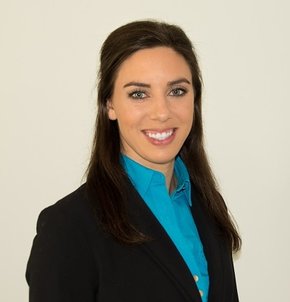 The Bright!Tax Awards Committee is pleased to announce that Erin Moran has been awarded a Bright!Tax Global Scholar award. Erin is a postgraduate student working towards her PhD at University College London's Institute of Education. Erin fended-off over 400 other applicants to claim the latest award.
Erin's journey is as ambitious as it is unique. She is working with a group of mothers of autistic children in Kazakhstan, where a remnant of the Soviet era is that autistic children are considered outcasts from society, and are not currently accepted in schools.
Working with local partners and charities, Erin aims to educate parents of autistic children so that they in turn can educate teachers as to best practices of educating children with autism, with the aim of changing the perceived stigma of autism so that autistic children are ultimately included into mainstream schools.
In Erin's words: "As the mothers of children with autism in Kazakhstan poured out their frustrations to me about the lack of available special education for their children, I felt their longings and desperation and knew that I had chosen my life's work well. Autism was a disability I had seen all too closely as I watched my well-resourced uncle pour money into trying to help my cousin with autism. I often wondered how people with limited resources could cope with such a diagnosis. As the years passed I knew that helping these very special children and their families would play a role in my future, but I could have never guessed my passion for travel would have combined with my heart for autistic children to land me in a town no one has ever heard of in a country most people know little about, Ust-Kamenogorsk, Kazakhstan."
The Bright!Tax Global Scholar Initiative supports exceptional young Americans who are currently studying or who wish to study abroad.
Erin continues: "I would like to thank Bright!Tax for their support in my project. It is greatly appreciated and will help to make a difference for many children and their families."
Scholarships are awarded based on academic achievement, extracurricular activities, engagement with the local community, financial circumstances, and at the discretion of the Bright!Tax Awards Committee. Further details can be found here.
"What Erin is accomplishing is an inspiration to me, and yet more importantly, she will be inspiring countless others – she is giving her gifts to the world."
– Gregory Dewald, Bright!Tax CEO
Gregory Dewald, Bright!Tax founder and CEO, says:
"The Global Scholar Initiative was inspired by an opportunity I had to study abroad in my youth, as well as an awareness that Americans living overseas are the true American ambassadors, shaping perceptions towards Americans and the US around the world. Americans living overseas are the American heroes and pioneers of the 21st century."
He continues: "Erin's story is both compelling and heartwarming. What Erin is accomplishing is an inspiration to me, and yet more importantly, she will be inspiring countless others – she is giving her gifts to the world. Erin's mission is good and noble and we encourage her, with our support, to do great things. And we know she will."