FBAR Filing Date Change for 2017
12/22/2016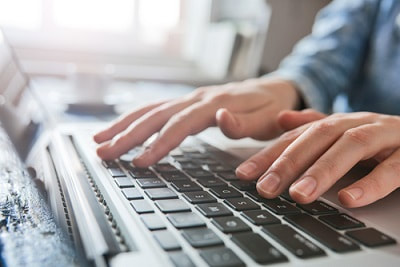 Since 1970, all Americans have been obliged to report their Foreign Financial Accounts, including any they have signatory authority over, if their accounts contain an aggregate total of over $10,000 at any time during a tax year.
This filing obligation is commonly known as the Foreign Bank Account Report, or just FBAR.
For many years FBAR filing was rarely enforced though, however since the 2008 financial crisis, as part of its drive to reduce the national deficit, the government has been clamping down on overseas tax evasion. One aspect of this has been stepping up FBAR enforcement.
FBAR reporting disproportionately affects Americans living abroad, of whom there are an estimated nine million in total around the world. In particular, because the $10,000 threshold has never been raised, millions of expats have been unknowingly dragged into a reporting requirement originally intended only for the most wealthy. As such, millions weren't aware of their obligation to file.
Worse still, penalties for not filing or for incomplete FBAR filing are incredibly steep, starting at $10,000 for each year an FBAR should have been filed for non-willful non-filing, and increasing to $100,000 or half the balance of the accounts that weren't reported, whichever is higher, again applied to each year of non-compliance.
The good news is that in 2014 the IRS introduced a revamped version of its Streamlined Procedure, allowing expats who were unaware of their continued US tax filing requirements, including FBAR, a penalty-free path to compliance.
"A separate news release announced that FinCEN will grant filers failing to meet the FBAR annual due date of April 15 an automatic extension to October 15 each year." – KPMG
You simply have to file your last 3 years' tax returns and your last 6 FBARs, pay any US tax due (which is often none if you are able to claim one or more exemptions for expats, such as the Foreign Earned Income Exclusion and the Foreign Tax Credit), and self-certify that your previous non-compliance was non-willful.
In previous years, FBAR filing dates have been out of sync with federal tax return filing deadlines. For Americans living overseas, their US federal return is due on or before June 15th rather than April 15th, with a further extension available on request to October 15th. These deadlines reflect the additional complexity of US tax filing requirements for expatriates.
The FBAR filing date in previous years had been June 30th, however in February this year this was changed to April 15th, with a further extension available until October 15th. This change in effect serves to synchronize FBAR filing with federal tax return filing.
Last week though, FinCEN, which is responsible for FBAR enforcement, announced that the deadline extension to October 15th will be automatically applied.
In effect this means that the effective FBAR filing date for 2016 tax year is October 15th 2017, and so on in subsequent years.
Please note that the automatic extension to October 15th only applies to FBAR filing. You must still apply to extend your federal tax return filing deadline to this date.
Tax filing requirements for US expats are complex, and we strongly recommend that if you have any doubts or queries about your particular situation that you contact a US expat tax specialist for some advice.