Planning for Americans Citizens in Canada with US IRAs
02/09/2021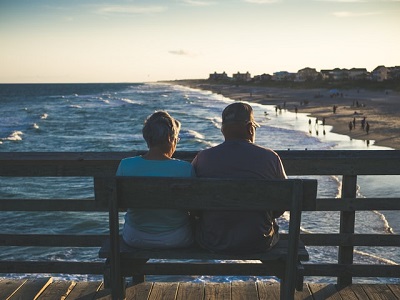 Whether it's Americans who have moved up to Canada, or perhaps US/Canadian dual citizens living in Canada who have received inheritances from US relatives, many Canadian residents have US IRA investment accounts.
Individual Retirement Accounts (IRA) are US-based investment and retirement accounts similar to Canadian RRSPs.
In this article, we will discuss what options Canadian tax residents have when considering what do to with their US IRA accounts.
Option #1 – Cash out the IRA completely
Considering any distributions from the IRA will be fully taxable in Canada and the US (although you won't pay double tax if you claim foreign tax credits when you file) this option is not often suggested. However for IRA accounts with a small balance, and especially those in lower tax brackets, simply cashing out the IRA may make sense.
Option #2 – Leave the IRA in the US
Many Americans simply leave their IRA in the US when they move to Canada. This can work, however, US advisors often don't take into account Canadian tax or financial planning considerations. Most US advisors that manage US IRAs have little or no experience with Canadian tax laws and investment planning. Moving the IRA in-kind to Canada without having to liquidate the account is often a better option for American citizens who have settled permanent in Canada from a planning perspective (more on this below).
Option #3 – Transfer the IRA to a Canadian RRSP
This may be the most popular option when it comes to IRAs owned by Canadian residents, however, often it isn't the best option. Why then, is this the most common advice privided to Americans in Canada with respect to their IRA? It's very simple: transferring an IRA to a Canadian RRSP is really the only option that most Canadian investment advisors have in terms of managing the account.
In most cases, they can't manage the IRA from Canada and therefore need to find a way to move the assets up North. Transferring the IRA into an RRSP is certainly an option, however, it's not a simple process. First, in order to transfer the IRA to an RRSP, the taxpayer will need to have enough Canadian source income to ensure the transfer happens tax-free. The tax treatment of how the IRA is transferred to the RRSP is beyond the scope of this article, however, in general terms, a taxpayer can only transfer IRA money to an RRSP approximately equal to their income for that year.
For example, if you have an IRA worth $500,000 and you have $50,000 of Canadian source income you'll need to transfer the IRA to an RRSP over 10 years to fully transfer the money to Canada. One advantage of transferring the IRA to an RRSP is that eventually when the RRSP is converted to a RRIF, the RRIF payments could be split with a spouse for tax purposes. However, unlike an IRA, the RRSP couldn't be passed on to beneficiaries upon death without being included in the deceased income for that year.
Option #4 – Transfer the IRA in-kind to Canada
This can be the most cost-effective, simple, and strategically sound option. Assuming you use an investment advisor in Canada that can hold US IRAs directly, this can be a preferable alternative to the other options outlined above.
Not only will you be able to consolidate your US investments within Canada, they can be managed from a Canadian perspective, taking into consideration Canadian tax and foreign currency planning. Also, for taxpayers with sizable accounts, this option avoids the burden of transferring the IRA over many years simply to get the account up to Canada.
Phil Hogan, CPA, CA, CPA (Colorado) is a Canadian and US CPA who specializes in Canadian and US cross-border taxation and investment planning. Phil helps clients satisfy their cross-border tax filings as well as assists in planning for their Canadian and US investment accounts. Phil can be reached at phil@philhogan.com.