Thanks to its dedicated retirement visa, pleasant year-round climate, and rich culture and history, Colombia is becoming a top retirement destination for many Americans. Retiring in Colombia can be a great fit for some people, but of course, it's important to do some research beforehand.
Read our guide below for more info on why Colombia is becoming a US retiree hotspot, what the visa application involves, which healthcare options are available, and more.
The allure of Colombia for Americans
Americans have long been captivated by Colombia, both for its positive attributes, such as world-renowned coffee, and its challenging past, including the cartel activity and high crime rates of the 80s and 90s.
Encouragingly, Colombia has undergone a transformation over the past two decades. Government efforts to establish peace with guerilla groups, reduce crime, and improve infrastructure have been largely successful. In turn, violent crime has fallen dramatically.
For years, Colombia has been recognized as a haven for backpackers. However, the country's push to innovate in the past few years has also boosted Medellin's international standing, winning over many foreigners due to its innovative spirit, cultural scene, and award-winning public transportation.
Given Medellin's past as the epicenter of the country's cartel activity, its progress is both significant and commendable. Moreover, as Colombia becomes a more popular travel destination, it is also attracting more long-term expats, including retirees.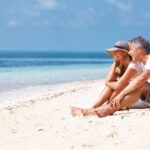 Related: The 5 Best Places to Retire in South America for US Expats
Benefits of retiring in Colombia
Retirees are drawn to Colombia for several reasons, including:
Cost of living: Several estimates put Colombia's cost of living at about 70% less than that of the United States
Climate: Low-lying areas of Colombia generally have a warm, tropical climate, while elevated regions enjoy mild weather year-round
Welcoming environment: Colombia is well-known for its friendly locals, while a robust expat scene facilitates integration into the community
Beauty: From pristine beaches to the Andes Mountains to lush rainforests, there's no shortage of awe-inspiring sites in Colombia
Healthcare: Colombia has an excellent healthcare system that offers high quality at low costs
Culture: A diverse population and fascinating history result in a rich culture known for its art, music, and dance
Travel: Colombia is a great base to travel out of, with international airports in 13 cities
Time Zone: Colombia's geographic location puts it within the US central time zone, making it easy to stay in touch with friends and family back home
Best places to retire in Colombia
While Colombia boasts numerous captivating cities and towns, here are a few top suggestions for Americans considering retirement.
Retiring in Medellin: A lively and cosmopolitan city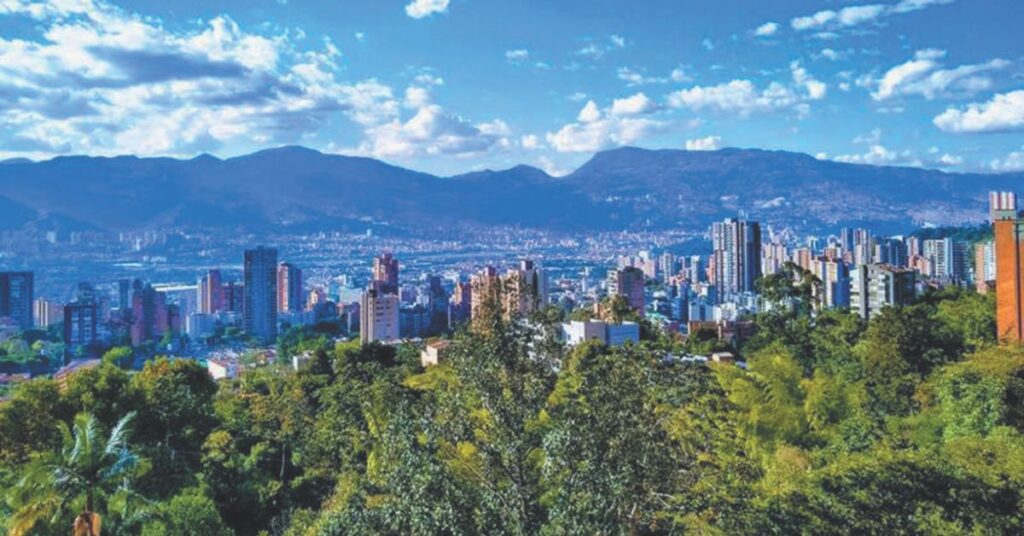 Colombian cities, especially Medellin, once had a negative reputation. Today, however, Medellin is a hub for innovation and creativity. Residents of Colombia's second-largest city enjoy temperate weather year-round, earning it the nickname the "City of Eternal Spring."
Gorgeous mountain views, architecture, and street art make it a visual treat, while local markets, excellent museums, and world-class restaurants ensure you have plenty to do.
Retiring in Santa Marta: A quiet coastal option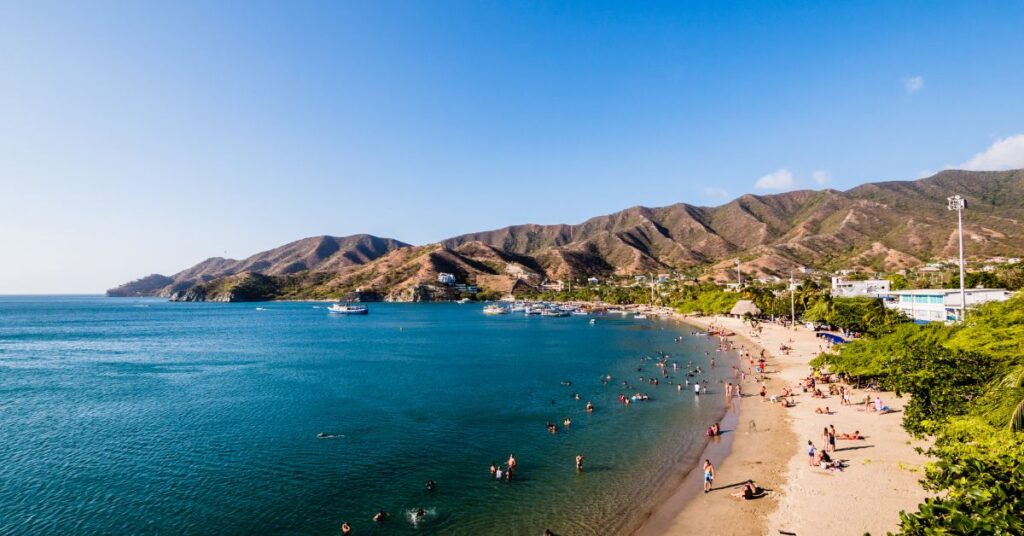 If you prefer a laid-back vibe over the hustle and bustle of the big city, Santa Marta might be just the place for you. White sand beaches with calm, crystal-clear waters lend this port city a relaxed, coastal, and authentically Caribbean feeling. The historic city center, on the other hand, offers beautiful colonial architecture and lively streets, while the nearby Tayrona National Park provides an idyllic natural retreat.
Retiring in Cartagena: A vibrant coastal option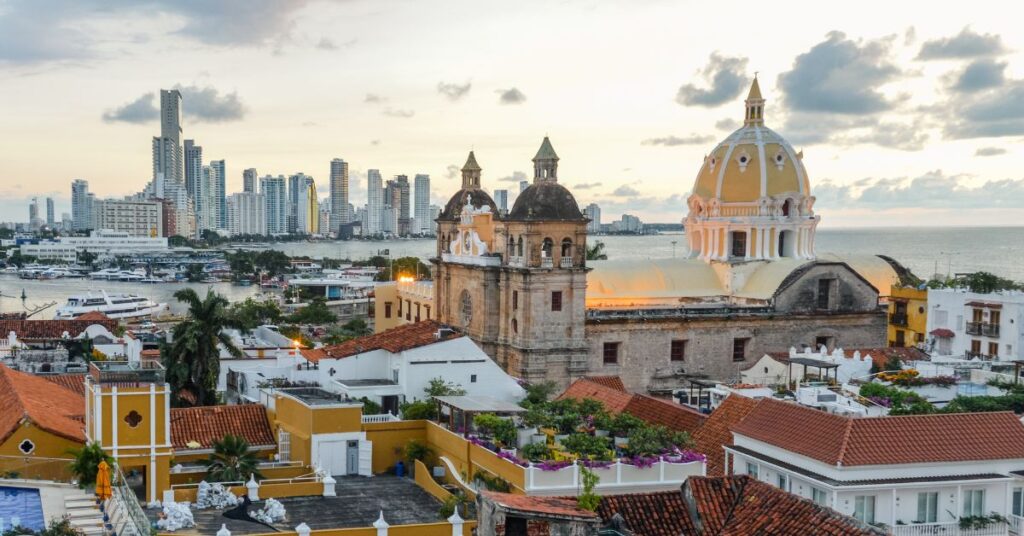 A popular and lively expat destination, Cartagena is a favorite choice for US citizens looking to lean into an established retired expat community. The city is bursting with color and things to do, thanks to an established tourism scene that entices expats and travelers alike with sunset boat rides, food tours, and, of course, salsa dancing. Due to its geographic location, Cartagena is also extremely accessible for US citizens in Florida, with flights from Miami and Fort Lauderdale taking only two hours.
Retiring in Cali: The destination for Colombian culture aficionados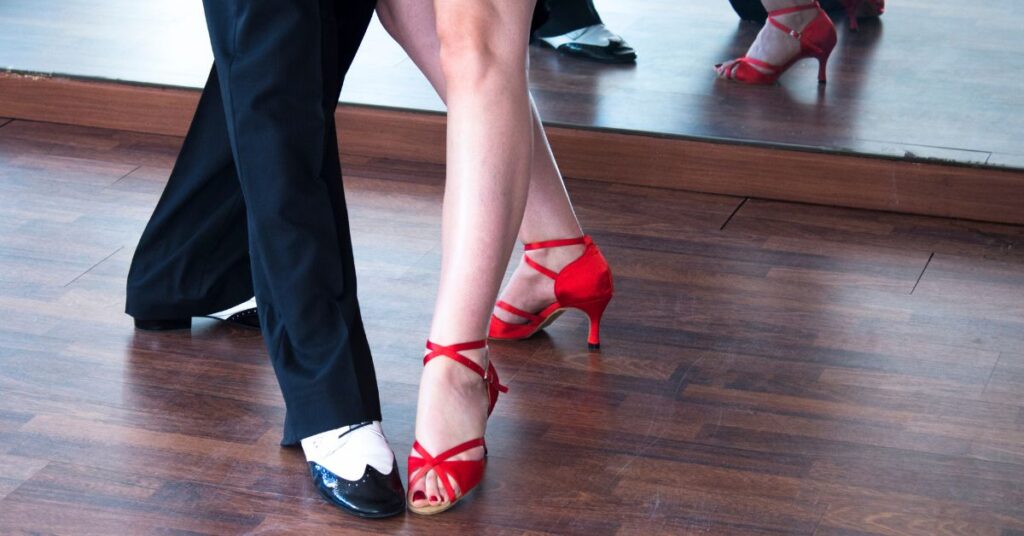 Cali exudes energy and passion, which makes sense given its status as the salsa capital of the world. Whether you're walking through the city streets or in a bar, you'll hear salsa music and see salsa dancing just about anywhere you go. Add to that a tropical climate, an abundance of greenery, and a burgeoning culinary scene, and it's no wonder that Cali has become a go-to retirement destination for expats.
Retiring in Salento: Where a love of natural beauty fosters expat community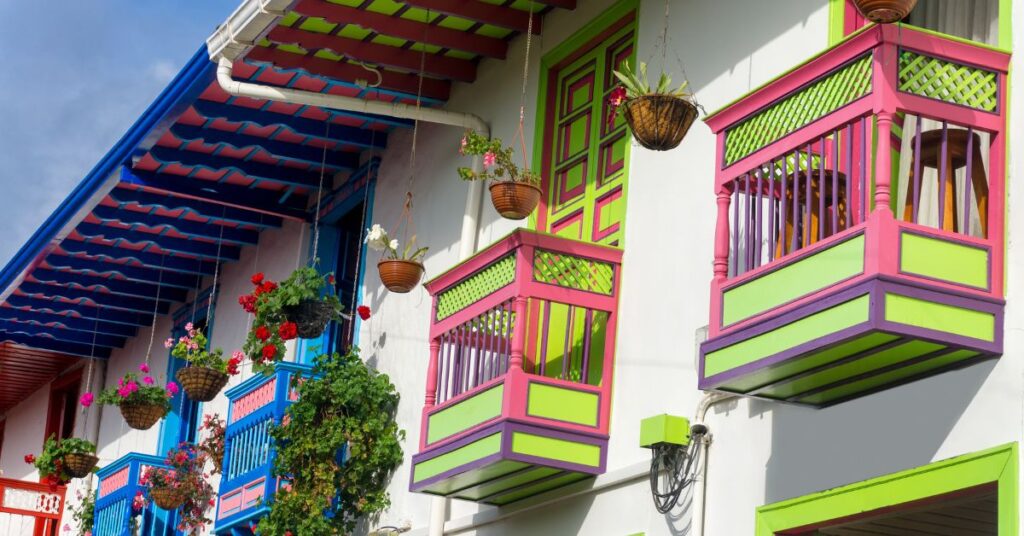 With rolling green hills, world-renowned coffee, and old-world charm, Salento draws travelers and expats the world over. This small but colorful town tucked in the Central Cordillera mountain range boasts walkable neighborhoods, safety, and a tranquil pace of life. Still, you can spend hours exploring the cozy cafés, craftwork vendors, and bustling central plaza.
Ask anyone who lives there, though, and they'll say the people are the best thing about Salento. If you want to live in a place where locals and expats form one tight-knit community, you'd be hard-pressed to find a better destination than Salento.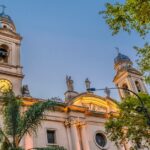 Related: Retire in Uruguay: Visas, Healthcare, Taxes, & More
Colombia retirement visa for US citizens
Americans seeking to retire in Colombia will likely find the Pensionado visa to be the best visa pathway.
Pensionado visa
While Colombia's former TP-7 pensionado (pensioner's) visa was only valid for one year, the current M-11 pensionado visa lasts three years. And the pensionado visa requirements are fairly lax — to qualify for it, all you have to do is:
Earn at least 3x the minimum wage — about $830 USD total — per month in passive income, which includes retirement distributions, investment income, and any other income you don't receive from actively working
Dependents may require additional income; contact your nearest consulate or embassy to learn more
Have a clean criminal record
Provide a health certificate proving reasonably good health
Purchase health insurance for the duration of your time in Colombia
After five years of living in Colombia with an M visa, you can apply for residence.
Note: While Ecuador is known for its accessible retirement visa, Colombia's Pensionado visa presents a compelling and potentially even more affordable alternative.
How long does it take to get a visa to live in Colombia?
Typically, it takes about a month to hear a response after submitting your visa.1 Keep in mind, though, that you should factor in some additional time to gather the required application documents before submitting and receiving the physical visa afterward.
Healthcare in Colombia for US expats
Retirees thinking about moving to Colombia will be encouraged to hear that healthcare in Colombia is excellent. They have the best hospitals in South America, and on an international scale, their healthcare system ranks as one of the world's best.2 Of course, like most other countries, larger cities like Bogota, Cali, and Medellin tend to have better healthcare than rural areas, so individual health needs should be considered a major factor when selecting a Colombian city or region for retirement.
While residents and citizens have access to government-funded universal healthcare, M visa holders must purchase private health insurance for the duration of their visa. Private Colombian plans start at about $150 USD per month,3 although you can also choose from nomad health plans that cover you in multiple countries — such as SafetyWing — if you plan on traveling a lot.
Health precautions in Colombia
Every country has its health risks. In Colombia, these include:4,5
Illnesses spread by mosquitoes (Dengue fever, Zika virus, malaria, yellow fever) or animals (rabies, Hantavirus)
Illness from contaminated food or water (typhoid, leptospirosis, Hepatitis A)
Respiratory illnesses (tuberculosis, diphtheria)
As such, it's important to stay up-to-date on your vaccines, talk with your doctor, and research preventative care measures before visiting Colombia.
How much does it cost to retire in Colombia?
Given that the average income in Colombia ($22,248 USD) is much lower than in the US ($77,463 USD), it's logical that the cost of living is also reduced. US retirees can generally live comfortably on $1,500 to $2,000 USD per month or even less depending on their lifestyle and location.6
Most retirees open a bank account in Colombia, although digital banks like N26 and Ally are catching on in popularity. If you retain ties with US financial institutions, you'll want to look into a currency conversion platform like Wise to quickly and conveniently transfer money between international accounts.
Retiring in Colombia on Social Security: Considerations
The average Social Security check is about $1,780 USD per month,7 making it possible for retirees to live off of their Social Security income alone in Colombia (although a little extra per month can provide some additional creature comforts). What's more, recently passed legislation allows tax residents to exempt the first ~$10,076 USD in pension income from taxation.8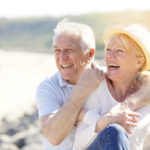 Related: Can US Expats Collect Social Security Benefits?
Do Americans pay tax in Colombia?
Because there's no tax treaty between the US and Colombia, Americans living in Colombia as retirees are subject to taxes by both the Colombia and US governments. Don't worry too much, though — that doesn't necessarily mean you'll face double taxes on the same income.
Colombia Taxes
Colombia considers anyone who spends 183 days or more in the country to be a tax resident. You'll likely have to file a tax return (Declaración de Renta) as well if you meet any of the following conditions:*
Earned more than 59,377,000 COP (~$14,110 USD)
Spent/charged more than 59,377,000 COP (~$14,110 USD) to credit cards
Deposited/invested more than 59,377,000 COP (~$14,110 USD)
Had a net worth of more than 190,854,000 COP (~$45,353 USD) by the end of the year9
*All figures as of October 2023
Income tax rates in Colombia as of 2023 are as follows:10
| Taxable Income Band (COP) | Taxable Income Band (USD) | Marginal Tax Rate |
| --- | --- | --- |
| 0 – 1,090 UVT | ~$0 – $10,249 | 0% |
| 1,090 – 1,700 UVT | ~$10,250 – $15,985 | 19% |
| 1,700 – 4,100 UVT | ~$15,986 – $38,547 | 28% |
| 4,100 – 8,670 UVT | ~$38,548 – $81,512 | 33% |
| 8,670 – 18,970 UVT | ~$81,513 – $178,336 | 35% |
| 18,970 – 31,000 UVT | ~$178,337 – $291,391 | 37% |
| 31,000+ UVT | ~$291,392+ | 39% |
Additional Colombian taxes you may encounter include:10
Property taxes: 0.5% to 1.2%
Capital gains taxes: 15%
VAT: 19%, with select items at 5% or 0%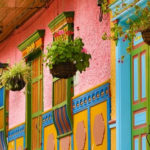 Read more: Taxes in Colombia for US Expats: The Complete Guide
US Taxes
All US citizens and permanent residents, including those residing abroad, must pay taxes on their global income if they meet the minimum income thresholds. There are tax breaks that can offer relief for expat retirees, however, such as:
Foreign Tax Credit (FTC): The Foreign Tax Credit allows US expats to essentially subtract what they have paid in income taxes to a foreign government from what they owe to the US government (though as with all things US-tax related, it's not quite that simple)
Keep in mind, too, that:

Withdrawals from post-tax retirement accounts, like Roth IRAs and Roth 401(k)s, are tax-free on your US tax return
Only up to 85% of your social security payments are subject to taxation in the US
References:
Disclosure: Some of the links on this website may be affiliate links, which means that we may earn a small commission at no additional cost to you if you make a purchase or take any action through those links. We only recommend products and services that we have personally used or thoroughly researched. Your support through these affiliate links helps us continue to provide valuable expat tax services. Thank you for your support!