SoapBoxMedia Founders: Greg Dewald of Bright!Tax
02/04/2016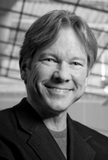 by Sean Peters, SoapBoxMedia
Bright!Tax helps Americans living abroad with the often dubious task of preparing taxes outside of the country. Using an online cloud system, the company operates in a simple and nearly paperless manner that makes tax season less irritable for expatriates.
A semi-finalist to be part of UpTech's annual workshop, the New York based company—headed by Greg Dewald—seeks help from Northern Kentucky's business accelerator to further serve its international clientele.
What were you doing before you started Bright!Tax?
Before we started Bright!Tax, I was the CEO of a company called Opera, Incorporated. At Opera, we designed and built displays and exhibits that companies used at trade shows. We were able to make significant contributions in that industry, both from a product development standpoint as well as pioneering the movement of our whole enterprise into the cloud.
We collaborated with clients all over the United States this way. It was particularly useful in the design phase of a project. Opera was a winner of many prestigious business awards and we received commendations from both U.S. senators and congressmen for our innovation and leadership. It was a great and rewarding experience.

How did you come up with the idea for your business?

I have been living overseas off and on for some years now. It's been a blessing every time I've had the opportunity to do so because it is such a broadening experience. One begins to feel like more than just an American, but rather a citizen of the world. It really changes one's outlook—and in a good way.

One of the things I noticed during my adventures abroad was that there was not a reliable way for Americans overseas to file their U.S. income taxes each year. There are close to seven million Americans living overseas and the number is growing each year. American expatriates are at the vanguard of globalization and represent an eclectic, high-achieving cross-section of American talent. Doctors, diplomats, scientists, missionaries, military contractors, teachers, executives—all are American ambassadors and represent the best that the U.S. projects onto the world stage.

With my background of entrepreneurialism and innovation online, starting Bright!Tax for us was, we thought, an obvious opportunity. This is a space that, for now, is largely untapped and our potential for growth is quite significant. We decided to leapfrog the traditional 'shingle out front' accounting firm model and, from day one, parked ourselves totally in the cloud.
There is not one piece of paper at Bright!Tax (except for maybe scratch and that is recycled at the end of the day). It's all digital and all our employees so far are virtual. It has worked beyond our wildest expectations, and after our first full season, we already have clients in over 50 countries. This is by far the most promising venture I've participated in.

What local resources did you take advantage of and how did they help?

We are currently competing for venture funds through UpTech, a local seed-capital and venture funding group. They are tied to the College of Informatics at Northern Kentucky University. Our hope is to partner with UpTech and take full advantage of what they have to offer. With our level of growth, one of the biggest challenges we will face is talent acquisition. We would like to partner with NKU to create a pipeline of interns, graduates, MBAs and CPAs who can fill our ever expanding roles within Bright!Tax.

What would you do differently if you started your business again?

Right now? So far so good, although I've had many experiences in business. At Bright!Tax everything is new, fresh and promising. It is a very exciting time.
In other business endeavors, an ongoing challenge I've experienced has been to keep one's focus on the big picture. A pitfall that most entrepreneurs face is that we become so absorbed in the day-to-day battle (and mind you, it's a glorious battle), that we lose sight of where we are and where we need to go. I believe an imperative for any entrepreneur is to work 'on' the business as much or more so than 'in' the business.
What's next for you and your company?

Well, having already gone global (and in our first year) what we will strive for next is scalability and market share. This market, U.S. expat tax, is a burgeoning one and our opportunity is grand. We will focus on scaling our infrastructure, recruiting talent and, most importantly, business development—marketing, marketing, marketing in every way we can possibly imagine. There is a window of opportunity that we see for the next three years—and that is to grab as much market share as we possibly can.

When we are at scale, we foresee having an elite, in-house team of CPAs who are American expat tax experts as well as having boots on the ground in far-flung places around the globe. American expats love to gather together in groups wherever they reside. For Bright!Tax to have our own people living abroad and to integrate with these groups would be both a rewarding experience for our employees and a boon for Bright!Tax as well.