Taxes for US Expats – 2018 FBAR Filing Dates and Guidance
05/07/2018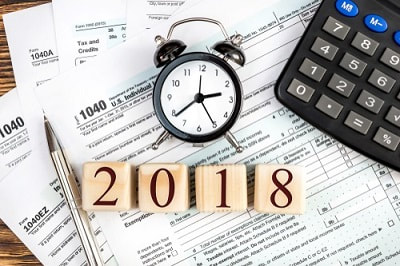 All American citizens and green card holders whose annual income exceeds $10,000, or just $400 of self-employment income, are required to file a US tax return every year reporting their worldwide income. Unlike most other countries, the US tax system doesn't recognize Americans who live abroad as being any different to those who live stateside, so expats must file too.
This often means US expats have to file two tax returns, one in their country where they're living, and another one to Uncle Sam. To avoid paying taxes on their income twice, Americans living overseas can claim one or more exclusions that the IRS has made available for them, such as the Foreign Tax Credit and the Foreign Earned Income Exclusion, which can be claimed by filing additional forms when expats file their annual returns.
FATCA and FBAR
Many expats also have extra US filing requirements relating to reporting foreign accounts and assets.
In particular, any American who has a total of at least $10,000 in foreign financial accounts, including almost all bank and investment accounts held at a foreign financial institution, at any time during the tax year has to report all of their foreign accounts by filing a Foreign Bank Account Report, most often known as an FBAR.
Qualifying accounts also include any account that an expat may have control or signatory authority over, even if the account isn't in their name, such as a business or joint account.
While FBAR filing has been a requirement since 1970, it's only since the 2010 Foreign Account Tax Compliance Account (FATCA) however that the IRS has had the ability to enforce it.
"FinCEN will grant filers failing to meet the FBAR annual due date of April 15 an automatic extension to October 15 each year." – the IRS
This is because FATCA imposes fines on any foreign financial institution that doesn't report its American account holders, including their balance and contact information, directly to the IRS. Almost all foreign banks and financial firms are now complying, and the information that they provide allows the IRS to know which expats should and shouldn't be filing an FBAR.
FATCA also requires Americans with foreign financial assets worth over $200,000 at any time during the year to report them on form 8938 when they file their federal return.
2018 FBAR Filing Dates
Until last year, FBARs had to be filed by June 30th. In 2017 however the IRS changed the FBAR filing date to April 15th, but with an automatic 6 month extension until October 15th. This remains the case for 2018 FBAR filing date.
As expats can apply for a tax filing extension until October 15th, they can now file both their federal return and FBAR at the same time.
How to file an FBAR
Filing an FBAR means filing FinCEN form 114 online.
FinCEN form 114 requests the name and address of the foreign bank or other financial firm where the account is, as well as the name, account number, type of account and maximum balance during the year for each foreign account. This information must be entered for all of an expat's qualifying foreign accounts.
Penalties for not filing an FBAR start at $10,000 a year, and there is no additional tax requirement resulting from FBAR reporting, so we strongly recommend that expats with qualifying accounts don't neglect this important filing requirement.
Catching up
Expats who have missed previous years FBAR (and/or US federal tax return) filing because they weren't aware of the requirement to file from abroad can catch up and avoid penalties by back-filing under an IRS amnesty program called the Streamlined Procedure.