US Taxes for Expats – FBAR Filing Deadline 2020
12/05/2019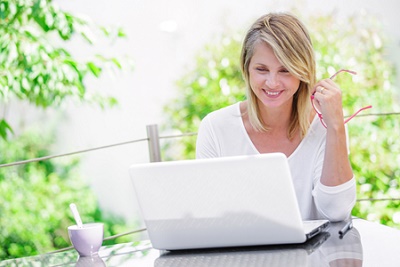 If living abroad requires courage and mental fortitude, in return it rewards expats with the experience of a lifetime.
Americans who live abroad still have to file US federal taxes though, reporting their global income. Many also have to file foreign taxes in the country where they live, and possibly US state taxes, too.
This is due to the fact that the US taxes based on citizenship rather than on residence. To reduce their US tax bill, when expats file their US federal tax return they can claim either the US Foreign Tax Credit, which lets them claim US tax credits up to the value of foreign income tax they've paid, or the Foreign Earned Income Exclusion, which lets them exclude around $100,000 of their earned income from US tax. By claiming one of these IRS provisions when they file, most expats don't end up paying any US taxes.
Expats often have additional US filing requirements too, such as reporting their foreign bank and investment accounts by filing FinCEN Form 114, also known as a Foreign Bank Account Report, or FBAR.
What is an FBAR?
The requirement for Americans with qualifying foreign accounts to file an annual FBAR was introduced in 1970 to help prevent offshore tax evasion.
"Every year, under the law known as the Bank Secrecy Act, you must report certain foreign financial accounts, such as bank accounts, brokerage accounts and mutual funds, to the Treasury Department." – the IRS
Until recently, the US had no idea whether Americans were reporting their offshore accounts. The introduction of the Foreign Account Tax Compliance Act (FATCA) in 2010 changed the international financial landscape however, as almost all foreign banks and other financial firms are now reporting their US account holders directly to the IRS, giving it the ability check that Americans with foreign accounts are filing FBARs and doing so honestly.
Who has to file an FBAR?
All Americans who have over $10,000 in total in foreign registered financial accounts at any time during a calendar year have to file an FBAR. It doesn't matter whether they have $10,000 in just one account, or across multiple accounts; the $10,000 minimum filing threshold is the aggregate total of all of their offshore financial account balances.
Which accounts qualify for FBAR filing in 2020?
Accounts that qualify for FBAR filing include any account that an American has signatory authority over (or another form of control over or financial interest in) that is registered at a financial institution with an address outside the US (including foreign branches of US banks). This includes all bank accounts, most investment accounts, and some pension accounts. Qualifying accounts don't have to be registered in the expat's name, so a business account that an expat has signatory authority or control over, or a joint account with a non-American, also qualifies.
How to file an FBAR in 2020?
FBARs are filed to FinCEN (Form 114) on their online portal. Expats can file their FBAR themselves, though most choose to use a specialist expat tax advisor. Expats must provide their account names and numbers, as well as details about the financial institutions where their accounts are held.
What is the 2020 FBAR filing deadline?
US expats receive an automatic federal tax return filing extension until June 15th (although any tax payable should still be paid by April 15th). They can also apply for a further extension until October 15th, the same as Americans living in the US), should they need it.
The FBAR deadline in 2020 is also October 15th, allowing expats to file their FBAR at the same time as their federal tax return.
How to catch up with FBAR filing
Penalties for not filing an FBAR, or for incomplete or inaccurate FBAR filing, are high, starting at $10,000 a year for unintentional violations.
The good news is that there's an IRS amnesty program that lets expats who are behind with their FBAR filing catch up voluntarily without facing penalties called the Delinquent FBAR Submission Procedures, or for expats who have to catch up with US tax filing too, the Streamlined Procedure.