Americans Living in Canada – Filing a US Expat Tax Return Explained
11/29/2016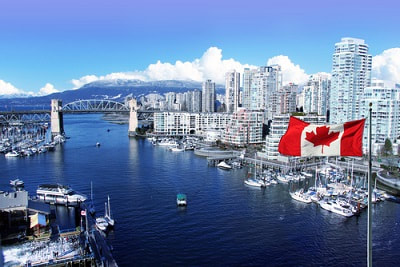 Perhaps you're already living in Canada, or perhaps you're either thinking about moving or you've just moved following the recent election. With the US dollar currently strong, it's a good time for Americans to live in Canada, so read on to find out what you'll need to know about filing your US tax return as an expatriate American living in Canada.
General Requirements
Americans living abroad still need to file a US federal tax return every year reporting their worldwide income. So if you're American and you live and work in Canada for a Canadian company for example, you still have to file a US return declaring your Canadian income. In theory, you're liable to pay US taxes on it too, however in practice most people don't end up paying any US tax as they claim either the Foreign Earned Income Exclusion (which excludes up to around $100,000 of foreign earned income from US tax liability), and/or the Foreign Tax Credit, which allows you to claim a dollar tax credit for every US dollar equivalent of tax paid in another country.
Filing Dates for Expats
While any tax you may owe to the IRS still should be paid by April 15th, expats get an extra two months to file form 1040, until June 15th, with a further extension available to October 15th on request. Sounds good, however the reason is because there's potentially more to file as an expat. Focus on your free healthcare, and read on.
Extra Filing Requirements for Expats
"Now is a great time to move north, since the strong dollar means that everything in Canada costs about 25 percent less than it did a few years ago."
– The Fiscal Times
American expatriates also have to declare any assets abroad worth over $200,000 per person excluding a home on form 8938. Furthermore, if you have an aggregate balance of over $10,000 in one or more foreign bank or investment accounts at any time during a tax year, you are required to file an FBAR (foreign bank account report) declaring the account details and balances. If you have been living in Canada for a while but weren't aware of your US filing requirements, don't worry though, as there's penalty-free program that lets you catch up called the IRS Streamlined Procedure.
What about Canadian Taxes?
If you are in Canada for over 183 days in a tax year, you are considered a resident for tax purposes and are liable to pay Canadian income taxes. The Canadian IRS is called the CRS, and Canadian tax day is April 30th. You can find information about current Canadian income tax rates here.
Need any help?
Expat tax filing requirements are more complex than for Americans living in the US, let alone the juggling of two separate tax returns. We recommend that for your American taxes you consult an expat tax specialist who will ensure that you claim the right exemptions to save you money in respect of your individual situation.