Second Round of Stimulus Checks Update for Expats
06/08/2020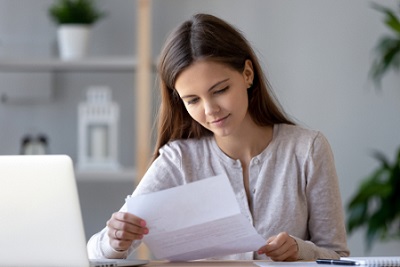 Update 7/29/20 – Second Round of Stimulus Checks for Expats Announced – read more here.
In May, the House of Representatives passed the HEROES (Health and Economic Recovery Omnibus Emergency Solutions) Act, a second relief package, following March's CARES (Coronavirus Aid, Relief and Economic Security) Act.
As with CARES, HEROES contains the provision for a stimulus payment for all eligible Americans, including expats.
However, there's a crucial difference between the two Acts, while CARES was drafted by the government and had cross-party support, HEROES was drafted and passed by the Democrats, who only control the House, without the Government's participation or approval. As a result, the White House initially described the HEROES Act as 'dead in the water'.
However, many Republicans are in favor of a second stimulus package, and the Wall Street Journal reported on June 2nd that the Administration now is too.
The HEROES Act and a second round of stimulus checks
The HEROES Act included a similar Stimulus Payment to that in the CARES Act, but expanded on the concept.
The HEROES proposal includes a $1,200 check for all Americans, including expats, whose adjusted gross income reported on their 2019 tax return (or 2018 if they haven't filed for 2019 yet) is up to $75,000. The threshold and payment amount double for expat married filing jointly. For every $100 of adjusted gross income above these thresholds, the payment amount is reduced by $5.
"President Trump is planning to meet with his senior advisers as soon as this week to discuss policy options for the next coronavirus relief package." – The Wall Street Journal
Expats should note that adjusted gross income is income after the Foreign Earned Income has been applied, and also that for married expats both spouses must have a US social security number if they file jointly.
In the CARES Act, a further $500 was provided for every dependent child with a US social security number under age 17. In the HEROES Act, this amount was increased to $1,200, and without an age limit, but up to a maximum of three dependents.
Lastly, of note to expats is that the proposed Stimulus Payment in the HEROES Act is expanded to cover Americans who file jointly with a foreign spouse that doesn't have a US social security number.
Will a second round of Stimulus Checks Happen?
While it's likely that a second stimulus package will be passed, it's not yet certain that it will include a second round of stimulus checks.
President Trump said in a press conference that he would consider more stimulus checks, and that he hasn't ruled them out, however many Republicans want to see how quickly the economy rebounds first. If the economy seems to be recovering quickly in June, then the second stimulus package might focus on other measures, such as help for businesses to allow them to re-employ the workers that they have laid off.
If on the other hand it seems that lockdowns are dragging on and individuals are still unable to return to work or are saving rather than spending, a second round of stimulus checks is more likely, although it's not clear whether they will follow the formula laid out in the HEROES Act, such the increased payments for dependents.
If it happens, when will expats know and how will they be paid?
A new stimulus package is likely to be passed by July 3rd, as the Senate has a two week break starting on this date and they're likely to want to pass the legislation in advance.
This also gives them time to monitor the economy throughout June to see what sort of measures will be most effective. So the likelihood is that more details will become available towards the end of June.
If a second round of Stimulus Checks is included in a new stimulus package, based on the first round, the majority will be paid within the following weeks (and possibly quicker, as the IRS now has prior experience and the infrastructure in place).
While there's been talk of paying using digital currency, it's more likely that the same payment methods used in the first round will be used again – direct deposit into a US bank account, or by mailing a paper check or a prepaid debit card.
What should expats do in the meantime?
Expats who have received a first Stimulus Payment don't need to do anything. Expats who haven't filed for either 2018 or 2019 should consult an expat tax specialist to find out the best way for them to catch up without incurring penalties or back tax bills, as catching up with their US tax filing will make them eligible for a Stimulus Check (and assuming they're eligible in terms of their income).