New 2019 IRS Bitcoin Cryptocurrency Reporting Update
08/12/2019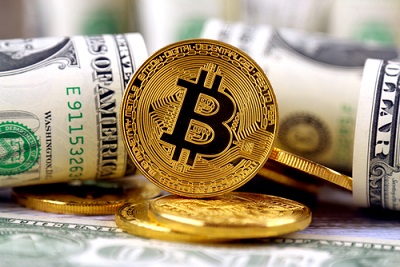 In August 2019 the IRS is writing to 10,000 Americans, including expats, who have held or sold Bitcoin or other cryptocurrency holdings over the last few years, informing them that they may owe tax on their holdings.
All Americans are required to file a US tax return, including Americans living abroad, reporting their worldwide income. Americans may also be required to report their foreign registered financial accounts and assets. As the IRS now receives detailed information from foreign banks and governments regarding Americans' finances, expats are no longer beyond the IRS' radar.
The IRS letters being sent this month request that the recipient check whether they owe any US taxes relating to their Bitcoin or other cryptocurrency ownership, and if so that they file amended returns and pay up.
"Taxpayers should take these letters very seriously by reviewing their tax filings and when appropriate, amend past returns and pay back taxes, interest and penalties," according to IRS Commissioner Chuck Rettig. "The IRS is expanding our efforts involving virtual currency, including increased use of data analytics."
The IRS says it will check amended returns filed against information obtained from other sources, and will take appropriate action if it believes that tax is outstanding.
How should cryptocurrencies be reported?
There are three ways that owning Bitcoin or another cryptocurrency may be reportable:
"Tax attorneys suggested that this campaign is an outgrowth of a court order last year for currency platform Coinbase to turn over information on about 13,000 accounts to the IRS." – CBS News
– As income – some Americans may have been paid in Bitcoin for services rendered over the last few years. As with any and all income, these payments are subject to US income tax on the dollar value of the payment at the time it was paid.
– Capital Gains – Americans who owned Bitcoin or another cryptocurrency that rose in value and was transferred or sold during a year may be liable to pay capital gains tax on their gain, as they would with any asset.
– Under FATCA reporting rules – The 2010 Foreign Account Tax Compliance Act requires Americans to report their foreign financial assets on IRS Form 8938 when they file their federal tax return if the total combined value of these assets exceeds certain thresholds at any time during the year. For Americans living Stateside, these thresholds are $50,000 per person (i.e. per single filer), while for Americans living abroad the threshold starts at $200,000. Bitcoin and other cryptocurrency holdings should be included in this disclosure along with other offshore financial assets.
What about FBAR reporting?
An FBAR (Foreign Bank Account Reporting) is a reporting requirement for any American who has an aggregate total of over $10,000 in foreign financial accounts (including any bank or investment accounts that they control or have signatory authority over) at any time during a year.
The IRS issued new guidance related to cryptocurrency and FBAR in July 2019 to clarify that foreign cryptocurrency accounts don't have to be reported in an FBAR, as for the moment they consider cryptocurrency to be an asset rather than a currency.
There is a movement in congress to update the law regarding digital currencies, so the situation is fluid, but for now, they are not reportable on FBARs.
How can expats who are behind with their US tax filing catch up?
American expats who are behind with their US tax or FBAR filing because they weren't aware that Americans still had to file from abroad, including those with unreported cryptocurrencies, can catch up under an IRS amnesty program called the Streamlined Procedure.
The program allows expats to back-claim the IRS provisions to prevent double taxation, reducing the majority of expats' US tax bills to zero.
US expats who have any questions regarding their US tax filing obligations should contact an expat taxes specialist to seek clarity.