WEBINAR! How To Catch Up With Your U.S. Tax Filing If You're Behind
10/01/2021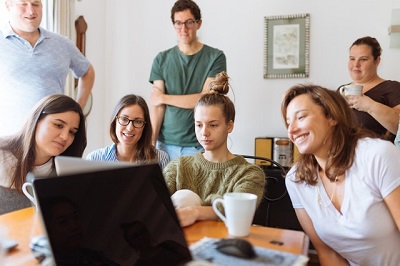 Thursday October 7 at 1pm New York / 6pm London / 7pm Paris.
Bright!Tax is partnering with the American Magazine to present a webinar on Thursday October 7 2021 about catching up with your U.S. taxes if you're behind.
American citizens and Green Card holders living abroad are required to file a U.S. tax return if their worldwide annual income exceeds IRS thresholds – these start at just $5 for Americans married filing separately from a foreign spouse.
Bright!Tax Managing CPAs Katelynn Minott and Allyson Lindsey will be providing a rundown on who should be filing, how to minimize your U.S. tax bill from abroad, and how to catch up and get compliant while avoiding IRS penalties.
Bright!Tax is an award-winning provider of U.S. tax services for Americans living abroad. Katelynn and Allyson are both leading authorities on U.S. taxes for expats. They have both worked with thousands of expats, and they are both regular contributors to mainstream U.S. media.
The webinar is free to attend, and attendees will have the chance to ask Katelynn and Allyson questions.
Book your place at https://us02web.zoom.us/webinar/register/WN_9MSKG6VsSZakkiRpBDwjEA