HSBC Names Best Countries for Expats in 2019
08/19/2019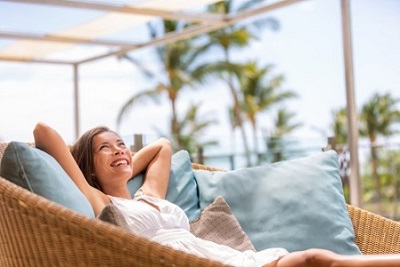 Every year, global bank HSBC carries out the world's largest and most influential survey of expats to find out what issues they face and more importantly, which are the best countries to live in. While for the last four years the results have been fairly similar, this year's survey of over 18,000 expats in 33 countries contained some notable differences.
To find out which are the best countries in the world for expats, the survey asked the participants to rate where they live based on three factors: family life, career prospects, and life in general.
For the last four years, Singapore has been named the number one overall destination for expats. In the 2019 survey however, Switzerland topped the results, for the first time, rising seven places compared to last year. Switzerland came top for career prospects (having the third highest average salary among those expats surveyed at $111,000), fourth for family life, and seventh for life in general. A huge majority (82%) of expats living in Switzerland reported an improved quality of life compared with their home country, with large numbers also reporting less pollution, more disposable income, lower crime rates, and high levels of political stability.
Singapore dropped down a place to second overall, coming top for family life, sixth for career prospects, and seventh for life in general.
Top American expat destination Canada was ranked third overall, up from seventh place in 2018. Canada was ranked number one for life in general, sixth for career prospects, and seventh for family life.
Spain and New Zealand completed the top five. Spain has risen an impressive ten places compared to last year, coming second for both life in general and family life, despite coming 22nd for career prospects.
"Switzerland has been ranked the best place in the world to live and work, stealing the crown from Singapore which was at the top for five consecutive years." – CNBC
Some of the most popular destinations for US expats didn't fair so well, with Mexico languishing at 21st, the Philippines at 24th, the UK at 27th, Italy at 28th, and Japan at 32nd. The US came in at 23rd.
US taxes for expats
Wherever in the world Americans roam or settle, they are always required to file a US federal tax return every year, reporting their worldwide income, even if they're filing foreign taxes in another country too.
They may also have to report their foreign registered financial (i.e. bank and investment) accounts, assets, and businesses.
The IRS offers several provisions by which expats can reduce their US tax bill, in many (or even most) cases to zero, and generally expats will never have to pay more income tax overall than the higher of the two tax rates to which they're subject, (assuming that they are liable to file both US and foreign taxes).
Expat must claim the provision most beneficial for their circumstances when they file their US federal return. The most commonly claimed provisions are the Foreign Earned Income Exclusion, which allows expats to exclude the first around $100,000 of their earned income from US tax, and the Foreign Tax Credit which lets expats claim a $1 US tax credit for every dollar of foreign tax that they've paid.
US expats who have been living abroad but not filing a US tax return as they weren't aware that they were required to can catch up without facing penalties (so long as they do so before the IRS contacts them) under an IRS amnesty program called the Streamlined Procedure.
The IRS has access to Americans' financial data provided directly from foreign as well as American banks, as well as foreign governments under information sharing agreements, so expats who require assistance with US tax compliance from abroad should contact a US expat tax specialist at their earliest convenience.