Why Choose Bright!Tax for your Expat Tax Return Preparation?
05/02/2019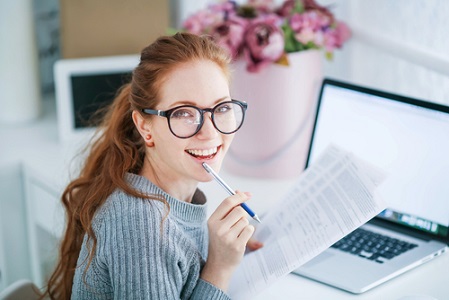 American expats are required to file a US tax return reporting their worldwide income, just as if they lived in the US. Filing from abroad is typically more complex however, due to additional filing requirements such as claiming the exemptions and credits that help expats avoid double taxation, as well as reporting foreign accounts and assets. As a consequence, many expats seek assistance online from a US expat tax specialist firm .
Expats often compare several US expat tax prep firms before deciding which one to work with, and on the face of it many firms seem very similar – remote tax prep, internet banking level security, a secure online client questionnaire that lets expats provide information and documents to their tax preparer, and hundreds of satisfied clients – and it can be hard to determine how they differ and so which one to choose.
They do differ though, and the devil is in the detail, as not all firms are equal both in terms of the intuitiveness and accessibility of their online client questionnaire, as well as the level of human support that they provide throughout the entire tax prep process.
Why Bright!Tax is the king of expat tax return preparation
Where Bright!Tax really stands head and shoulders above other expat tax prep firms is in the quality of our tax preparers, and the level of personal support we provide our clients throughout the tax prep process.
All Bright!Tax clients deal directly with a highly experienced, expat specialist CPA, rather than a lesser qualified EA who is unable to give the same level of advice with regard to the most beneficial way for an individual to file.
Most importantly though, Bright!Tax clients are never alone. They can communicate with their CPA at any time throughout the tax preparation process and indeed throughout the year, in whichever way is most convenient for them. whether by phone, Skype, Facetime, email, or instant messaging, and expect a timely, friendly, clear and accurate response.
"Bright!Tax is the meeting point and culmination of my two great passions – exceeding our clients' expectations and experiencing the wider world." – Greg Dewald, Bright!Tax Founder and CEO
Some other firms on the other hand don't let their clients communicate directly with their tax preparer after their initial consultation, leaving many clients who have a simple question during the process feeling isolated and frustrated. Other firms subcontract their tax preparers, meaning that they come and go and clients have a different preparer each year, depriving them of the opportunity to form a relationship with their expat tax accountant. Bright!Tax on the other hand only employs full time, highly qualified and personable, expat expert CPAs, who not only understand but embrace the importance of the client-CPA relationship element of tax preparation.
This constant, consistent, high level of personal support is crucial in letting expats build confidence in the Bright!Tax professional that they are working with, and reach a sense of tranquility through the often daunting process of filing US taxes from abroad.
Furthermore, all Bright!Tax prepared tax returns are reviewed by a second CPA for accuracy, a service no other comparable firm includes.
Bright!Tax has better tech
When Bright!Tax first launched a Secure Online Client Organizer back in 2017, it was the only expat tax specialist firm to offer this facility. Previously, folks always had to enter their information into a pdf, or just email it, at all firms. Bright!Tax's Client Organizer provided a much more convenient and secure online alternative.
Other firms immediately started developing their own versions of course, and now, two years later, almost all have caught up, but seeing as providing financial and personal information is such an important part of every expat's tax preparation, how do the different ones compare?
The answer is that Bright!Tax's online questionnaire was not just the first, but it is still the best, for two very important reasons: firstly, it is custom configured for each and every client so that no one wastes time answering questions that are not relevant to their circumstances (perhaps relating to foreign corporations, accounts, trusts, or different income types); and secondly because Bright!Tax's Secure Online Client Organizer lets clients see the whole process from the start, rather than being led down a long road involving a seemingly never-ending series of questions that may or may not apply to them. This means that clients can provide their information in the order that they wish to, rather than in the order in which the software demands it.
By combining industry first, leading, intuitive, bespoke technology with personable, constant personal support from highly qualified expat expert American CPAs, Bright!Tax provides expats with a clearly superior, smooth and seamless tax filing proces and a notably better experience compared to other expat tax firms. We hold our clients' hands throughout the entire process, to whatever extent they require or desire us to.
To find out more reach out today at inquiries@brighttax.com